Up until the turn of the century, the labor force participation rate (LFPR) — the percentage of the working-age population that is employed or seeking a job — fell or remained flat during those times when unemployment spiked higher.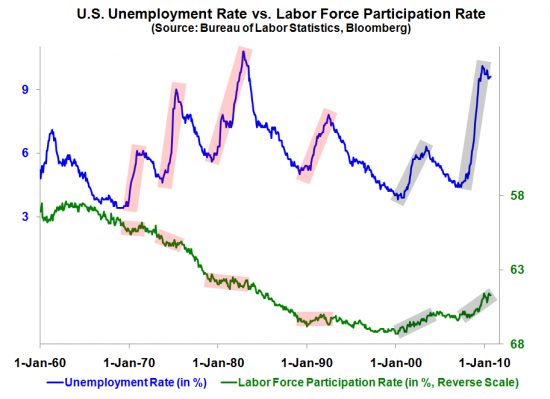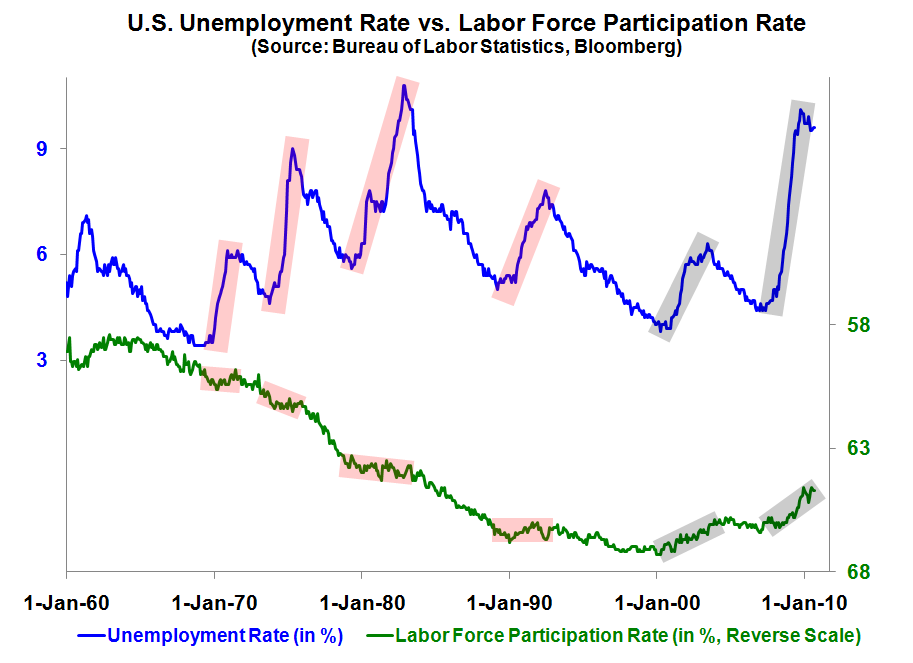 However, as the chart shows, the pattern since 2000 has been somewhat different. While some proportion of the drop-off in the LFPR likely stems from the fact that aging baby-boomers are beginning to retire, reports also indicate that a growing number of older Americans are out of economic necessity staying in the workforce.
Under the circumstances, is it possible that the recent divergence between the two is evidence of statistical manipulation designed to keep the headline unemployment rate lower than it might otherwise be?