More tourists coming to Bulgaria each year, with Poland one of the top nations to choose the place as a holiday destination.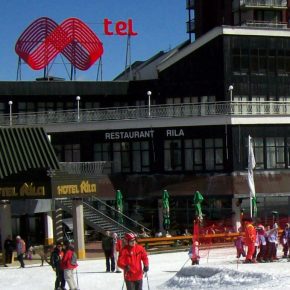 Borovets, Bulgaria (summonedbyfells, CC BY)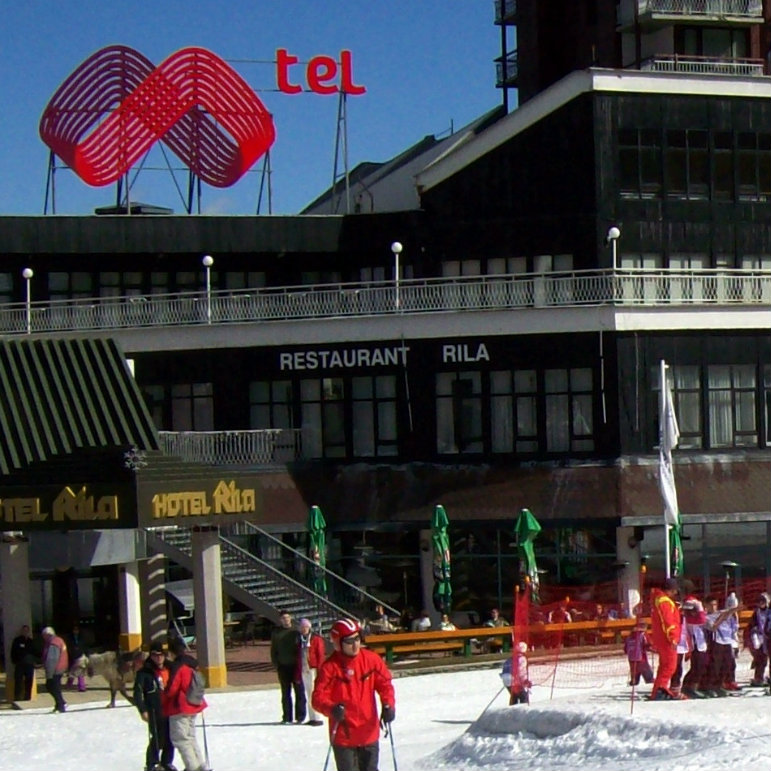 Borovets, Bulgaria (summonedbyfells, CC BY)
However, in a country blessed by nature and heritage, the tourist industry can perform better and measure its progress beyond tour operator bookings.
Over the last five years between 2011 and 2015, the World Bank has registered 6,898, 000 foreign visitors and a strong upward trend. During this period, Bulgaria earned EUR3, 6bn from foreign travel receipts, according to the Word Bank.
The above visitor figure compares closely with Denmark and Ireland, while by comparison Poland claims for the same period 15,800,000 visitors. The long-term trend for Bulgaria is good, but the Bulgarian tourist industry should avoid complacency as the presence of good resorts and numerous sites to visit, does not replace consistent industry standards.
Bulgaria's revenues from foreign tourists in the January – July 2015 period stood at BGN3bn (EUR1.53bn) and BGN3,1bn for the whole of 2014 making 3,7 per cent of Bulgaria's GDP. However, the Bulgarian government said that they suspect that there is a 50 per cent grey market in the industry, a trend that undercuts the industry's revenues.
Where do they go?
Currently, the most popular repeat destinations include almost anywhere in the Black Sea coast in August or skiing in Bansko, Pamporovo or Borovetz as winter destinations. Sofia, the capital city, and Plovdiv, the second largest city, also a European cultural capital in 2017, are also getting bigger numbers due to their cultural attractions.
According to the Bulgarian Tourist Minster, Nikolina Angelkova, some 1,2 million visitors are expected in the above skiing resorts by the end of the winter season until April 1st, as a result of an expected increase of Russian and Bulgarian tourists. This is an increase of 5 per cent to 7 per cent compared to last year when the winter season earned EUR426m. She estimated that 2 to 3 per cent of that increase were due to Bulgarian tourists' holidays.
These forecasts are based on early skiing holiday bookings and air travel, but the season also coincides with the time when many dual passport Bulgarian ex-pats fly back home, so these expectations still have to be confirmed.
Last year, Bulgaria got 500,000 Russian visitors, many of whom under the EU economic embargo, went to Turkey, according to the Bulgarian Tourism Ministry. This year, the tendency is expected to be get reversed due to the worsened relations between Russia and Turkey last December, resulting in Russia's restrictions on its own citizens to travel to Turkey. In addition, in mid-January 2016, the Russian-Bulgarian economic round table resumed work after a few years break agreeing co-operation in nuclear power and tourism.
The independent economic data provider, Trade Economics, monitoring visitor numbers on a monthly basis, has registered an increase of Bulgarian tourist arrivals to 441,261 in December from 436,759 in November 2015.
The organisation has noted that tourist arrivals in Bulgaria reached an all time high of 3, 531,567 persons in December of 2003 and a record low of 237,256 persons in January 2007.
Of those, for December 2015, only 226,011 came from the EU, while of the total only 155,291 came for holiday and recreation, 75,099 (52,044 of those from the EU) came for professional purposes, with Greece topping the list, and 210,000 came for other purposes.
From where do they come?
The biggest numbers this month from the EU came from Romania, followed by Greece and Germany,  the UK, Austria, Italy and Poland, according to the Bulgarian National Statistics Office. The big gap between the visitor numbers with a clearly defined reason to visit as holiday makers and those who come for other reasons could be due to many factors, among which are a tendency to register holiday makers aiming at the key resorts, foreign property ownership, health tourism and the popularity of sites such as Air-BnB, when individual visitors take the opportunity to rent private holiday properties.
Outside the EU, Turkey, FYROM, Serbia and Russia topped the list of the latest monthly visitors.  The large number of visitors from Turkey also is due to guest and transit travel, although recreation remains the top reason for travel. Bulgaria also has a 10 per cent ethnic Turkish population, which travels regularly between Turkey and Bulgaria. Other countries' regular visitors come from Israel, the USA and Ukraine, while the rest of the world counts for 29,000.
As a whole, SEE regional tourism, the rest of the EU tourists and the swings in Russian visitors, mostly for political reasons, seem to have determined the short-term Bulgarian tourism figures.
Further improvements needed
Investment in tourism also means investment in infrastructure and recreational facilities, transport and securing hiking tracks, cabin and open ski lifts, beaches and swimming pools. The maintenance of these facilities, which in most cases are modernised, still needs to undergo standardisation. Sometimes, the level of services depends on the way regional and local governments operate, not on the enforcement of national and international regulation.
Most recently, checks on the ski lifts and ski slopes have been done together with new standards introduced for ski instructors, according to the Bulgarian Tourism Ministry. It has also noted that the holiday flights at Sofia Airport have increased from 80 in 2014 to 178 in 2015.
Bulgaria last promoted the opportunities the country offers for year-round recreation and leisure at the largest Austrian tourism fair Ferien-Messe Wien, taking place from January 14 through January 17, 2016 in Vienna. The Bulgarian government announced 20,000 visitors at the Bulgarian booth per day.
The big question now is how to create a new conversation about Bulgarian tourism, which is not only about numbers, but about levels of customer satisfaction, types of tourism from spa to heritage visits, and most of all about the reasons that may attract tourists to come again.  For that to happen and follow the Swiss route (the two countries share similar territories and the Alpine type of mountains), a more concentrated efforts might be needed not only by the Ministry of Tourism and the various tourists boards and associations, but across a number of governmental departments.
Rumyana Vakarelska is Editor-in-chief of Team New Europe