INA and First Gas Company (PPD) signed an agreement with Croatian Center for Restructuring and Sales (CERP) to recapitalize Kutinska Petrokemija, a leading Croatian petrochemical company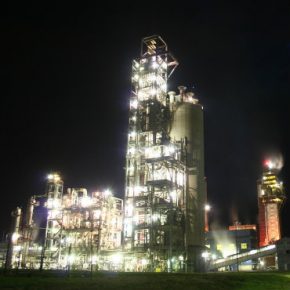 Petrokemija Kutina, Croatia (Petrokemija Kutina, Public domain)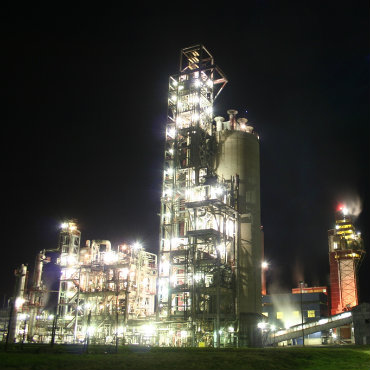 Petrokemija Kutina, Croatia (Petrokemija Kutina, Public domain)
They paid a total of HRK300m (EUR40.5m) for shares of Petrokemija, each one in the amount of HRK150m. This gave them the majority of shares and the associated management rights. The goal of this investment was to prevent bankruptcy of Petrokemija and to ensure the continuation and development of artificial fertilizers' production in. INA and PPD will focus on improving the current financial position of the company through improvement of products portfolio, achievement of sustainable business expenses, refinancing inherited debts and further optimization of processes.
Petrokemija, headquarters in Kutina, recorded a loss of HRK340.9m in the first nine months of 2018, an increase over the same period of 2017, when it amounted to HRK119.5m. Company's total revenues reached HRK1.26bn in that period, 12.7 per cent less y/y. 31 per cent of revenues are from the domestic market, 64 per cent from exports, while financial and other revenues accounted for 5 per cent. Total expenditures increased 2 per cent and amounted to HRK1.6bn.
Mineral fertilizer production in this period was 717.8 thousand tons, which is 16.7 per cent less than in the same period last year. Quantitative sales of mineral fertilizers decreased by 18 per cent to 701 thousand tons, while the average sales price of mineral fertilizers was 5 per cent higher than in the same period last year.
In the structure of domestic sales of Petrokemija, it was 31 per cent or HRK393.3m, which is 5 per cent more y/y. On the other hand, exports amounted to HRK812.7m, or 64.1 per cent, which is 20.5 per cent less on an annual basis. The financial report states that domestic fertilizer sales at the level of production in the same period last year amounted to 191 thousand tons, while mineral fertilizer sales in exports were 23.2 per cent less and amounted to 510 thousand tons.
The Croatian government has agreed to recapitalize Petrokemija and to convert state revenues into Petrokemija's core capital. Then it agreed on the sale of shares. "By accepting these decisions, the government has fulfilled all the agreed obligations that were conditions for the conclusion of the transaction and has created the conditions for successful recapitalization by strategic partners," Croatian government said in its press statement.
The process of recapitalization of Petrokemija began in the middle of 2017, but activities on the implementation of the process and communication with potential strategic partners and the European Commission have been intensified in 2018. This was done due to the full compliance with the European Commission Guidelines on State Aid for Restructuring and Restructuring Non-Financial Entrepreneurs in Difficulties.
In order to prepare for the recapitalization, Croatian government has taken over the obligation in the amount of HRK450m. This created a problem of a possible illegal state aid. If the takeover of Petrokemija's debt by the Croatian state is treated as a subsidy, then those debts need to be repaid. Some investors allegedly wanted a guarantee that it was not a state aid, and that they would not be responsible for a debt repayment, which is not theirs.
Vedran Obućina is an analyst and a journalist specializing in the Croatian and Middle East domestic and foreign affairs. He is a Secretary of the Society for Mediterranean Studies at the University of Rijeka and a Foreign Affairs Analyst at The Atlantic Post.