Estonian energy company, Eesti Energia takes over renewable energy developer Nelja Energia. The value of the transaction is EUR289m. The Baltic States' electricity systems will be connected to the Continental European Network (CEN) via Poland by 2025.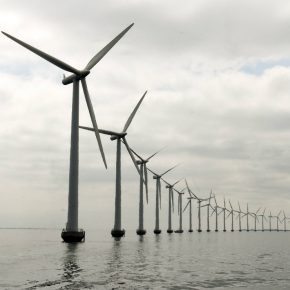 (United Nations Photo, CC BY-NC-ND)
EEsti was acting through its subsidiary Enefit Green and acquired  100 per cent of the shares in Nelja, which owns much of the Baltic online capacity. Vardar, Norwegian renewable company, had a 77 per cent of stake in Nelja, and sold its share. EEsti bought the remainder from investors. Furthermore, EEsti will take over Nelja's debt of around EUR204m.
Netja was the owner of 17 wind farms in Estonia and Lithuania, with a combined capacity of 286.75MW. Its operations account for 43.7 per cent of Estonia's online capacity of 338.3MW, 147.85MW, and 44.8 per cent of Lithuania's of 138.9MW out of 310.1MW. Nelja was also the owner of biomass plants in all three Baltic States.
The acquisition is subject to the approval of Vardar shareholders, as well as Estonian competition authorities. The Latvian Competition Council gave its permission for Ebnefit Green, a subsidiary of Eesti Energa to acquire 100 per cent of Nelja, according to the Baltic Course of 11 July.
Poland is pressing its needs for 8-10 GW of offshore wind energy
"The progress of Polish offshore wind energy in Poland faces many challenges. Building a maritime network with wind farms offshore may resolve many problems and at the same time securing energy supply for our country," said Mariusz Wójcik co-ordinator for the Baltic Integrid project. Speaking to a Polish business portal biznesalert.pl, he described the work and plans about the Baltic Integrid, a flagship project of the EU's Baltic Sea strategy. This body unites 14 organizations, universities and interest groups that are based in Denmark, Germany, Poland, Finland and the Baltic states.
One of the principal studies being carried out is a project to link Poland, Sweden and Lithuania. A feasibility study confirms the practical trans-border possibilities and the cost effectiveness of integration between offshore wind farms.
Connection could resolve Poland's energy deficit (the gap produced by de-commissioning coal-fired powers stations in 2021-2030), as well as could help meeting European Union climate change policy goals. Eryk Kłosowski, President of Polish electricity network operator PSE, stated that it will be necessary for the network system to include Denmark, as well as Sweden and Lithuania. Such a concept could resolve many problems, namely by connecting energy sources of production in northern Poland. Connection to trans-border interconnectors should reduce costs of connecting offshore wind farms. The analyses show that connection rather than separate development is the cheaper option.
Poland could meet its interconnectivity targets currently set at 10 per cent for 2020 and 15 per cent by 2030. Between 2021 and 2025, after the closure of the oldest coal-burning power stations and before the introduction of wind power, Poland will have to import more energy. Security could be confirmed by Swedish imports.
Last but not least are the environmental aspects. The more integration, the fewer cable corridors that will have to be constructed mainly in a maritime area already heavily in use for fishing, shipping, tourism, and the extraction of raw materials.
In short, the costs could run up to EUR300m. The receiving centers would be located in Poland at Słupsk Wierzbięcino and Żarnowiec on the northern inland coastline. European Union funding is available if a minimum of two member countries are set to benefit.
The project envisages two connected offshore wind rams clusters: one in the central Baltic, and the second further to the south off the Polish coast. From these, AC and DC cables will run to Klaipeda, Lithuania and to Sventoji, Sweden, and to Poland.
Baltics agree to power grid synchronization
Baltic leaders finally signed a political agreement in Brussels to synchronize their power grids (read more) via the LitPol (Lithuania-Poland) link and undersea cable. At the signing ceremony were present Prime Ministers of Poland. Lithuania, Latvia and Estonia, as well as President of the European Commission Jean Claude Juncker.
In a press release, Jean Claude Juncker stated "Since the beginning of our mandate, my Commission has been committed to having full integration of the Baltic States' grids with the rest of Europe. It is our duty and a question of necessity for the Baltic States and for the EU. We have worked to build consensus and have now signed such consensus. In this road map we set the target date of 2025 for full synchronization. With patience, hard work a spirit of compromise, we manage to find European solutions that are built on solidarity and strengthen our union".
Difficulties have come in the position of Estonia which favored a Nordic link. Latvian and Estonian opinion favored an addition to the existing Lithuania/Poland (LitPol) link via a second alternating current connection. Options were explored, including using the existing LitPol link, two LitPol links or a LitPol link and an undersea cable.
The current option to complement the LitPol link was favored by Estonia and Latvia, but opposition came from Poland and Lithuania despite being shown that the two AC links would be the best option. The European Network of Transmission System Operators (ENTSO-E) will concentrate on the LitPol link and the undersea direct current connection. The latter will only be built if costs and security of energy considerations are met. The results are due in September.
Maroš Šefčovič, Vice-president of the European Commission for Energy Union, hailed the deal as "solidarity at its best" but added that"it will cost us a lot from the European Budget".
The plans are set in the context of de-synchronizing from the Soviet-era Russian and Belarus grids, and is as much a political, as a strictly energy program.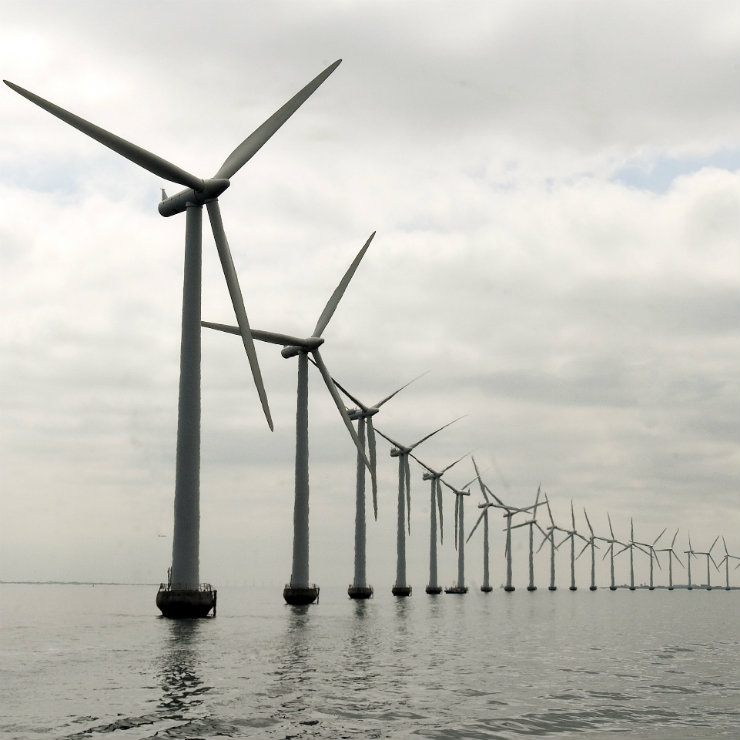 (United Nations Photo, CC BY-NC-ND)