According to the report of the EU Intellectual Property Office, on average every EU citizen loses the equivalent of EUR116 per year due to the sale of counterfeit products. The total losses in 13 industries in the EU reach EUR60bn.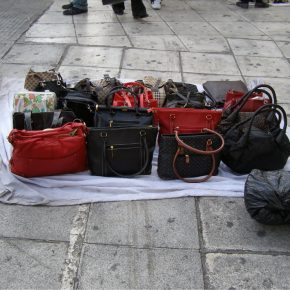 Counterfeit bags (Costas Tavernarakis, CC BY-ND)
The "Report on IPR Infringement 2018", published by the European Union Intellectual Property Office (EUIPO), lists China, as well as India, Turkey, Malaysia, Pakistan and Thailand, as the main sources of knock-off merchandise.
As estimated by the authors of the report, in Poland legitimate manufacturers lose 11.8 per cent of their sales annually because of trade of counterfeit goods. This is the equivalent of approximately EUR2.7bn (PLN11.4bn). In the report Poland is listed — alongside Portugal, Belgium, the Czech Republic, the United Kingdom, Spain and Italy — as one of those EU countries in which knock-offs are distributed by criminal gangs. The profits obtained in this way can be greater than the profits from the sale of illicit drugs. The report states: "According to the International Institute of Research against Counterfeit Medicines (IRACM) an investment of USD1,000 in the purchase of heroin could result in a yield of USD20,000 in return. In comparison, the same investment in counterfeit cigarettes can yield USD43,000, and the return on counterfeit pharmaceuticals might be as much as USD500,000″.
The report covers counterfeit goods in 13 sectors of the economy:
Cosmetics&Personal Care
Clothing
Footwear and Accessories
Sports Goods
Toys&Games
Jewellery&Watches
Handbags&Luggage
Recorded Music
Spirits&Wine
Pharmaceutical products
Pesticides and Agrochemicals
Smartphones
Automobile tyres and batteries
The authors of the study indicate that the trade in counterfeit goods also contributes to the loss of jobs, as legitimate manufacturers produce less than they would have in the absence of counterfeit products on the market. This translates to a loss of 434,000 jobs in the above-mentioned sectors.
The Executive Director of the EUIPO, António Campinos, said: "Over the past five years, our reporting and research has given, for the first time, a comprehensive picture of the economic impact of counterfeiting and piracy on the EU economy and job creation. Through our research, we have also shown the positive contribution that intellectual property has on employment and growth".
In the course of a study carried out in cooperation with the European Patent Office (EPO), the EUIPO found that the total contribution of industries characterized by the intensive use of intellectual property rights to the EU economy accounts for approximately 42 per cent of the GDP (EUR5.7 trillion) and 28 per cent of employment (plus an additional 10 per cent as a result of indirect employment in sectors that are not characterized by intensive use of intellectual property rights). In these sectors wages of the employees are 46 percent higher compared to other sectors.
The full report can be found here.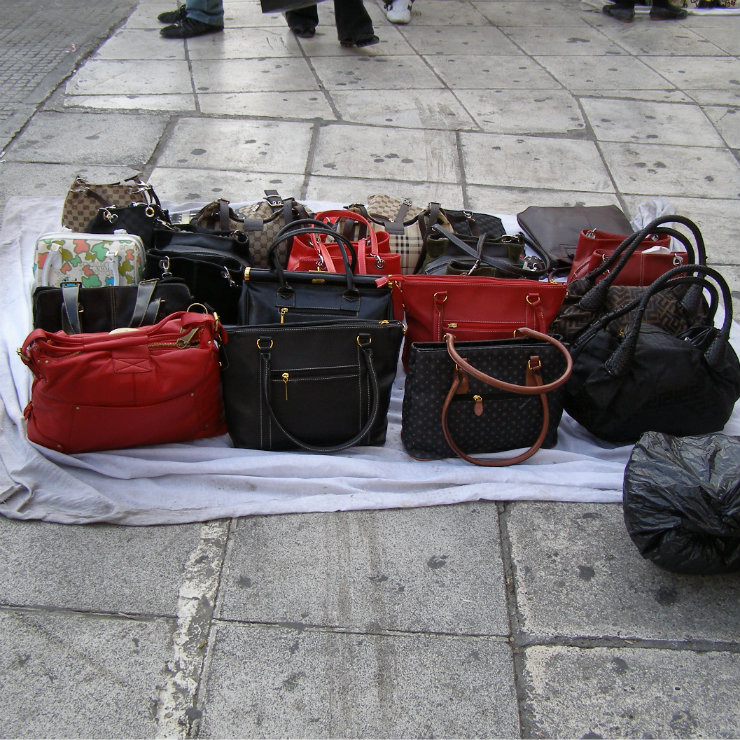 Counterfeit bags (Costas Tavernarakis, CC BY-ND)