US Steel Kosice (USSK) plans to cut a fifth of its workforce in Slovakia over the next two years. EU steel markets face weak demand, protectionism and high iron ore and coking coal prices.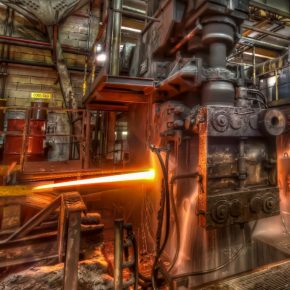 (Augusto Mia Battaglia, CC BY-NC-ND)
The layoff will affect some 2,500 of the 12,000 workers at the plant in Slovakia's poorer east. USSK is one of the largest employers in the country focused primarily on car production. US Steel Kosice is a key supplier for the Slovakia-based car plants, which include Volkswagen, PSA Peugeot Citroen, Kia and Jaguar Land Rover. Shipments from US Steel's European operations in Slovakia fell 13 per cent in the second quarter and average prices for US Steel's European operations fell by 7.8 per cent. "We must get ready for the future," said USSK CEO James Bruno. "Besides, the competition is very tough in today's unequal conditions."
Unions launched a petition, adding to calls from steel industry bosses for a fairer business environment.
Steel industry executives urged the European Commission to strengthen measures to protect against a surge in imports triggered by the US tariffs. They want the Commission to scrap or delay a 5 per cent increase and introduce other changes, notably to the way developing countries are treated. Developing countries are now exempt from the safeguards as long as their imports of a given product are not more than 3 per cent of imports.
Indonesia has, for example, become a "stainless steel superpower" one industry leader told Reuters, taking a whopping 28.5 per cent share of the EU market.
In May, the European Steel Association (EUROFER) called for urgent action by EU policymakers to help the sector facing a flood of cheap steel exports deflected to the EU because of the US imposition of steel import tariffs in 2018.
Eurofer said the EU steel industry saw a 12 per cent increase in imports of finished steel products in 2018 in a market that grew only 3.3 per cent. Steel demand in Europe is expected to increase by only 0.3 per cent this year, with a fragile recovery of up to 1.2 per cent seen in 2020.
The US market closed
The increase came despite measures designed to limit steel imports following Washington's imposition of 25 per cent import tariffs, which have in effect closed the US market and meant supplies have had to be sold elsewhere.
In early July, US President Donald Trump threatened fresh tariffs on USDD4bn of European products, increasing pressure on the EU. The latest list also includes a number of copper products and other metals.
Trump imposed a 25 per cent tariff on European steel and 10 per cent on aluminium imports that came into effect in May 2018. The EU responded by imposing limits on steel imports.
EU steel producers are already suffering from global overcapacity, mainly due to Beijing's inability to cut production. China is the world's biggest steel producer accounting for more than half of global output. China's Hesteel (Hegang) was reported in early 2017 to have signed a memorandum of understanding to buy US Steel Kosice.
Eco-rules: help or hindrance?
USSK said non-EU countries were being allowed to export record levels of steel into the bloc without having to meet strict EU environmental rules. USSK also said the EU regulations have driven up the cost of power used to run the huge plant. It said "higher electrical costs" and "CO2 credit costs that have risen five times in the past year" were significant factors in its decision to shed employees. USSK management decided to idle one of the plant's blast furnaces and reduce the working week to four days to save on costs.
EU industries using power generated from coal have faced rising costs to purchase pollution rights under the bloc's Emissions Trading System.
"More players can be expected to reduce production," said Elad Jelasko, director and credit analyst (commodities) at S&P Global Ratings. Liberty Steel has already announced production curtailments at some European steelmaking facilities in recent weeks.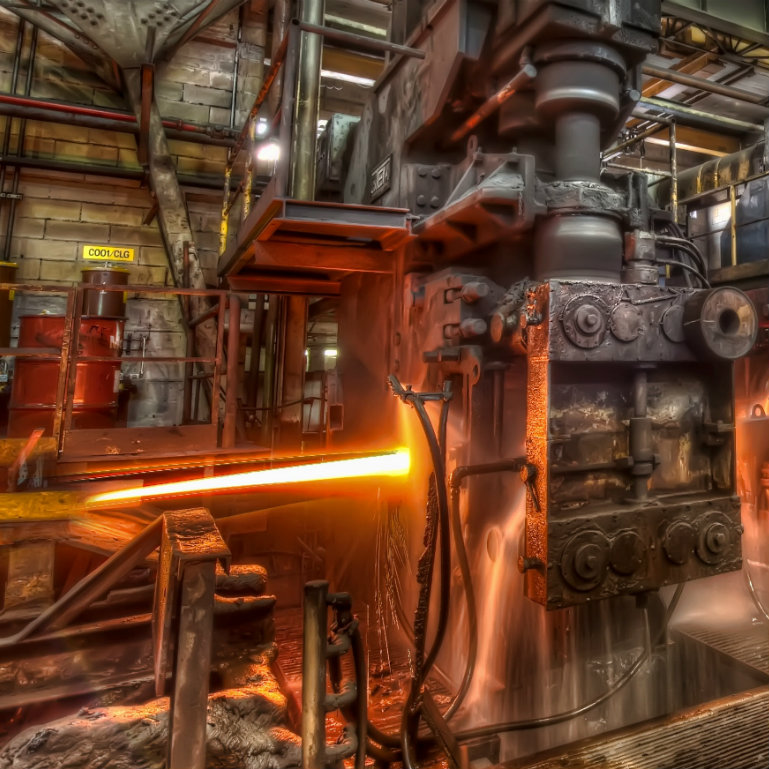 (Augusto Mia Battaglia, CC BY-NC-ND)