The Czech capital city, Prague is not only one of the most popular tourist destinations in Europe, but it is also quickly becoming one of the most expensive ones, at least as far as property prices are concerned.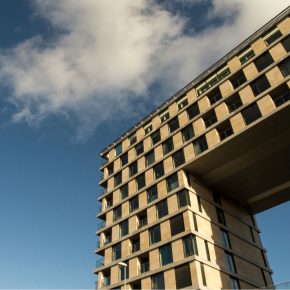 Prague, Czech Republic (Martin Vorel, Public domain)
According to the data released by the development companies Trigema, Skanska Reality and Central Group, the average price of new apartments sold in Prague grew by 18.2 per cent to CZK104,666 (EUR4,079) per square meter (sqm) y/y at the end of March 2019. Three years ago, the average price for an apartment in the Czech capital was only CZK60,517 (EUR2,709) per square meter, so the price has increased by 88 per cent since then.
"Over the next few months, the average price is expected to grow only moderately. No dramatic increase is expected. A better offer of newly build apartments would certainly help to push the prices down," said Trigema's chairman Marcel Soural.
According to the CEO of Central Group, Dusan Kunovsky, the leading factor contributing to the increasing property prices in Prague has nothing to do with the interest in new properties. "The problem is the artificially limited supply due to paralyzed permitting process on the one hand and inaccessible mortgages on the other," he said.
According to Eurostat's latest House price index, capturing price changes of all residential properties purchased by households across the EU, housing prices in the Czech Republic rose by 8,7 per cent y/y in the Q3'18, far beyond the 4,3 per cent average increase across the European Union.
In only three EU countries the real estate prices grew at a faster pace: Slovenia, the Netherlands and Ireland. Countries like Italy, Romania, Finland, Slovakia and Hungary registered decreases in housing prices.
In reaction to the unprecedented situation on the Prague housing market, in October 2018, the Czech National Bank (CNB) introduced strict new rules to cap mortgage loans at nine times borrowers' salaries. The rule also extends to existing debt, limiting borrowers' debt payment to 45 per cent of their net income.
Comparison to other EU cities
Although the housing prices in Prague are still lower than in some European metropolises, they already surpass those in regional EU capitals.
For example, according to Paris Property Group, the average apartment price in Paris in January 2018 was EUR9,759 per sqm. In the German city of Munich, an average apartment price in 2018 was EUR7,600 per sqm. This, however, should not be seen as a surprise. Munich and Paris are the economic powerhouses of the EU's two largest economies; Germany and France. They also underwent very different historical processes.
When compared to European cities with similar history, such as Berlin or Vienna, Prague actually comes ahead in terms of the property prices. According to the Berlin real estate agency First Citiz, the median residential Berlin property price was around EUR3,706 per sqm by early 2018. An average apartment price in the Austrian capital is only slightly higher. According to the site Immowelt.at, the average apartment price in Vienna in 2018 was EUR3,870.
A similar trend is observed on the renting market. While western European cities such as Paris, London or Amsterdam remain the most expensive cities to rent an apartment in, Prague is quickly catching up. According to Deloitte's 2018 Property Index, Prague is the 11th most expensive European city to rent an apartment.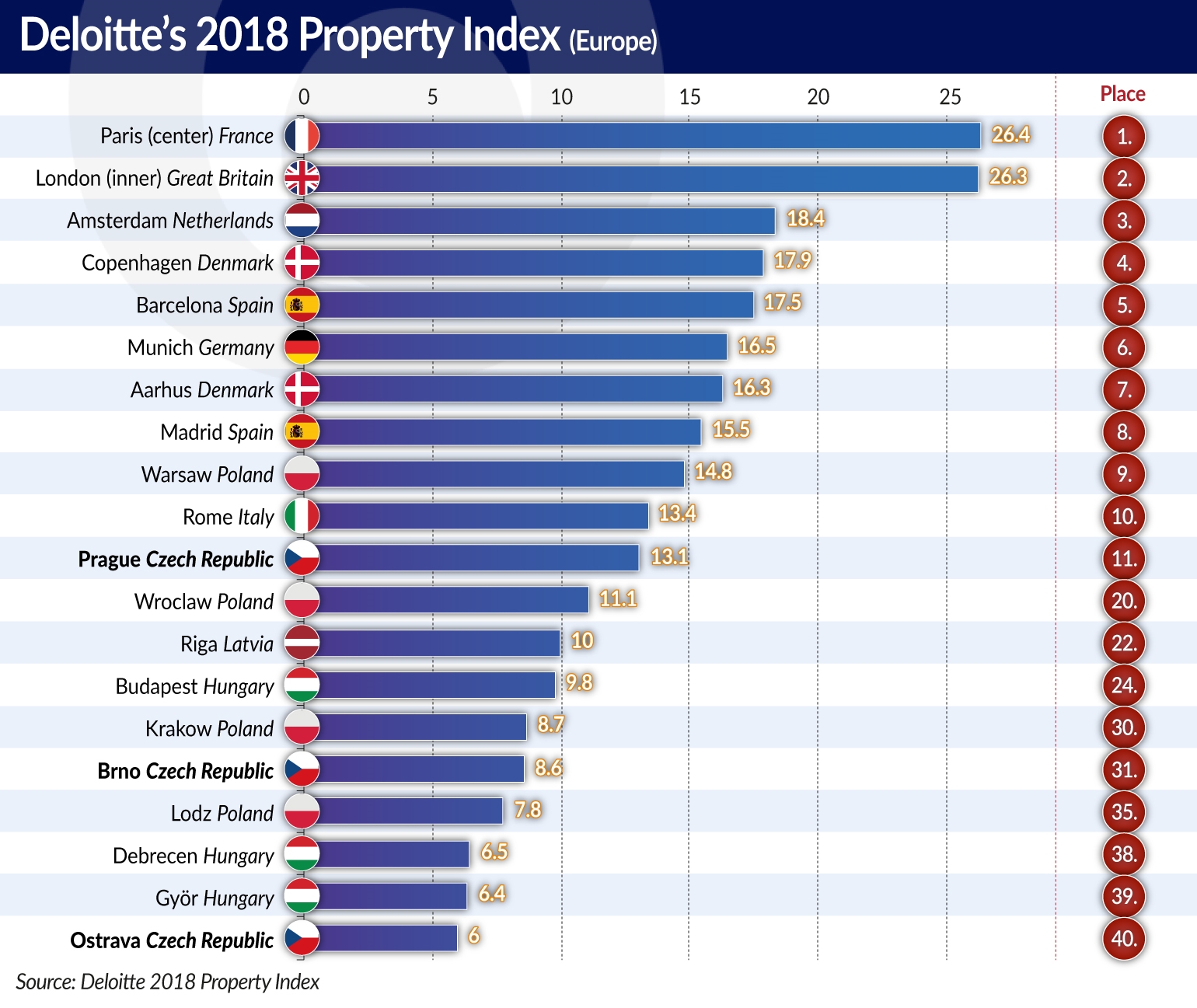 Short-term rental problem
Along with numerous administrative restrictions put on potential new housing projects in Prague, a frequently discussed cause of the growing housing prices in the Czech capital is the situation on the short-term rental market. With Prague's growing popularity among international tourists, the use of services such as Airbnb grows equally as much.
According to Euromonitor International, in 2017, Prague was the 5th most visited city in Europe with a total amount of 8,55 million tourists. The Czech capital was thus ahead of popular European destinations such as Vienna, Amsterdam, Milan or Barcelona. There are currently over 14,000 Airbnb listings in Prague, and it's getting larger and larger share of Prague's accommodation sector every year. In 2017, the share was up to 14,7 per cent, which amounted to 1,79 million bookings.
There appears to be a consensus reached by political parties to introduce some regulatory measures. Politicians are calling for applying regulations that are already in place in cities like Amsterdam or Berlin. This would mean a mandatory registration of any Airbnb host, as well as a limit on the amount of nights an apartment can be rented for.
Filip Brokeš is an analyst and a journalist specializing in international relations.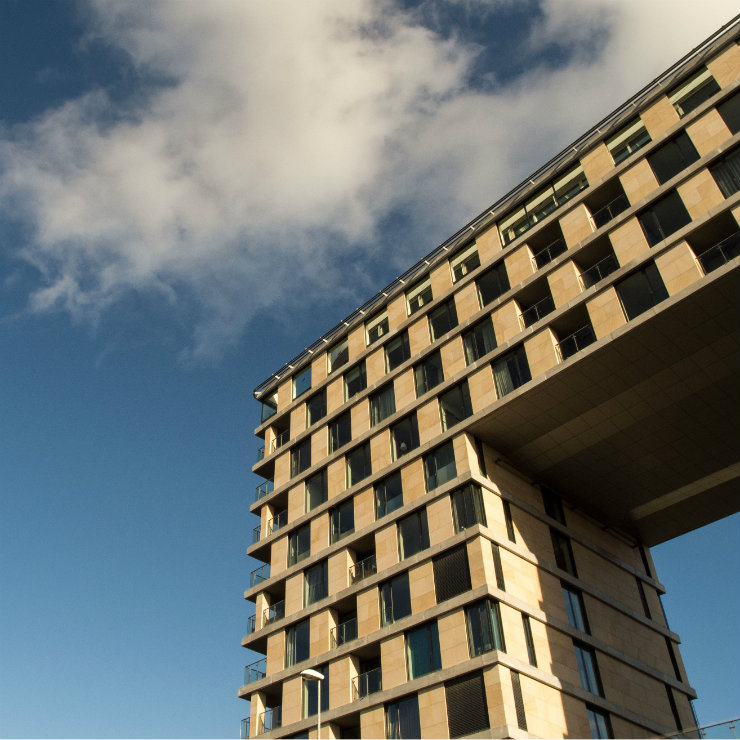 Prague, Czech Republic (Martin Vorel, Public domain)