So far British company Mineco has invested around USD55m in mining projects in Serbia and Bosnia and Herzegovina.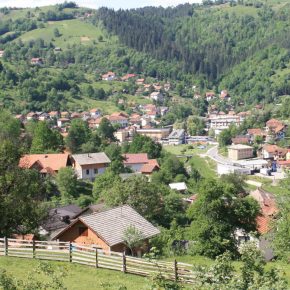 Olovo, Bosnia and Herzegovina (Smooth_O, CC BY-SA)
Now Mineco is planning to open two mines by the end of 2016 – a cerussite mine in Olovo in Bosnia and Herzegovina, with employment of about 250, and a lead and zinc mine at Bosilegrad where 300 people will be employed.
Together with its partners, Mineco has spent USD11m since 2010 on preparing the opening of the Bosil-Metal mine, with other investments of around USD12-15m necessary depending on the choice and implementation of final technological solutions.
"If everything goes as planned, the opening of the mine is planned for 2018," Mineco Limited Director Bojan Popović said, adding that the site is expected to become a leading lead and zinc mine in Serbia.
The UK-based company and its partners already manage lead and zinc mines in Serbia – Veliki Majdan near Ljubovija and ROC near Gornji Milanovac, and the Sase mine near Srebrenica in the Serb Republic (Bosnia-Herzegovina).
In Serbia itself, Mineco employs around 800 people, and the number is set to reach 1,400 for the region.
Mineco Limited also manages zinc and lead mines Veliki Majdan and Rudnik and is one of the biggest investors in the country's mining and energy sector.
"The basic problem Mineco and other investors face is extensive bureaucracy in the stage of collecting essential permits for preparation and construction of capital projects and which moves on to new forms during later business," Dominic Roberts, head of Mineco Limited, said.
The company is interested in continuing investments in mining projects due to "the extraordinary mining and geological potential in Serbia, the continuation of market liberalization and growing political decisiveness for market reforms," Roberts said.
A historical drop in prices of colored metals on the world metals exchange in London in 2015 led to a large number of companies in the mining sector reducing planned investment and laying off workers.
Weak demand and poorly adjusted supply of metals in the world markets caused a drop of profitability in production with a piling up of losses and, according to experts' forecasts, this negative trend will continue at least until the end of the first half of the year and probably during the entire year.
"We plan as a group to invest more in the exploration of new locations and equipment renewal in our operational mines, Veliki Majdan and Rudnik, at least to a similar amount as last year. New investments mean an expansion of operations so we are going to expand the number of employees. In the current situation of course our short term priority is to keep the existing jobs," Popović said.
Mineco took Veliki Majdan out of bankruptcy in 2009 after two and a half years repairing its waste dam, pits and floatation plants, he added.
The Rudnik deposit is made up of over 90 separate ore bodies within the 4.4 km2 exploitation license. Since 1952 over 10 million tons of ore has been processed and Rudnik currently mines sulphide ores from both underground (lead and zinc) and open pit operations (copper).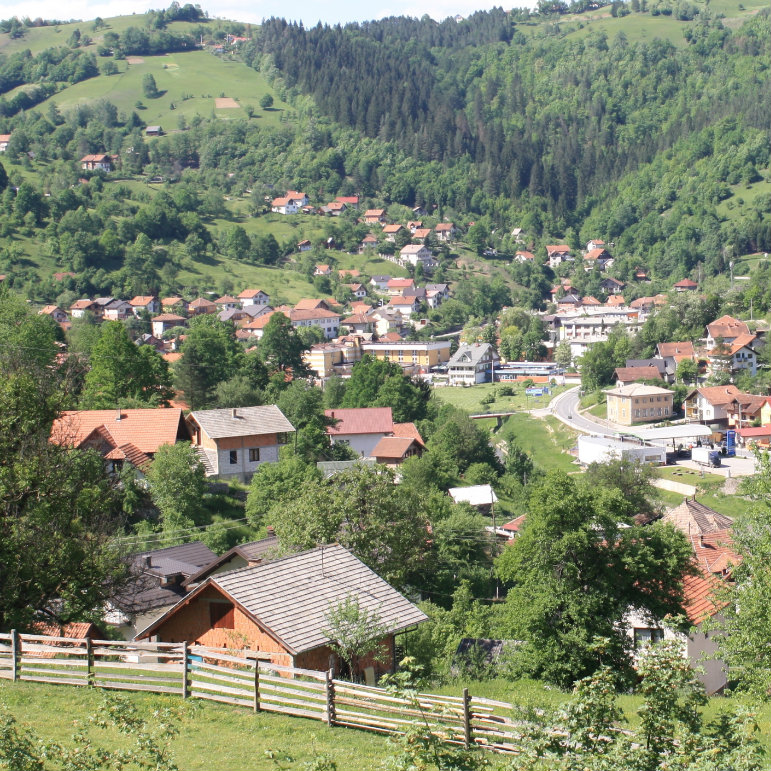 Olovo, Bosnia and Herzegovina (Smooth_O, CC BY-SA)