A
total of 24 per cent of Estonian residents do not have any savings, compared to 32 per cent in Latvia and 20 per cent in Lithuania, a survey by Nordea showed.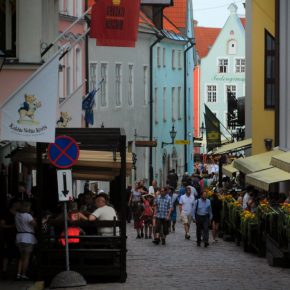 Tallinn, Estonia (Aapo Haapanen, CC BY)
Results of the survey showed that 28 per cent of respondents in Estonia and Latvia would not be able to cover their regular monthly expenses if they lost their income, while in Lithuania the same indicator was 25 per cent, according to Edgars Žilde, communications project manager at the Latvian branch of Nordea Bank.
At the same time, 58 per cent of Latvian residents, 64 per cent of Estonian residents and 62 per cent of Lithuanian residents expect their income to increase in the next five years.
Žilde also said that 90 per cent of Latvian residents admitted that they had very little or almost no knowledge about investments. A total of 38 per cent of Latvians trust unprofessional sources to manage their financial affairs and investments, such as friends, opinions in the internet or information published on social media, and 36 per cent of respondents said that investments are risky and meant for professionals.
In 2016, a survey by SEB revealed that people in Estonia prefer to use their savings to make major purchases and that 85 per cent would use help from a bank to cover any major consumption expenditures only as the last resort. At the same time, over half of the respondents agree that it does not always make sense to use one's savings to fund major expenditures.
"Every second respondent agrees that a small loan, hire purchase or credit card provides flexibility as you organize your finances. However, to identify the solution best suited for you, you should carefully weigh the pros and cons of the various options," Katrin Laks, Head of the Financial Education Working Group of the Estonian Bank Association and sales manager for SEB savings and investment products, said.
Respondents share the view that thorough planning is the bedrock for organizing one's finances in this day and age. Before any major purchases are made, the most importance is attached to doing one's homework thoroughly and seeking advice from one's friends or a consultant at a bank.
The financial assets held by Estonian resident individuals are still bigger than their liabilities as the sum total of financial assets at the end of 2016 was EUR10.2bn, while financial liabilities totaled EUR8.4bn.
Net financial assets of individuals at the end of last year amounted to EUR1.8bn. The average size of the financial assets of Estonian resident individuals was EUR7,709 while the volume of outstanding loans was EUR6,339. The average net financial assets of an individual amounted to EUR1,370, the Estonian Financial Supervision Authority reported.
Commenting on the overall situation of the financial market, Kilvar Kessler, chairman of the management board of the Estonia's Financial Supervision Authority, said that the number of different investment offers has surged. "People are offered more and more new and exciting investment opportunities, but for many people understanding the risks related to those investments might be difficult. Crowdfunding platforms and savings and loan associations have gained popularity, which usually are not monitored by the Financial Supervision Authority or in which deposits are not ensured by the public Guarantee Fund. We believe that market participants, consumers, regulators and the Financial Supervision Authority need to discuss if these new investment opportunities need additional regulation and public monitoring," Kessler added.
"Unfortunately we can also observe a growth trend in fraudulent 'investment offers'. When possible, the Financial Supervision Authority will alert the public of their suspicion and will within their jurisdiction file for the launching of criminal proceedings, in addition we support colleagues in investigative institutions with the know-how necessary for the capture and prosecution of frauds," Kessler said.
The balance of deposits at banks in 2016 increased by 5 per cent or EUR798m to EUR16.3bn. As a result of low interest rates the share of demand and overnight deposits in total deposits grew by 7 per cent or EUR855mn a year.
The balance of the loan portfolio of banks increased by 6 per cent or EUR1bn. At the end of the year, banks had issued loans in the amount of EUR17.8bn. In addition, creditors having an aggregate loan portfolio of EUR0.7bn moved under the surveillance of the Financial Supervision Authority in 2016.
In the field of investment, the growth in volumes has accelerated mainly due to pension funds, which boosted their aggregate assets by 18 per cent in 2016. Real estate funds saw their assets increase by 61 per cent. Assets of all savings and investment related financial services saw their assets increase 5 per cent to EUR10.2bn in 2016.
The volume of life insurance payments in 2016 increased by 3 per cent and totaled EUR86m. Insurance payments in non-life insurance increased 8 per cent to EUR302m.
The survey was conducted by Omnicom Media Group, which interviewed 2,293 respondents aged 18-65 across all three Baltic countries.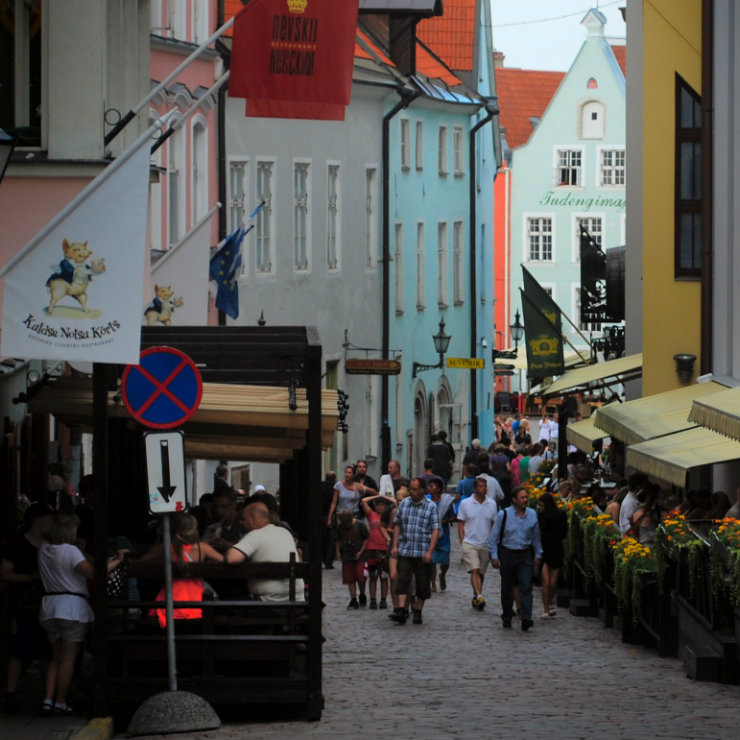 Tallinn, Estonia (Aapo Haapanen, CC BY)