Poland's deputy Prime Minister, Mateusz Morawiecki, has said it is "very likely" the US liquid gas may in the near future help diversify the nation's energy sources.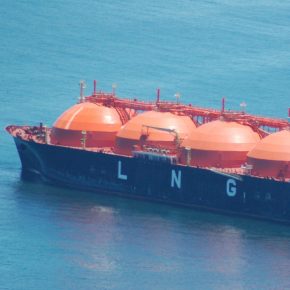 LNG tanker in Norway (Torbein Rønning, CC BY-NC-ND)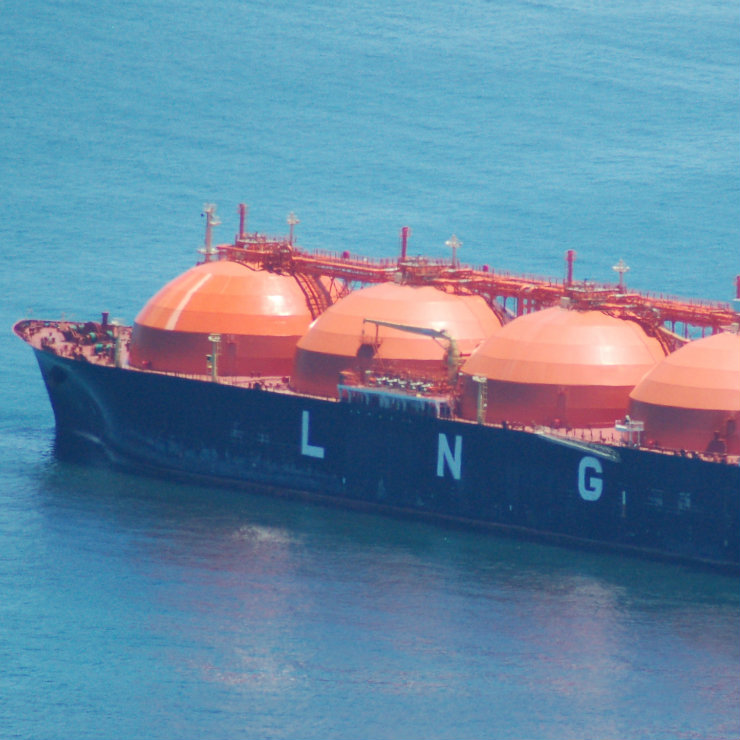 LNG tanker in Norway (Torbein Rønning, CC BY-NC-ND)
With diversification of its energy sources as a key element of Poland's geostrategic, Warsaw wants to reduce dependence on gas from Russia. Morawiecki said the first deliveries from the US could arrive in the northern port of Świnoujście within 12 or 18 months.
Poland also announced plans to cap gas imports from a single source at 70 per cent of overall supplies from April 2017 and reduce that to a third by 2020, the energy ministry said.
The existing law on gas import diversification was introduced before Poland entered the EU and is incompatible with the EU regulations, the ministry said. Gas from other EU states can no longer be treated as imports, the ministry added.
The current regulation assumed that the cap on imports from a single source would be gradually reduced from 88 per cent in 2001-2002 to 49 per cent in 2019-2020, but did not define the word "imports," which could prevent Poland from using the full capacity at its newly built liquefied natural gas (LNG) terminal in Swinoujscie. In its new proposal, the Energy Ministry wants to exclude from the regulations imports via the LNG terminal and so-called reverse gas flows from Germany back into Poland.
Poland consumes around 15-16 billion cubic meters (bcm) of gas annually. State-run PGNiG, which is dominant on the local market, imports most of the gas from Russia's Gazprom.
As reducing reliance on Russian gas is a major goal for Poland's government so its officials said last year that PGNiG will not extend the long-term gas supply deal with Gazprom when the arrangement expires in 2022.
The Baltic option
The diversification plan includes replacing gas imports from Russia with LNG and potential deliveries from Norway via a planned pipeline through Denmark and the Baltic Sea. Poland's plan to build a gas pipeline linking the country with Norwegian gas deposits via the Baltic Sea and Denmark has won the backing of Warsaw's partners in Copenhagen and Oslo, Polish Minister in charge of the gas grid Piotr Naimski said. Naimski added that talks on the conditions of the link to Norway were at their final stage and a plan called Open Season designed to examine market interest would start soon.
Denmark and Norway were initially skeptical about the project, but became more enthusiastic after a feasibility study conducted last year showed it would be economically viable.
Poland first came up with the idea to build a gas connection to Norway in 2001, but Naimski said it was ditched by the leftist party which won a parliamentary election that year. "In 2001, Poland was in the middle of a political transformation. The government after the election was an emanation of the post-communist environment, which preferred to turn east not west," Naimski said.
Nord Stream 2
Meanwhile, Poland has been trying to block the Nord Stream 2 gas pipeline project, but according to CEO of Germany's largest crude oil and natural gas producer Wintershall, Mario Mehren, so far without a success. Wintershall and its western partners are working on ensuring financial support to Nord Stream 2. "Poland won't be able to prevent the project's completion," Mehren told the German Handelsblatt newspaper. "Gas transport is not an investment into the budget of third party countries," Mehren added.
Nord Stream 2 – a joint venture of Russia's Gazprom with France's Engie, Austria's OMV AG, Royal Dutch Shell, Germany's Uniper and Wintershall – is expected to bring an estimated 55 bcm of Russian natural gas to Germany across the Baltic Sea, bypassing Ukraine, Poland and all three Baltic states.
The launch of the pipeline is planned for 2018. A number of EU countries, notably Germany and Austria, have been supportive of the gas project but others, including Poland and the Baltics, have argued that it would increase energy dependence on Russia. Poland and Ukraine have said they would take legal action against Russian plans for a second gas pipeline to the EU.
"For many years we've said that both Nord Stream 1 and Nord Stream 2 are political tools, used above all by Russia on Europe(…) Russia can use these two lines for blackmail at any time," Polish Foreign Minister Witold Waszczykowski said at a joint press conference in Warsaw with Ukrainian counterpart Pavlo Klimkin.
Waszczykowski said they would "probably join forces" to use all legal means including international courts to convince the EU about the pipeline's alleged "political" nature.
"Our opinions on cooperating with Russia and on energy security differ from views held by many western European states," Waszczykowski said, adding that he thought Western views were "naïve."
Klimkin said the EU ought to ask itself whether it wants to be "dependent on another state, because Gazprom is part of the Russia that nobody trusts."
Waszczykowski added that thanks to its new Baltic LNG terminal and new deliveries via a pipeline from Norway, Poland would be able to wean itself off Russian natural gas within five years. "We have limited confidence(…) in European institutions," he said, adding Poland was doing all to be "free from the diktat" of relying on gas deliveries from Russia.
Klimkin said that Ukraine halted gas purchases from Russia more than a year ago. Moscow seized Ukraine's Crimea region in 2014 and has since backed a separatist insurgency in the east of the country.
German-Polish rivalry?
Rivalry between Poland and Germany over which country will become a major European energy hub is on the rise, according to German website Deutsche Wirtschafts Nachrichten. The website suggested Baltic Pipe is a "serious threat to Germany," adding that Germany is set to take over Ukraine's role as an important energy trade platform, thanks to Russian gas giant Gazprom's planned Nord Stream 2 pipeline. However, the German website said that while there is little chance that the European Commission will block the pipeline's construction, Brussels is increasingly critical of the plan. Deutsche Wirtschafts Nachrichten also said that – should the Baltic Pipe go ahead – increased competition for Gazprom might see the Russian monopoly hike prices.