Poland has seen the second highest increases in residential property prices in the EU in 2020. Despite the fact that prices slowed due to the coronavirus, the average price of apartments on the secondary market in the Q2 increased by 11.7 per cent yearly, HRE Investments stats show.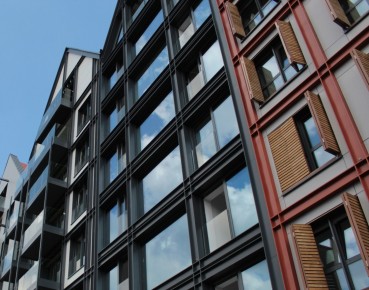 Gdansk, Poland (Pixabay, Łukasz Tekieli, Public domain)
According to data released by Eurostat, prices in Poland increased by 11.3 per cent in the Q1'20 and by 10.9 per cent in the Q2 y/y. Only Luxembourg saw a bigger increase in residential property prices with a 13.3 per cent growth in Q2'20. The EU average was a 5.2 per cent increase, while Hungary and Cyprus both saw property prices decline by 5.6 and 2.9 per cent, respectively.
"There is a big correlation between interest rates and housing prices. I suspect this is the main reason behind the soaring real estate prices in the world," HRE Investments' Bartosz Turek said. "I see that at some European markets the prices went up so much that this is alarming, thus a price fall is imminent." Mr. Turek noted that for a long time prices have been rising far more than incomes. This was often boosted by very low interest rates in most countries, but not in Poland, which remained on more traditional levels.
From 2012 to 2019 house prices went up in Slovakia by 43 per cent, and in that same period of time average income of Slovaks went up just 4 per cent, Eurostat data show. In Germany during the same period, housing prices went up 43 per cent while incomes rose 19 per cent. In Sweden prices soared 53 per cent and incomes went up by 18 per cent. In Austria it was 45 per cent and 17 per cent respectively. Finally in Hungary housing prices nearly doubled and incomes were in 2019 43 per cent higher than in 2012.
"Fortunately, Poland remained in the tail of price increases that had prevailed in Europe for a long time," Mr. Turek said. "On the other hand in Poland, for many years, income was rising far more than housing prices. Only in the last two years have housing prices outperformed incomes. Eurostat suggests that from 2012 to 2019 housing prices in Poland went up by only 20 per cent, while incomes surged by 41 per cent. If things do go wrong, interest rates cuts will boost the Polish real estate sector and in few years Poland may face the problems that many European countries faces now," he added.
"We are far from the 2007 loan boom in terms of the number of loans granted. In 2019, there were almost 278,000 of them, while 12 years earlier it was 40 per cent more. And while the solid sales figures for mortgage loans cannot be underestimated, even a cursory analysis shows that credit growth has been toned down recently. Now the price rises are on hold. It should be like that for a few months from now, but in 2021 and 2022 I expect prices to go up again, but only 1-2 per cent points above CPI," Mr. Turek said.
A report by Emmerson Evaluation expects a fall in housing prices of 5-7 per cent annually and by the end of 2022, they may reach levels even about 15-20 per cent lower than the peak, which was recorded during the recent bull market. On the primary market, part of this correction can be implemented not through classic price reductions, but in the form of various bonuses offered for purchased flats, such as free storage or parking spaces.
A wide phenomenon
Developed countries are seeing house price increases even as rates of coronavirus infections rise again. In the Q2, prices increased in 8 out of 10 high- and middle-income countries, with the US prices up 5 per cent y/y, and Germany's up 11 per cent, according to UBS's Global Real Estate Bubble Index 2020. But out of the 25 major cities analyzed in the index, over half are at risk of a housing bubble or are overvalued. The typical signs of a bubble — decoupling of prices from local incomes and rents and excessive lending and/or construction activity — are starting to show.
Toronto was the only major North American city at risk of a housing bubble, while Vancouver, Los Angeles, San Francisco, and New York were seen as overvalued, but not at risk of a bubble, UBS said. Boston was at fair value, while Chicago was the only North American city considered to be undervalued. Europe and Hong Kong face the greatest risk. Munich and Frankfurt in Germany and Warsaw top the list. Lithuania, Estonia, Poland, Slovakia and Ukraine posted double-digit price growth over 12 months. Paris, Amsterdam and Zurich are also in the bubble risk territory, UBS said. Countries including South Africa, Singapore, Spain, India, Malta and Hong Kong are faring the worst, but the declines are relatively minor so far. Cities not at risk but overvalued are: Vancouver, London, Tokyo, Los Angeles, Stockholm, Geneva, San Francisco, Tel Aviv, Israel, Sydney, Moscow and New York. Home values fell in just four of the 25 cities analyzed: Madrid, San Francisco, Dubai, United Arab Emirates, and Hong Kong. The last time there were fewer cities with negative price growth was in 2006.
Misplaced optimism
"Global real estate prices have held their own during the economic hit from the coronavirus pandemic," Sean Darby, global head of equity strategy at Jefferies, told CNBC. "It's been perhaps one of the most fortunate events for policymakers that we've not really seen any significant declines in global property prices," Mr. Darby said. Underlying demand in the US, UK and China has been "very strong," Darby said, adding that this was a "huge backstop" for policymakers. "Importantly, it has really allowed the domestic banking system to be relatively unimpaired by asset deflation," he noted.
But residential house prices have been inflated for several years in most parts of the world. Economic logic suggests they should have collapsed after the financial crisis in 2008. Real house prices did in fact fall by 10 per cent during the crisis, but were saved by global central banks via huge fiscal stimulus programs and cuts in interest rates almost to zero. Massive monetary stimulus from central banks has kept borrowing costs low. This in turn triggered a new boom, sustaining an asset class that has been crucial to the post-2008 crisis financial sector. Central bankers are doing the same today, averting a crash but driving prices to new highs. Like global stock exchanges, property markets have grown significantly since the crisis, while unemployment has risen, alongside poverty indicators and homelessness. Rising house prices sustain investment levels in the sector, but are also a driver of inequality in the developed world, with higher prices and stagnating wages meaning nominally higher rents and more first time buyers excluded from the property ladder. As well as making monthly mortgage payments more affordable, low rates make houses more attractive, as they depress returns on alternative safe investments. Such support for household incomes, as well as mortgage-repayment holidays, also saves jobless workers from having to sell their homes.
Unsustainable
UBS notes that price gains under conditions of government stimulus, mortgage bailouts and low interest rates is unsustainable. "It is uncertain to what extent higher unemployment and the gloomy outlook for household incomes will affect home prices. However, it's clear that the acceleration over the past four quarters is not sustainable in the short run," Mark Haefele, chief investment officer at UBS Global Wealth Management, said in a press release. "Rents have been falling already in most cities, indicating that a correction phase will likely emerge when subsidies fade out and pressure on incomes increase."
The second half of the year will be the test for the market, as government stimulus programs end. In the US, over 20 per cent of the 110 million renters are at risk of eviction, as moratoriums on rent payments due to COVID-19 restrictions begin to end.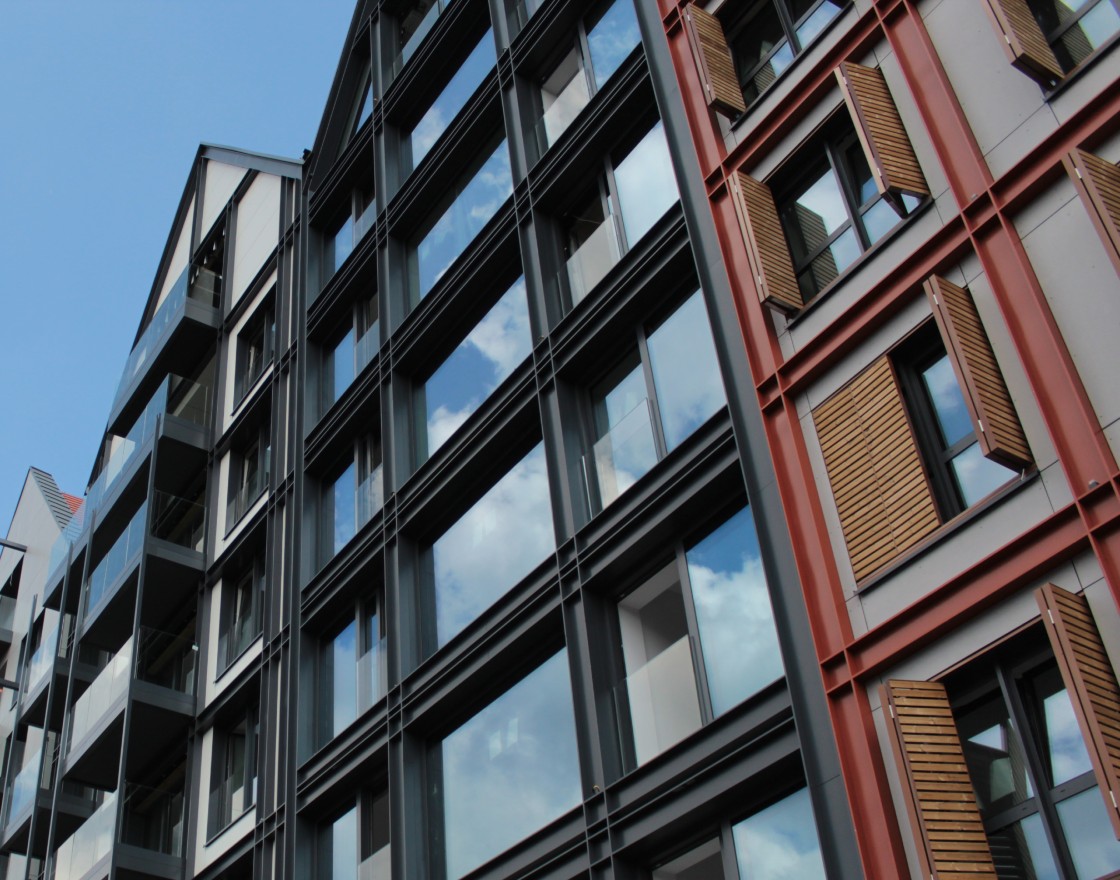 Gdansk, Poland (Pixabay, Łukasz Tekieli, Public domain)