Poland has for a while been attempting to build a coalition against extensions to the Nordstream 2 gas pipeline linking Russia and Western Europe via Germany – avoiding Ukraine and Poland.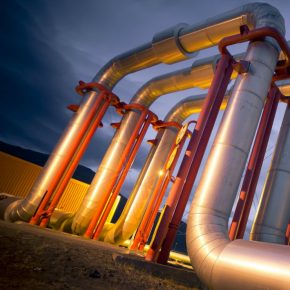 (©Shutterstock)
But the country may now soon get the chance to slowdown or even derail the project. Or at least expose the EU's ambivalence and divided self-interest in the area of a common energy policy.
"In June 2015, Gazprom signed a protocol with Shell, Eon and OMV on the construction of a new gas pipeline from Russia via the Baltic Sea to Germany," Kardaś says. "It also signed an Agreement of Strategic Cooperation with Shell and a memorandum with Greece on the construction on Greek territory of a gas pipeline which is intended to be an extension of the Turkish Stream project. All this fits perfectly with Gazprom's strategy," says Szymon Kardaś, a Research Fellow at the Centre for Eastern Studies (OSW) in Warsaw.
"For the EU they present a problem: they show a deepening rift between EU policy objectives and the interests of European gas companies. While there have been no changes from the Russian side since July 2015 when the project was started, they are still very determined to finish the procedures started by Gazprom," he says.
The protocol signed by Gazprom and the European energy companies (Shell, Eon, OMV), envisages the construction of a pipeline from Russia via the Baltic Sea to Germany (two branches with a total capacity of 55 billion cubic meters (bcm), costing around EUR9.9bn), which means a reactivation of the plan to construct the third and fourth branches of the Nord Stream gas pipeline (the first two 27.5 bcm pipelines that make up Nord Stream cost EUR8.5bn to build in total).
Gazprom also signed a strategic cooperation agreement with Shell, and a memorandum on the construction of a third production line for the Sakhalin-2 LNG terminal. Gazprom held talks with ENGIE (formerly GDF-Suez), EDF, Fluxys and Total on Russian gas supplies to Europe, and with VNG on gas storage.
Nord Stream is an offshore natural gas pipeline from Vyborg in Russia to Greifswald in Germany owned and operated by Nord Stream AG. It includes two parallel lines, the first laid by May 2011 and inaugurated, the second line in 2011–2012. At 1,222 kilometres in length it is the longest sub-sea pipeline in the world and has annual capacity of 55 bcm which is planned to be doubled to 110 bcm by 2019, by laying two additional lines. Due to EU restrictions on Gazprom, only 22.5 billion cubic metres of its capacity is used. The project, which was promoted by the government of Russia and agreed to by the government of Germany, is controversial.
A wrench in the works
"Russia needs a positive assessment from each transit country, and the process is ongoing. In Poland, the competition watchdog UOKIK started in February and is still going. It may even be delayed again after the end of June deadline. It is difficult to predict, but the apolitical UOKIK could come under some political pressure," Kardas believes. "And this could affect project financing," Kardas says.
"Nordstream contravenes TPA, the EU's unbundling model and it undermines the EU's common energy policy. The project is being run by Russian interests, to create divisions, giving Moscow political benefits, and it is a familiar tool used by Putin. Germany meanwhile is for sure interested in the project, in particular when the full financial risk is placed on the Russian side. Playing the Nord and South stream projects off against one another, Moscow is exploiting divisions in Europe and playing Turkey against the EU also. Nordstream is not designed for new, extra, volumes of gas, but will simply bypass Ukraine. This could make Ukraine unviable economically," he continues.
"The Russian plans to build new pipelines in Europe testify to the fact that – contrary to Moscow's declared reorientation eastwards, its ambitious plans for gas expansion onto the Chinese market and numerous statements from Gazprom's CEO about limiting his company's presence on the EU market – the European market is and will remain a priority for Russia. These new plans also confirm that Russia's continuing strategic goal is to diversify its gas transit routes to European customers. The memoranda confirm Russian plans to completely cease gas transit via Ukraine as of January 2020," Kardaś says.
Firstly, they will put negotiation pressure on Turkey in the absence of any progress on the Turkish Stream project. Secondly, they make the announcement that gas transit will be suspended through Ukraine more credible, and thirdly they deepen internal EU discussions and divisions regarding new infrastructure projects.
Moscow holding the keys?
In the context of the political tensions in EU-Russian relations (including the recently extended EU sanctions), as well as the EU's policy of diversifying gas supplies, the signing of these memoranda and the discussions being held clearly represent a success for Moscow.
Their eventual success may depend largely on political decisions taken in Brussels and the most important EU capital cities, Kardaś says.
"The pipeline would for use increase Gazprom's market position in the EU and CEE. It will enhance the current situation," he said.
Gas down
Gas consumption in the EU has been declining since 2008, and this negative trend deepened in 2014, for reasons including the exceptionally warm winter, increasing energy efficiency, growing use of renewables and increased competition from coal. The deteriorating public image of gas, in particular the perception of continued risk to the stability of supplies from Russia, may also have been a factor. This has had a negative impact on the financial results of both European gas companies and Gazprom, Kardaś says.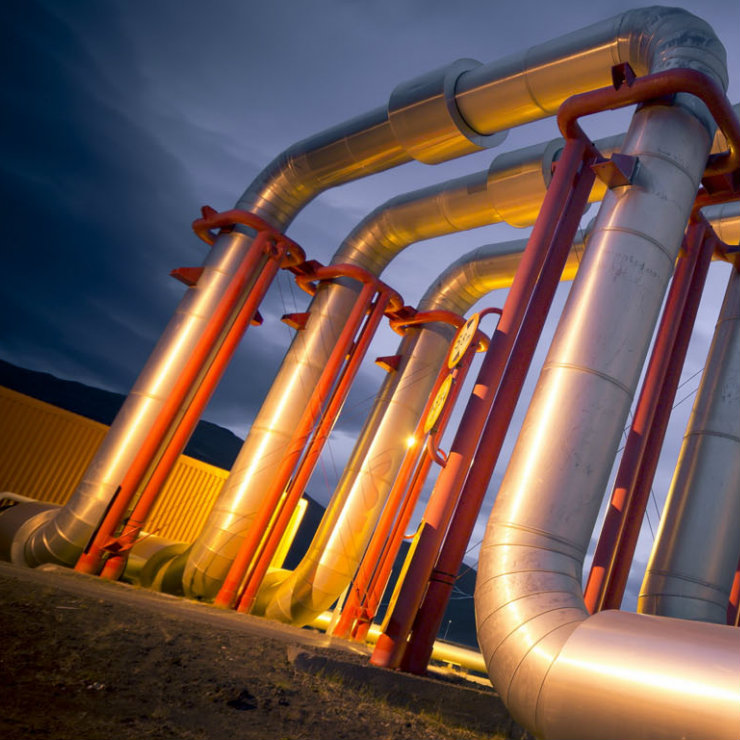 (©Shutterstock)