Poland's energy strategy has three main aims — security of energy supply, competitiveness and energy efficiency, and limiting the detrimental effect of energy policy on the environment.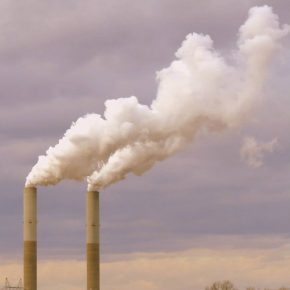 (Brent Moore, CC BY-NC)
Coal and Nuclear
According to Poland's President, Andrzej Duda the use of one's own natural resources, in Poland's case on coal and basing energy security on them is not in conflict with progress in climate protection. Coal and atomic power will still have their place. By 2030, it is estimated that coal will still account for 60 per cent of all energy (from 80 per cent currently) and estimates that by 2033 the first atomic power station will come online, replacing in a large part, brown coal. The bridging period will be taken up by gas and the government also seeks to renovate its domestic network distribution, as well as its international connections. Analyses forecast that by 2050, coal will account for 20-25 per cent of energy production.
Coal will be supplied from domestic supplies with a restructuring of the current mining industry. Import and export will have a supplementary character. Similarly with brown coal, which is to come from local sources and supplied to energy producers close to the centers of exploitation.
By 2033, the first tranche of 1-1.5GW of nuclear energy should have been activated. A further five are scheduled for 2043 between 6 and 9GW. These include smaller reactors of the HTR (High Temperature Reactor) and SMR (Small ModularReactor) types. Nuclear energy is seen as clean and zero emission one.
Oil and gas
Oil and gas are still to be imported, although other sources of energy are to be explored to reduce dependency on Russian supplies — Liquefied Natural Gas (LNG), Compressed Natural Gas (CNG) and hydrogen.
Development of the so called Northern Gateway, the gas link (Baltic Pipe) between Norway, Denmark and Poland will be crucial in diversifying the sources of energy supply (read more). The development of terminals and pipelines will be extended.
Energy Market
This should change in accordance with European trends towards further energy integration. Strengthening the consumer's position is important. The end product will be "marketization" of delivery and distribution systems. The domestic market should be tariff-free in this regard. Competition from other sources should be encouraged. Although the oil market is relatively stable, other sources of fuel are to be encouraged, namely electromobility, synthetic fuel, LNG, CNG and hydrogen.
Renewables
Poland commits to achieving a 21 per cent level of a renewable energy use. A vital component is wind energy and photovoltaics. Cluster and cooperative organisations are seen as a key to achieving the degree of locality that best exploits the renewable energy. The basic administrative unit for this policy is envisaged as the local county (poviats) or a group of five smaller communities formed into energy clusters and cooperatives. In transport the use of renewable energy should reach 10 per cent by 2020 and 14 per cent by 2030.
Efficiency and Emission
The European Union target for 2030 is 32.5 per cent and Poland hopes to achieve a 23 per cent energy saving level (based on 2007 forecasts). Insulation of houses, especially old ones, is a key feature of this efficiency drive, as well as dissuading individuals to stop burning noxious materials in their fireplaces or stoves, and promoting the use of electric vehicles in public transport. This should impact on Poland's long-standing urban smog problem.
The government estimates that total CO2/MWH emissions should not exceed 340kg CO2/MWH, that is a 30 per cent reduction, from all sources including the older technologies fired by coal. The potential for achieving over 30 per cent reduction (based on 1990) is realistic given the development of renewable sources and energy efficiency programs. The latter is estimated to increase by 3 per cent by 2030 (based on 2007 forecasts). Energy Minister Krzysztof Tchórzewski estimated the cost for the entire package at PLN400bn (EUR93.05bn).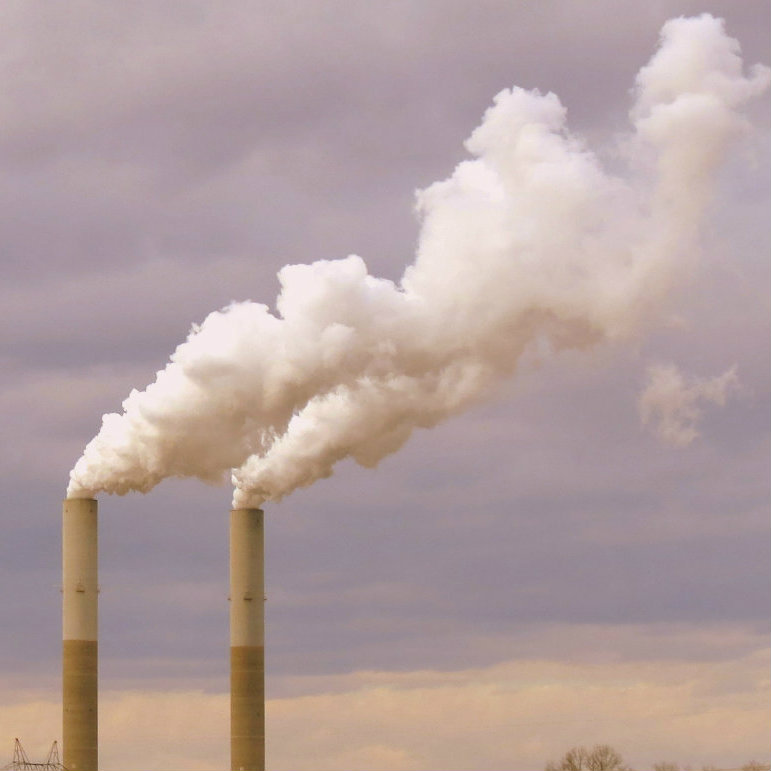 (Brent Moore, CC BY-NC)