Along with investment and domestic consumption, the real estate sector has been one of the three main drivers of the Russian economy. It is also a sector that has been hit particularly hard by the crisis.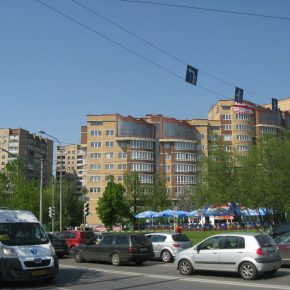 Moscow, Russia (vera, CC BY-SA)
Russia's real estate sector reached a 15-year low in 2017. However, an improved macroeconomic environment coupled with state-funded mortgage subsidies programs could bring a recovery of one of the key sectors of the Russian economy already in 2018.
Since the beginning of the Russian financial crisis in the second half of 2014, when the RUB collapsed and the Central Bank of Russia's (CBR) key interest rate skyrocketed, the real estate sector suffered a particularly hard hit. Between the years of 2014 and 2016, the sector was falling, on average, by 3.9 per cent a year. In 2017, the sector saw a 15-year low falling by an additional 4 per cent y/y, according to Rosstat.
However, this trend might soon be reversed. The price of oil, Russia's most important export commodity, has gone up, the RUB has become more or less stable, and the CBR has steadily been cutting its key interest rate. This has made financing, including mortgages, more available for a growing amount of Russian businesses and individuals.
Russia's central bank has been reacting to other leading macroeconomic indicators, primarily the inflation rate, which have been dropping at a rapid pace. The inflation rate in Russia today is at its lowest level in the modern history, a mere 2.5 per cent. The CBR has been cutting key interest rate concurrently with the decrease of inflation. The most recent cut was in December, when the CBR surprised with a 50bp cut in rates.
Sberbank's CEO, Russia's largest commercial bank, Herman Gref, recently made a prediction that the CBR will cut rates by a total of 2 per cent in 2018, which would result in a 5.75 per cent interest rate.
The rapid fall in the CBR interest rates has had a sizable effect on Russia's mortgage market. Many commercial banks in Russia now offer mortgages for less than 10 per cent per annum. This, in turn, revitalizes the sluggish real estate sector whose growth largely depends on the situation on the mortgage market.
Government intervenes
Although the average mortgage rates in Russia have been falling, the Russian government decided to make mortgages even more available through a special government-subsidy program.
A government decree issued on December 30, 2017, signed by Russia's Prime Minister Dmitry Medvedev, stipulates that families with a second or third child born between the years of 2018 and 2022 will be allowed to participate in the program. This will give young Russian families the opportunity to take mortgages at prices significantly below the market level, which currently fluctuates around 9.25 per cent per annum. In total, the Russian government has allocated around RUB600bn to this end.
Using the government subsidies, Russian families will be able to artificially lower their annual interest rate to 6 per cent. The rate will then be fixed at this level for the following 3-5 years (that will depend on the amount of children). After the initial period of 3-5 years, the interest rate will be recalculated according to the following formula: Russia's central bank key interest rate + 2 per cent, which would currently amount to 9,75 per cent per annum. However, as inflation is going down, Russia's central bank is likely to continue cutting its key interest rate.
The plan is to offer young families government-subsidized mortgages at below market prices for the period of three years, after which the average mortgage rate in Russia is expected to drop to around 6 per cent. Whether that happens or not will depend on the CBR's monetary policy and Russia's macroeconomic environment.
The government-subsidized mortgages for young Russian families will only be given out to those planning to finance apartments in new housing projects, a move designed to give a boost to the construction sector. According to the Agency for Housing Mortgage Lending, more than 600,000 families across Russia will be eligible to take advantage of the governmental initiative, which could in turn create a demand for 13 million square meters of housing. This will give a further impetus for the growth of the Russian mortgage market. According to the Russia's CB statistics, 813,400 mortgage loans worth RUB1.5 trillion were sold in the first 10 months of 2017, a 30 per cent y/y gain.
A driver of growth
Prior to the onset of the financial crisis in 2014, Russia's real estate market had been growing by 18 per cent annually and was one of the key drivers of the Russian economic growth. After 2014, the sector suffered a particularly hard hit, falling by almost 4 per cent a year, including last year.
However, an improved situation on the mortgage market, and the subsequent growing demand for new housing, has increased investment confidence among many Russian developers.
According to the Russian Ministry of Construction, Housing and Utilities, by 2025, Russian real estate market will produce around 120 million square meters of new housing spaces. For comparison, the current annual addition is around 70 million square meters.
The Russian Academy of Sciences has gone ever farther. In its recent publication titled "Structural and Investment Policy aimed at supporting Russia's Economic Growth", it stipulates that between the years of 2018 and 2035, the construction sector, including both industrial and residential, will grow by 4,2 per cent a year. The most rapid growth is expected between 2021 and 2025 – 5,1 per cent a year.
Whether this prediction actually materializes or not will depend on the overall state of Russia's macroeconomic environment, and particularly on the CBR's monetary policy. So far, everything seems to suggest that the CBR will keep cutting its key interest rate, which would have a positive effect on the mortgage market. In case all these conditions are met, Russia's real estate market could once again become one of the main drivers of economic growth in the country.
Filip Brokeš is an analyst and a journalist specializing in international relations.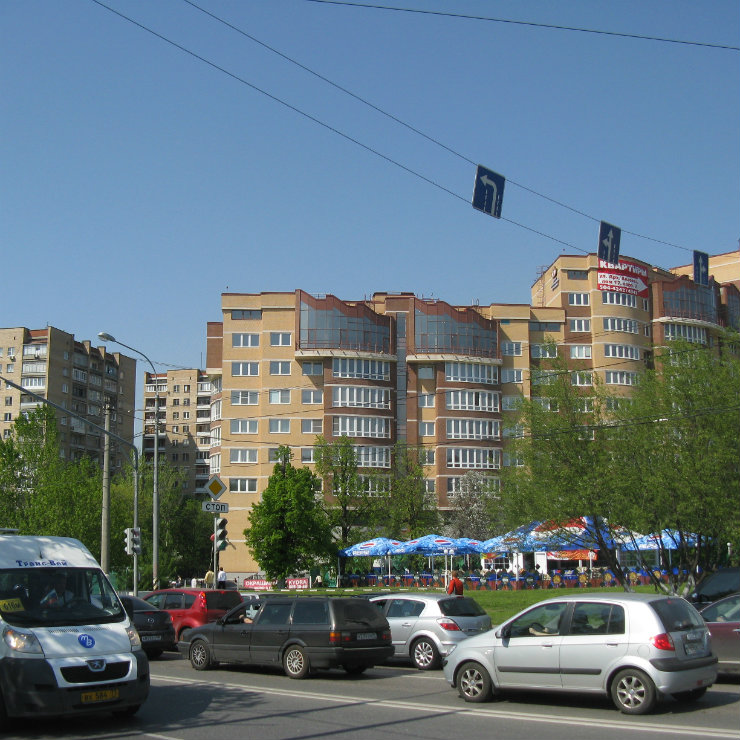 Moscow, Russia (vera, CC BY-SA)