Russian leading internet company is working on a driverless technology together with Hyunday and with the blessing of Russian government.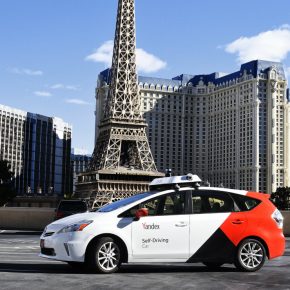 (Yandex, Public domain)
In March, Russia's leading internet company Yandex signed a deal on driverless technology development with Hyundai Mobis, a subsidiary of South Korean car manufacturer Hyundai. The so called "Russian Google", Yandex, has made a further step ahead in diversifying its already quite a broad business portfolio.
Like Chinese Baidu or American Google, the Russian Yandex initially focused solely on its search-engine-related business. However, following the footsteps of its more recognizable international peers, it has since expanded into a number of other sectors.
This recently concluded deal with the world's third largest car manufacturer could give Yandex a competitive edge in the sector it entered relatively recently — self-driving cars technology.
The deal is centered around developing software and hardware for autonomous cars. While Yandex will provide its expertise on machine learning and vision, as well as its previous experience with similar driverless projects, the Korean car manufacturer will supply hardware, such as cameras, sensors, or radars.
According to TechCrunch, the plan of the two industry leaders is "to create a self-driving platform that can be used by any car manufacturer or taxi fleet". The plan will cover both: a prototype, as well as parts of other car producers. Since Mobis is the main supplier of Hyundai, as well as Kia, vehicles manufactured by these two companies are likely going to be the first to test the product.
"This is our first partnership, and a clear validation of the intensive development of our self-driving platform. We have already performed thousands of rides in our autonomous taxi service fulfilled without a driver in the driver's seat," Dmitry Polishchuk, who heads up Yandex's self-driving car efforts, told TechCrunch. "We are excited to combine the experience of Hyundai Mobis in the automotive industry with Yandex's technological achievements. This should help us to accelerate the pace of self-driving tech development," he added. In terms of future partnerships, Yandex notes that the agreement is "not exclusive, and we are open to work with other partners."
According to Bloomberg https://www.bloomberg.com/news/articles/2019-03-19/hyundai-signs-deal-with-russia-s-yandex-for-autonomous-cars, Hyundai Motor Co. and Kia Motors Cor. plan to start selling autonomous vehicles in various cities from 2021 with a goal of launching fully autonomous vehicles by 2030.
Testing driverless cars 
In August 2018, Yandex signed an agreement with Tatarstan on development of driverless transportation. The deal stipulates that the tech giant creates a test zone for driverless vehicles in Innpolis, a special economic zone outside of Tatarstan's capital city of Kazan. A promo video on Yandex Taxi's YouTube page showed a three-seat hatchback maneuvering the streets of the so called "Russian Silicon Valley" in Innopolis.
According to Yandex the car allegedly made an 11-hour journey from Moscow to Kazan in June, during which Yandex said the co-pilot only had to intervene 1 per cent of the time.
The deal signed between Yandex and Tatarstan on the development of driverless transportation had already been preceded by a similar deal concluded between Yandex and the City of Moscow. However, according to Bne Intellinews, the agreement with Tatarstan allowed the circulation of driverless vehicles that will set precedents for other cities. The test route serves five passenger pick-up stops close to the main infrastructural objects in the city.
Outside of Russia, Yandex has been testing its self-driving car tech in places such as Tel Aviv, Israel, or Las Vegas, USA.
Yandex driverless taxi fleet
The Russian internet giant's expansion into driver-less technology is complementary to the company's other activities, such as maps and ride-sharing services. Yandex's online ride-sharing services launched back in 2011, Yandex.Taxi, is already available in 15 countries — Russia, Latvia, Lithuania, Moldova, Serbia, Uzbekistan, Finland, Estonia, Armenia, Belarus, Georgia, Kazakhstan, Israel, Kyrgyzstan, and the Ivory Coast.
Like Uber, Yandex is interested in self-driving technology as a way to expand its taxi fleet in the future.
Other activities
Yandex is the largest technology company not just in Russia, but all of Europe, and the largest search engine on the Russian-language internet (Runet). With a large presence in several countries of the former Soviet Union, Yandex is the fifth largest search engine in the world.
In April 2018, Yandex entered a joint venture with Russia's largest financial institution, the state-owned Sberbank (read more), to develop the already existing Yandex.Market platform. Combining the enormous technological capabilities of Yandex with the existing infrastructure and technological resources of Sberbank, the two Russian tech/financial giants hope to develop a leading business-to-consumer e-commerce ecosystem. The new business venture has been valued at RUB60bn (USD1bn), and both partners own equal stakes.
Russia is one of the last remaining markets where global internet commerce champions, such as the American Amazon, have not yet offered their services. The joint-venture between Yandex and Sberbank seems to be a carefully-crafted strategy to keep the global ecommerce champions at bay, and develop its own globally-competitive companies instead.
It seems that Yandex is striving to become the Russian Amazon, Google, and Uber at the same time.
Filip Brokeš is an analyst and a journalist specializing in international relations.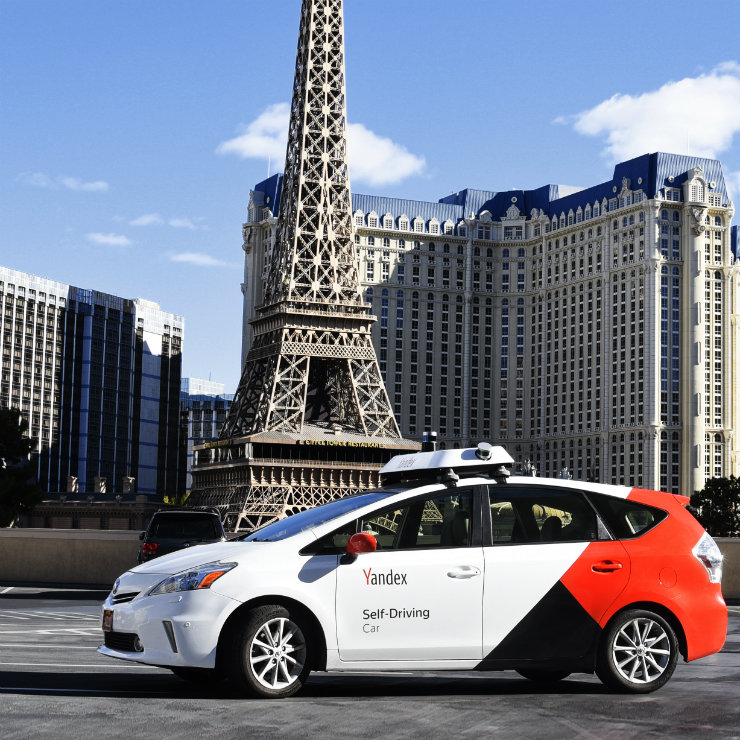 (Yandex, Public domain)