In anticipation of the return of more commercial airlines to the European sky, this air gap is filled by private and small business planes whose number of landings and departures with tourists and business travelers is expressed in several hundred per day at all airports across Europe.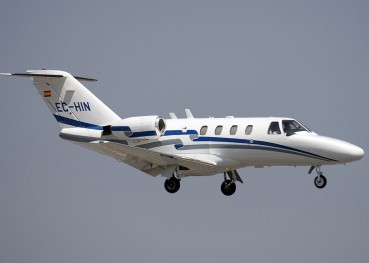 (Pedro Aragão, CC BY-SA 3.0)
Generally everybody thinks that business or small planes rented for transportation belong exclusively to the world of jet-sets, millionaires, rich athletes, and businessmen. Still, business planes are buzzing all over the European skies, and this year in their cabins they receive quite ordinary well-to-do tourists, families and friends who want to avoid the danger of close contact with the coronavirus in a large plane and therefore rent the little ones. August was a record-breaking month in Europe when flight demand finally exceeded pre-pandemic levels.
Moreover, the coronavirus, which has caused trouble to almost everyone involved in anything related to travel services, has brought new clients to business aviation. Demand is at remarkably high levels, and more and more often it is witnessed by some record numbers. In the summer, the sales departments of air taxi companies received up to 300 inquiries per day for summer destinations such as Croatia and Italy. The dominance of business travelers is smaller, and this year a significantly larger number of tourists are flying with such companies than usual.
Private planes safer than commercial ones
Everyone is thinking about epidemiological issues and the right answer is to rent a private jet. All indicators show that the current clientele has remained faithful to this service, but a significant percentage of passengers who used the services of small aircraft for the first time rapidly rises, and, which is significant, they are determined to do so in the future. Travelling privately, with family and friends is epidemiologically the simplest and most acceptable option. It also solves the problem of lack of regular or insufficiently frequent airlines or congested roads.
Even the Forbes magazine is surprised by this trend: "Despite stock markets again plunging due to the worldwide pandemic, the number of business jets on the used market have remained remarkably steady. According to private aircraft fleet statistic provider AMSTAT, roughly 9.8 per cent of the world fleet was for sale pre-virus. Today, that number has blipped up to just 10.3 per cent — effectively unchanged and still on the low end of used aircraft supply even in normal times."
This is in stunning contrast to the financial crisis of 2007-2008 when business aircraft owners stampeded for the exits. Before that, 10-12 per cent of the fleet was typically for sale at any given time. As the floor of financial markets fell out, it quickly ballooned to 18 per cent, meaning that nearly 1 in 5 of all the world's jets had a "for sale" sign. Not in this crisis, though. It started very early in the pandemic. My Sky, a Swiss business aviation data collection and analysis company, says private jet bookings in the middle of March were up 96 per cent from the same day last year. Business aviation employs 374,000 people in Europe (directly and indirectly) and generates EUR87bn in economic output annually. In 2019, 3,463 aircraft in Europe made business aviation economic output of EUR71bn, 2.1 per cent less than a year before. In 2020, however, the output might jump unprecedentedly.
There are many reasons to rent business aircraft, from a simpler organization of travel according to one's needs and schedule, through savings on travel time and avoiding changing planes. Private jets create a possibility to travel to more than one destination, give greater security and privacy during the trip, the possibility of direct arrival to smaller places that are poorly or not at all connected by regular airlines and savings on travel costs in cases where more people travel. Tourist reasons were the most dominant during this summer.
Rent-a-plane for everybody
It is wrong to consider this a travel style of rich and famous. Extremely wealthy people have their own planes that cannot are not in the same category as regular rent-a-plane in terms of value. Just as road taxi transport has its advantages over public transport and is used by both private and business users, so air taxi transport has its advantages over regular transport. Sometimes, using regular three-day travel lines, two days would be spent on transportation alone and using a business plane, passengers travel to a meeting on the same day and return home. The range of these aircraft is about 2500 kilometers, and it is possible to reach most of destinations in Europe and North Africa without stopping.
The access to this segment has increased in the past years thanks to an increase in availability, a change in perception and competitive prices worldwide. Private aviation serves entrepreneurs, small and medium business owners, thanks to much sounder management of time. The price of the service is calculated according to the total number of flight hours in the rotation ordered by the client, which includes the flight from the base to the destination, then the flight to passengers' desired destination, return flight if requested, and the return to base. Prices vary by season, and some of the variables can be airport costs, use of the VIP lounge, and so on. Most prices are between EUR1,800-2,200 per hour of flight, regardless of how many passengers are on the plane, and the planes usually have a capacity of six to ten seats.
Growing business
There are about 500 such operators in Europe. Business aviation makes up 8 per cent of the total air traffic in Europe. Some operators fly with only one aircraft, but mostly they have two, five or even a few dozen aircraft in the fleet. In most cases, air taxi companies in Europe have aircrafts with a capacity of up to ten seats. Compared to regular commercial aviation aircraft flying at altitudes of 10-11 km, business aircraft fly at altitudes of 13,000 to 13,500 meters, so they offer pleasant flights as turbulence at such altitudes are a very rare occurrence. The standard speed flight is up to 800 km/h.
Business aviation connects more than 1400 airports in Europe, out of which 900 are connected by business aviation operators only, while European-wide air carriers fly to some 500 airports on the continent, excluding Russia. Among a few cases where regional airports are connected with small commercial jets is Flybe (but it went bankrupt this year) and its major competitor on the British market, Glasgow-based Loganair.
Croatia features Trade Air, which added small airplanes to its Airbus fleet and connects smaller destinations in Croatia. In many European countries such airlines function primarily as charters, like Polish SprintAir and SkyTaxi, Hungarian Budapest Aircraft Service, or one of the many Czech air taxis. Czech Republic is the leader in Central and Southeast Europe (CSE), with EUR1,3bn revenues last year. Poland and Hungary, in comparison, had revenues of just over EUR500m.
The coronavirus pandemic, which brought so much trouble to the entire tourism and service sector and especially to the travel industry, has led to an increase in demand for business aircraft. This is partly because many scheduled airlines have been discontinued, while another key reason is the fear of travelling in large groups. The only things that have a strong impact on traffic are quarantines and restrictions at airports. If the second wave of pandemic will be less severe than the spring one, the future of business aviation is bright, due to epidemiological issues.
Travelling on a business airplane not only solves the issue of staying in a cabin with strangers, but the service from start to end allows way higher degree of (self) isolation and flexibility. No waiting for a flight at airports, no standing in lines for check-in or control, as passengers pass through a special aviation terminal and board the flight literally five minutes before the take-off.
Science fiction is becoming reality
Future for this industry seems bright and even futuristic. More than 160,000 small, remotely-piloted passenger aircraft will be in service in congested cities around the world by 2050, says the management consultancy Roland Berger. Roland Berger expects the 160,000 eVTOLs (electric vertical take-off and landing) to be spread equally across three defined market niches. The first group will be city taxis — on-demand point-to-point flights from any available landing pad or vertiport within a defined area. The aircraft serving this market are designed to carry up to two passengers and their light luggage between 15 and 50 kilometers. The next category will be airport shuttles — scheduled short-haul operations connecting landing pads with an aerodrome. These routes will be served by eVTOLS carrying up to four passengers and between 50 to 80kg of luggage. The third are inter-city flights, which are described as scheduled services connecting two conurbations that are not served by regular commercial airlines. Aircraft serving this niche will carry over four passengers on distances of up to 250km. Between January and June, more than USD900m was invested in start-up companies, nine times as much as in all of 2019. This reflects a maturing of the players in the industry and is an expression of the continued trust of the investors.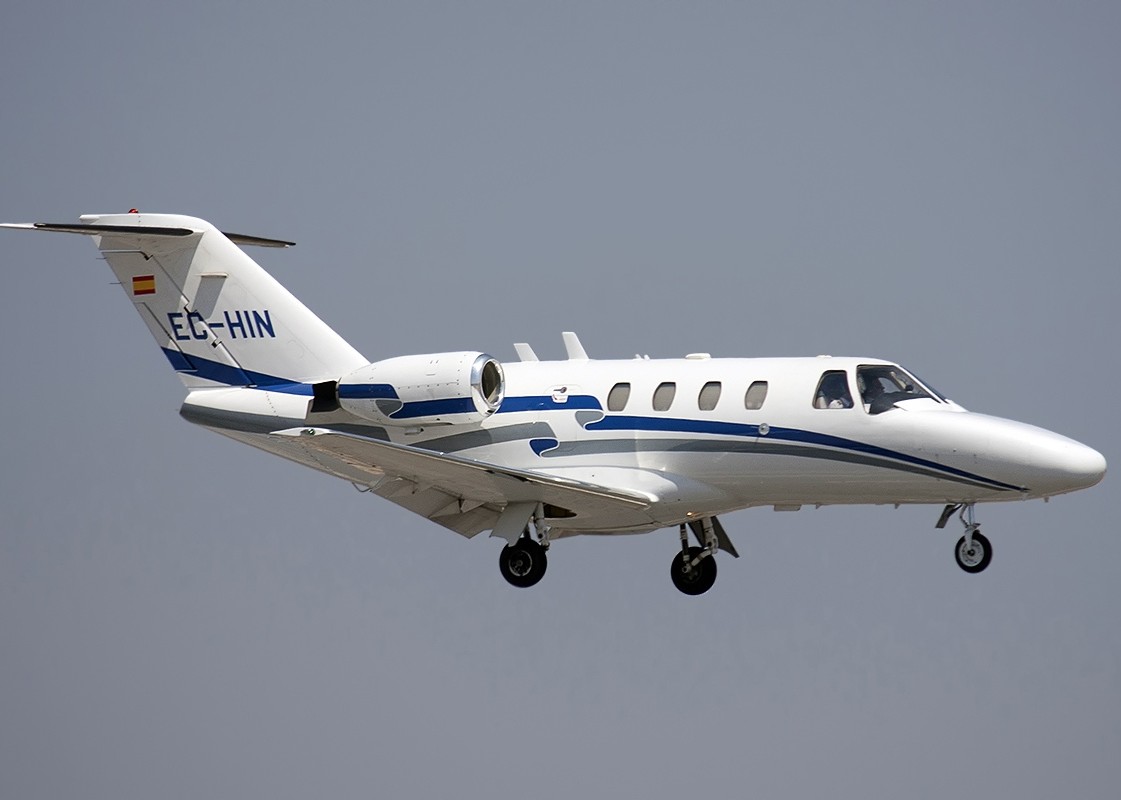 (Pedro Aragão, CC BY-SA 3.0)