American-Japanese company Westinghouse will build fuel element producing facilities for Ukraine's nuclear powers plants as the country lowers the services of Russian company Rosatom, Ukraine's Minister of Energy and Coal Industry Ihor Nasalik said.
The used nuclear fuel (Petr Pavlicek /IAEA, CC BY-SA)
"As regards fuel rods, Westinghouse not only expands its work, but is ready to start constructing the fuel element plant (in Ukraine)," the minister said.
For decades all 15 of Ukraine's Russian-style reactors used 100 per cent Russian-made fuel, but now Westinghouse fuel assemblies are in three of them and next year, it could reportedly be six, and the country's energy officials have said they want Westinghouse's share to be 30 per cent.
"The Ukraine-EU Energy Bridge project was presented – the Khmelnytsky Nuclear Power Plant with its 3rd and 4th units completed," the minister added.
Western fuel has nudged the monopoly of TVEL, the nuclear fuel fabrication arm of Russia's state-owned nuclear company Rosatom, which is the culmination of more than a decade of diplomacy and a few commercial setbacks.
The US Department of Energy helped open the door for Westinghouse in Ukraine to pilot a new type of fuel for the company starting in 2005 — specifically designed for Russian reactors.
Cranberry-based Westinghouse first tested fuel for a Russian reactor in Czech Republic in 2000 but the trial ran into technical issues. In 2009, TVEL regained the country's nuclear fuel business.
In March 2014, Russia annexed Crimea. Nine months later, Westinghouse had a new five-year contract to supply fuel to Energoatom.
"With the geopolitical developments, Westinghouse certainly saw an opportunity for it to make a comeback," said Anna Bryndza, senior vice president for policy at Georgia-based Ux Consulting Co.
It hasn't hurt that the European Union adopted a policy in 2014 that prioritizes nuclear fuel diversity within its member states. There are five countries that rely on Russian fuel, four of them for 100 per cent of their nuclear generation. Last year, the EU gave a Westinghouse-led group a USD2.3m grant to be put towards licensing its fuel for Russian reactors.
Over the past month, Ukraine's coal and energy minister Ihor Nasalyk has twice announced that Westinghouse is ready to build a nuclear fuel factory in Ukraine.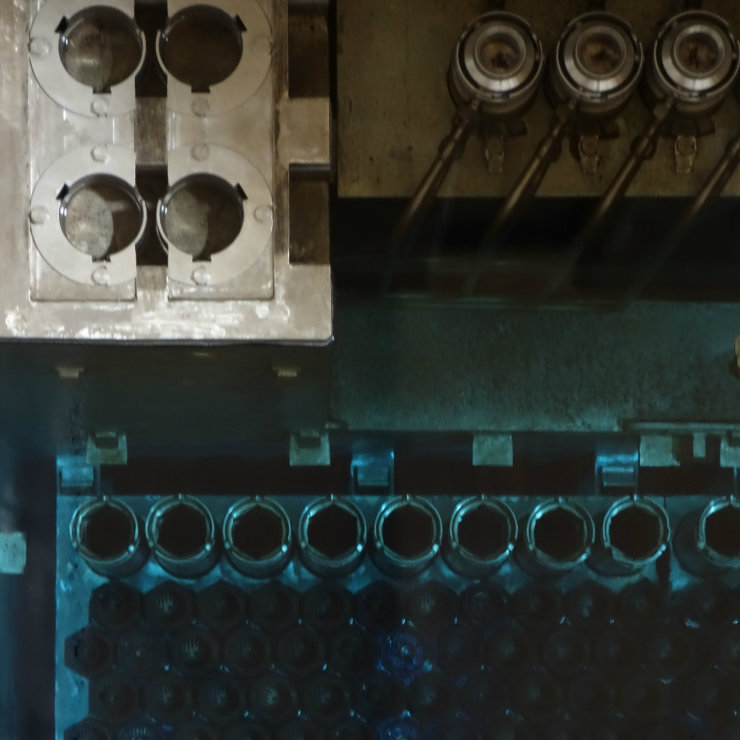 The used nuclear fuel (Petr Pavlicek /IAEA, CC BY-SA)