Poland's new Windfarms Act has been attacked by industry players who say it slams the brakes on Poland's burgeoning wind power industry.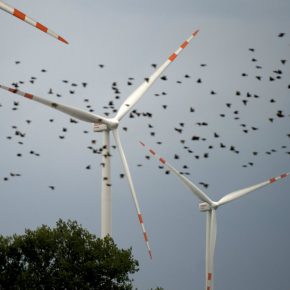 Lake Ostrowo, Poland (The Danish Wind Industry Association, CC BY-NC)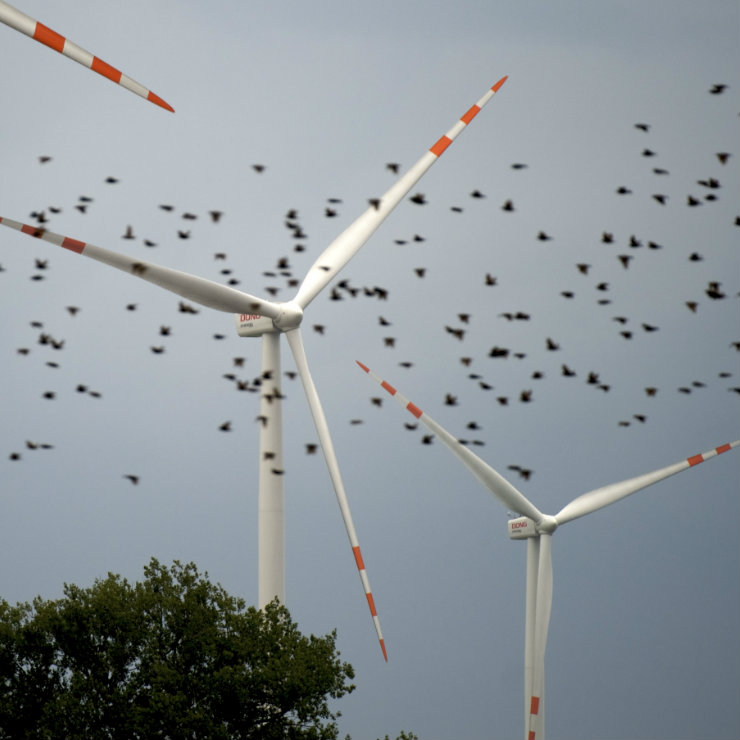 Lake Ostrowo, Poland (The Danish Wind Industry Association, CC BY-NC)
Officials argue it will rebalance the country's energy mix while also strengthening the domestic coal and co-generation industries.
A chill wind
Under EU rules, Poland is committed to derive 19 per cent of its electricity consumption from renewable sources by 2020, according to Aleksander Śniegocki, an energy market and climate expert from the WiseEuropa think tank in Warsaw. The currently figure is about 13 per cent, Moody's estimates, and of that onshore wind accounted for 47 per cent in 2015, with installed capacity of 5.5 GW.
Transmission system operator PSE had estimated that up to 9 GW of onshore wind could be connected to the grid by 2020, but this now looks fanciful, with many investments now on hold.
A controversial law
The law in effect raises taxes on existing and planned wind farms and stipulates that wind turbines need to be deployed at least 10 times the tip height away from residential areas, approximately a distance of 2km.
The Polish Wind Energy Association says this would exclude 99 per cent of the country's territory from wind development.
Government seeks stable sources
According to the new provisions, only those projects that "can ensure stable and foreseeable energy production deserve special support, while the role of technologies more dependent on weather conditions must be significantly reduced in the Polish renewable energy sources market."
The government has also reiterated its commitment to coal and the new law favors fossil fuels where most production is concentrated in state-controlled vertically integrated utility groups that can use coal, lignite and bio-mass in the same burners.
"The promotion of coal does not preclude renewables," said Wojciech Jakóbik, editor-in-chief of BiznesAlert.eu. "Under the new energy cluster scheme energy sources mutually cooperate with each other symbiotically, stabilizing energy production from renewables such as wind," he said. "The previous law promoted only renewables and questioned the viability of energy production from other sources, which made Poland more dependent on renewables production from other countries, for example Germany. The government does not want to buy power from foreign investors, but produce its own," Jakóbik said.
One source told CE Financial Observer that the Polish government is also basing its decision on developments in on-shore wind in Germany, with periodic overproduction.
Moreover, wind power is perceived as foreign technology, Śniegocki says. "It also decreases the economic viability of coal, which is a priority for Polish energy policy," he says.
"The government expects severe problems with security of supply due to a capacity gap in the coming years –wind power is seen as aggravating the missing money problem while not offering stable electricity supply," Śniegocki says.
"In this context, biomass is seen as an attractive alternative: it can provide stable supply; it can be co-fired with coal in the existing plants," Śniegocki adds.
The Energy Ministry, he says, wants energy companies to invest in new coal-fired power plants. "Co-firing is an easy way to support them without challenging the role of coal on the energy market. The government wants to achieve the EU target at lowest cost and doesn't really care about sustainability," he says.
Poland is ranked fifth in the EU in production of primary energy from solid biomass and about 47 per cent of its land area (14 million hectares) consists of arable and agricultural lands. Added to this, biomass technologies and supply sources are relatively mature and investment costs are lower than for other renewable energy technologies, Śniegocki says.
Industry warnings
Rating agency Moody's said recently that the new law will hinder growth in renewable energy and endanger the country's ability to reach its binding EU target by 2020. "Poland's new law will likely curb investments in the renewable energy sector," Joanna Fic, vice president at Moody's, said in a statement.
Utility Energa has already said it will recognize PLN247m (EUR56.5m) in impairment losses on its existing and future pipeline wind projects as a result of the new wind farm law.
"There is a targeted campaign by the government to halt onshore wind development in Poland by tying the industry up in red tape and imposing punitive measures that will deter future investment," said Oliver Joy, spokesman for WindEurope. "We would like to see the European Commission scrutinize this new law on turbine siting very closely," he added.
"It makes no economic sense to penalize onshore wind deployment, while onshore wind is the cheapest new form of power generation in many parts of Europe today," he continued. "The new law could send investors running for the hills and the Polish economy could suffer as a result," he says.
The wind industry in Poland supports 8,000 jobs and brings in PLN600m (about EUR135m) each year in tax revenue, according to Joy.
Commercial disappointment and political games?
Some in the industry point to domestic party politics as a driving force behind the new act. "There is a strong conviction among the ruling party activists and leaders that wind and PV projects bring advantages to their political opponents from the rural areas – namely to PSL (Polish Peoples' Party)," says Wojciech Cetnarski, the CEO of Wento, an investment company created by private equity fund Enterprise Investors investing in wind farms in CEE. "Therefore Law and Justice (PiS) is strongly motivated to do whatever they can to stop further development of the wind farms, stop potential development of the PV plants and possibly, reduce the profitability of the existing wind farms," he says.
Cetnarski notes that conventional energy generation sector (coal and lignite), which supplies 90 per cent of Poland's electricity, is state-owned, while and solar generation assets are 80-90 per cent owned by private, international and domestic, investors.
Half of the Polish wind farm industry is owned by foreign investors, while 65 per cent of installed turbines were built by Vestas of Denmark, General Electric of the US and Gamesa of Spain.
"Obviously, the existence of these technologies in the energy mix is disruptive from the point of view of the incumbents. It is ease to blame the wind sector for their internal problems resulting from low wholesale prices of electricity," Cetnarski says.
Cetnarski, however, believes the government has recognized the problem and is planning another update starting in September.