Europe is increasingly aware of Chinese economic and financial power, and the Chinese authorities are already preparing a leap in innovation and technology.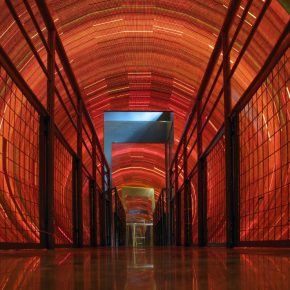 Sichuan Science and Technology Museum, China (Philip Roeland, CC BY-NC-ND)
Exactly two years ago, in May 2015, following more than two years of work by nearly 200 experts, the Chinese authorities adopted a 10-year strategy called 'Made in China 2025'. It envisages putting the country in pole position in the field of technology. In a sense, it is an equivalent of the German Industry 4.0 strategy, but it is slightly more spread out as it is not restricted to just a new industrial policy.
New industrial revolution
It has been two years since the project was implemented. It is therefore worth looking more closely at how it is being introduced, as it can affect not only the Chinese, but also our reality.
According to the name, the main goal of this strategy is a change of priorities: instead of "assembled in China" the new focus is on "built in China", all based on its own patents, inventions and ideas, and not just those imported from abroad and skilfully adapted. This is why the new Industrial Innovation Centers are being set up (by 2020 there will be 15 of them, and as many as 40 by 2025).
The strategy also envisions an increase in the share of domestic components in production to 40 per cent by 2020 and up to as much as 70 per cent by 2025. In other words, all those who promote innovation and can come up with new solutions or patents will be promoted and assisted. At the same time, property rights regulations are going to be tightened, without making exceptions for small and medium-sized enterprises, which so far have too often copied ideas originated elsewhere, mainly abroad. The whole system is going to be not only modern, but will also be governed by rules and regulations that are in force around the world, which after decades of practicing the opposite will not be easy to implement.
The strategy puts a lot of emphasis on domestic production and, while the topic of transnational corporations and their role in China is relegated to the second row, even though they have been an important vehicle for innovation in this country. For the time being, the Chinese clearly wish to apply preferential treatment to their own kind, whilst the relationships with the outside world are not given much room in the official documents and seem to be somewhat pushed aside. Many experts, e.g. Scott Kennedy, deputy director of the China Research Centre at the prestigious American Centre for Strategic and International Studies, see the main weakness of this strategy precisely at this point but highlight its significance and importance to China and the world in general.
In March the EU Chamber of Commerce expressed its concern that the new Chinese strategy will give a handicap to its own producers, while foreigners will be cut down, e.g. by placing market restriction. The Chamber reviewed the project critically: "the 2025 project is in fact a large-scale substitution plan aimed at nationalizing key industries, or at least severely restricting them to foreign business."
Chinese authorities do not look up to others and do not care about criticism. Chinese Prime Minister, Li Keqiang, said in February that as many as 20 departments are currently working in support of the strategy within the State Council. The State Council is a body which performs the role of government in the Chinese system. It cannot be ruled out that soon – perhaps following the 19th Communist Party of China (CPC) Congress planned for November – as Chinese custom dictates, a small group will be formed, composed of high-ranking politicians and eminent experts to deal exclusively with this issue. All the more so that in March, in the last annual state report, Prime Minister Li spoke of this strategy as comparable to a new industrial revolution.
Ambitious plans, first successes
What will this strategy cover? The are no big secrets here. Areas of particular interest are openly listed and involve ten priority areas:
highly advanced information technology;
industrial robots and their computerized support;
cosmonautics and aeronautics;
modern rail transport;
marine equipment, technological sea ships and high technology applicable in maritime economy;
vehicles based on alternative sources of energy and energy saving vehicles;
new technologies in agriculture;
power engineering;
rare earths and new materials;
bio-production and medicine.
In February, State Council experts drew up and added 11 detailed guidelines, starting with the first, the most important, but also the most difficult to implement – the transition from quantity to quality. The other focus on constant improvement of standards, production corresponding to the needs of the market, the transition from traditional industry to technology saturated industry (and specifically, the development of big data, the Internet, 3D technology and even artificial intelligence).
Adequate legal provisions were also adopted ensuring the financing for the new investments and for the implementation of ambitious plans. According to an in-depth analysis conducted by the Mizuho Bank, this is done by the creation of special government funds, tax relief and facilitation of the cooperation of large state conglomerates with the private sector and SMEs. Additionally, enormous resources have been devoted to specialist training and human resources development (including special scholarships and placements at the best universities and research and industrial centers around the world). Poland is already experiencing this too, because Chinese students seem to be literally everywhere now.
As can be seen, it is all about innovation in the entire economy, not just in a few selected areas. This entails not only looking for new technologies through mergers and acquisitions abroad (including in Europe), but above all, changing the methods of teaching as well as increasing expenditure on research and development. The latter – as the statistics show – is clearly taking place. According to Chinese data, funds allocated to these areas (R&D) have increased from 1 per cent of GDP in 2005 to almost 3 per cent of GDP now, and they are constantly growing (international figures speak of expenditure in the region of 2.1-2.2 per cent of GDP, which is still indicative of a high rate of growth).
What can China boast of so far? Facts speak of strong progress. According to data from the ministry of industry and information technology in 2016 the country produced 72,400 industrial robots – 43.3 per cent more than in the previous year. Huawei's global expansion is highly valued in international markets. 139 million smartphones sold abroad last year gave the company a 9.5 per cent share in the global production in this field. According to data from the Manila-based Asian Development Bank, Chinese exports of high technology goods rose from 9.4 per cent in 2000 to 43.7 per cent in 2014 and 48.5 per cent in 2015. In the past year, the Chinese media repeatedly emphasized that Chinese mass-market technology products have beaten competitors from Japan and South Korea.
In 2015, China was able to generate as much as 90 per cent of mobile phone, 80 per cent of computer and 60 per cent of TV global output. Yet, in the opinion of professionals, not all of them met global requirements. Chinese authorities are well aware of this fact. That is why they came up with a new strategy.
There is already a lot to be proud about, and the real expansion – if you believe Chinese claims – is only about to come. According to the above-mentioned Mizuho bank report, after 2010 the annual rate of growth in high technology industry amounted to 15.8 per cent, while PM Li Keqiang, who exercises special supervision over the Made in China 2025 strategy, hints that an even greater acceleration is to be expected.
Lots of willingness, few engineers
According to a special study of the subject published last November by Mercatur, a highly regarded German think tank specializing in Chinese affairs, the Made in China 2025 strategy will have a profound impact on China's domestic and international markets. Both German and other professionals expect that under this strategy China will at least develop isolated centers capable of competing in particular sectors with global leaders. The only question (to which no one knows the answer for the time being) is how far and how broadly they will progress in their quest. Will they limit themselves to the selected centers, as the current strategy assumes, or will they opt for deep modernization and innovation across the economy? This is not yet clear.
Formally, the strategy speaks of the entire manufacturing industry, and therefore also of the more traditional industry, not just high-tech. However, the current implementation and particular regulations suggest something more like pilot projects in carefully selected areas (the first 50 were already launched in 2015; in total 156 high technology zones had been opened by the end of 2016), which in all likelihood will be expanded later on.
This narrowing of perspective partly results from the biggest barrier that the Chinese authorities are facing in implementing their strategy, namely the lack of a sufficient number of professionals,  technicians and engineers, who would not only be experienced, but also open to experiential practices and capable of undertaking new tasks and challenges. Hence such a high pressure and huge resources spent on training, internships and the development of human capital. Ambitions and plans are in place, the road map is drawn, but people are still missing.
China is preparing another challenge for the world and it is good to know about it and even better to be well prepared for this eventuality. One has to concede that Mercatur analysts are right when they write: "This strategy will dramatically increase the global competitiveness of key Chinese companies which are selectively targeting the most critical domains of the industrial future." We have to be ready for that too.
Bogdan Góralczyk is aProfessor at the University of Warsaw, political scientist and diplomat, expert on Asia.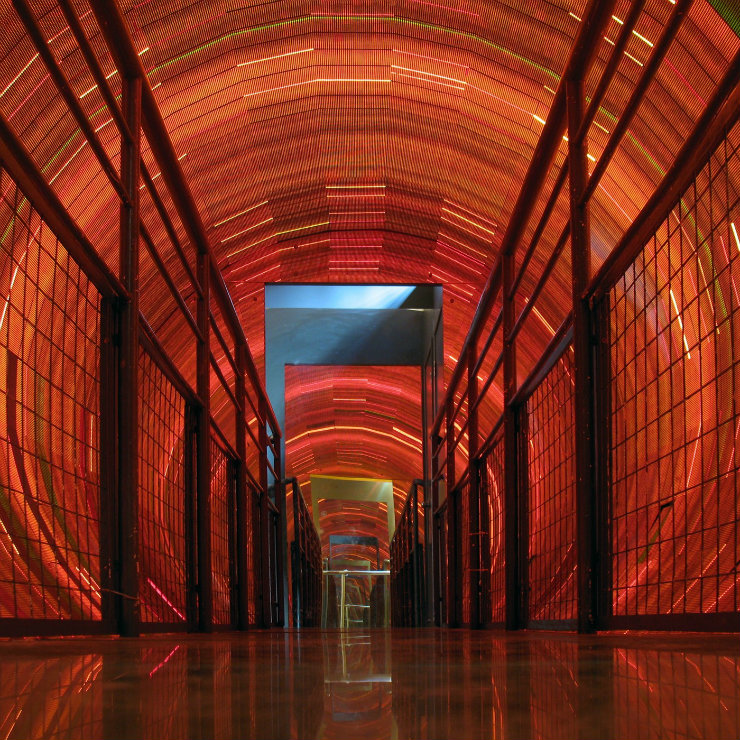 Sichuan Science and Technology Museum, China (Philip Roeland, CC BY-NC-ND)