Three British waste disposal companies have been under investigation by the UK's Environment Agency (EA) for sending 1,000 tons of falsely labelled recyclable waste to Poland and there are likely many more cases to come.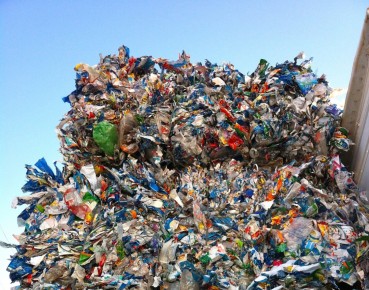 (JMacPherson, CC BY 2.0)
After China called a halt in 2018, Poland soon became the sixth largest recipient of UK waste in the world and the second largest inside the EU, behind the Netherlands. The UK annually sends to Poland 12,000 tons of recyclable plastic. Since 2002, the amount of UK waste sent to Poland has increased sixfold. The Daily Telegraph estimates that the UK sends approximately 12,000 tons of recyclable plastic to Poland every year.
Last April, police from Krakow, Katowice and Czestochowa (southern Poland) arrested 15 people associated with what the local press called the "waste mafia." Investigators said they had evidence they had illegally stored dangerous waste in inactive mines or near housing estates. Investigators revealed 2,452 tons of illegally stored waste, the disposal cost of which they said could amount to almost PLN8m (EUR1.9m).
The new "narcotics"
The EA chief, Sir James Bevan has warned that waste crime is becoming "the new narcotics," costing Britain GBP1bn (EUR1.1bn) a year.
In September 2019, the British waste management firm, Biffa, was fined GBP350,000 by UK courts for trying to ship household rubbish to China labelled as waste-paper fit for recycling but which included sanitary towels, nappies, wet wipes and condoms. Now some of it goes to Poland.
In 2018, an independent review commissioned by the British Home Office found that those involved in the trade are often also engaged in other serious criminal activity, including fraud and modern slavery.
The UK relies on exports to deal with its waste. Trade data shows that 356,233 tons of plastic waste was sent for recycling from the UK to developing countries in 2018. UK exporters make their money by charging retailers and manufacturers a fluctuating tonnage rate for plastic waste recovery notes, called Perns, which they can then show to the government to prove they are contributing to recycling. But only 9 per cent of the world's plastic ends up being recycled, National Geographic reported in 2017.
In 2017, China received 25 per cent of the UK's plastic waste exports, followed by Malaysia, Poland and Turkey, which took 11 per cent each, according to data from the UK's public spending watchdog, the National Audit Office (NAO). But by the Q1'18, after the first waste restrictions came into force, China took only 3 per cent of the UK's plastic waste and plastics were exported to Malaysia (17 per cent), Turkey (16 per cent), Poland (12 per cent), Indonesia (11 per cent) and the Netherlands (9 per cent).
Rich against poor
In January 2018, China introduced an import ban on 24 types of solid waste and as a result other countries were targeted by shippers of illegal waste. Malaysia, Vietnam, Thailand, Indonesia, Taiwan, South Korea, Turkey, India and Poland took up the slack.
Campaigners such as Greenpeace have accused Western countries of exploiting poorer ones that tend to have inadequate regulatory frameworks. Western companies are prepared to pay to dispose of trash and companies in poorer nations accept the contracts. China had for years been the largest dumping ground for plastics, receiving 600,000 tons of imported plastic waste a month at its height in 2016. Until its ban, China imported 45 per cent of the waste the world produced; in 2016 alone that figure was seven million tons. China's "green fence" has changed the dynamics of the global market and that's the biggest difficulty affecting the UK.
The new law
The UK's exports of plastic waste to developing countries will be banned or restricted under a new law. The revised Environment Bill also rules that firms producing packaging must take more responsibility for products and materials they put on the market.
A new "independent" environmental watchdog will replace the over-seeing power of the EU and hold ministers to account for their policies after Brexit. A new taskforce dedicated to tackling serious and organized waste crime, such as dumping hazardous materials on private land and falsely labelling waste so it can be exported abroad to unsuspecting countries, was launched on January 2020. The Joint Unit for Waste Crime (JUWC) will for the first time bring together law enforcement agencies, environmental regulators, HMRC and the National Crime Agency in combating waste crime. "The illegal export of waste is a crime and we will not hesitate to take action against those responsible with offenders facing either a two-year jail term and an unlimited fine," an EA spokesperson said.
"We are working with the Polish authorities to investigate the circumstances around these particular exports and will take appropriate action to hold those responsible for the exports to account, should there be any evidence of wrong-doing, and ensure any illegally exported waste is repatriated to the UK," the spokesperson said.
Between the financial years 2015 and 2019, the EA successfully prosecuted seven companies and 15 individuals for waste export offences. The spokesperson said the EA's main focus is on disrupting potential illegal shipments through upstream intervention at waste sites to prevent it being exported in the first place.
But the EA has suffered severe budget cuts in recent years, and has struggled to maintain inspections. In 2016-17, it had a target to carry out 346 visits to recyclers and exporters, but only managed 124, according to the National Audit Office report. In 2019, the agency's team stopped illegal waste activity at 912 sites — 12 per cent more than the previous year. As a result of prosecutions taken by the EA, businesses and individuals were fined almost GBP2.8m for environmental offences in 2018.
"The war against waste crime just took a giant step forward," Toby Willison, Chair of the JUWC Board, said. Since 2015, six legislative changes have been made to enable the EA to take tougher action against waste criminals. This includes the EA having the power to restrict access to problem waste sites by locking gates and barring access. EA waste crime budgets have also risen by GBP60m for 2014-22.
Poland at risk
Poland's Deputy Minister of the Environment, Slawomir Mazurek, promised in 2019 that the government would come down hard on illegal incineration of imported plastic waste. In 2018, the Polish government adopted two pieces of legislation meant to contain the so-called "junk mafia" thought to be behind the intentional fires. "Poland's 10 energy-from-waste plants," he said, "can handle domestic waste and imports from the Czech Republic, Italy and the UK."
But market forces play their part. The lack of a minimum price for recyclable plastic waste is key to the problem. Many consider sending material to certified recycling centers too expensive, thus choose to burn the material illegally. A large portion of this is plastics.
The EU wants all member countries to recycle 50 per cent of municipal waste by 2020. While Poland has made some progress towards this goal, there are fears it may not reach it. Poland recycled 33.8 per cent of municipal waste in 2017, compared to the average of 46.4 per cent across the bloc, according to Eurostat. In late 2018, the European Commission said Poland was one of 14 EU countries at risk of not meeting the 2020 recycling targets and Poland's Supreme Audit Office said last year that almost all the localities it controlled were unlikely to meet the 2020 target.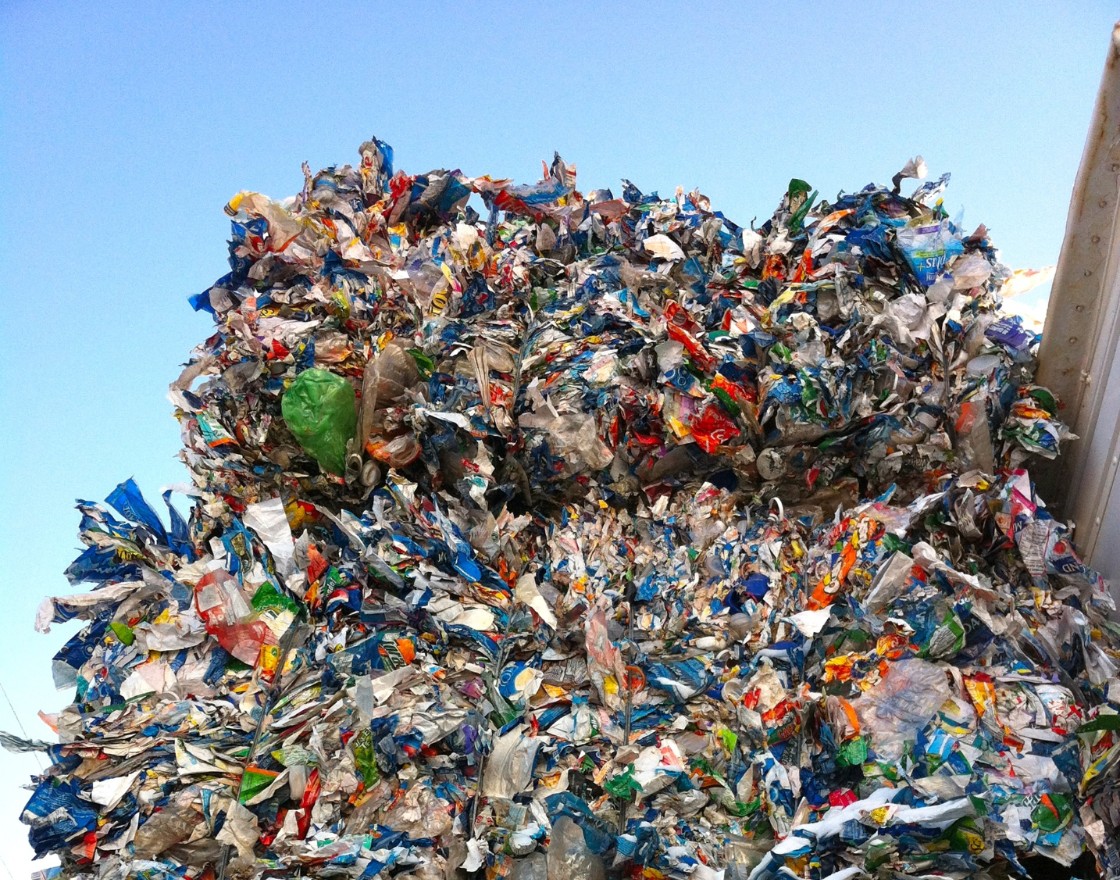 (JMacPherson, CC BY 2.0)