The total value of planned M&A transactions may reach more than EUR1.6bn. In 2017, global value of M&A transactions was USD3.5 trillion, 167 times higher than all companies on the Zagreb Stock Exchange.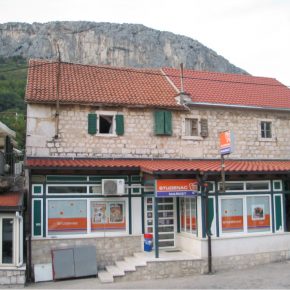 Studenac grocery store, Klis, Croatia (Андрей Романенко, CC BY-SA)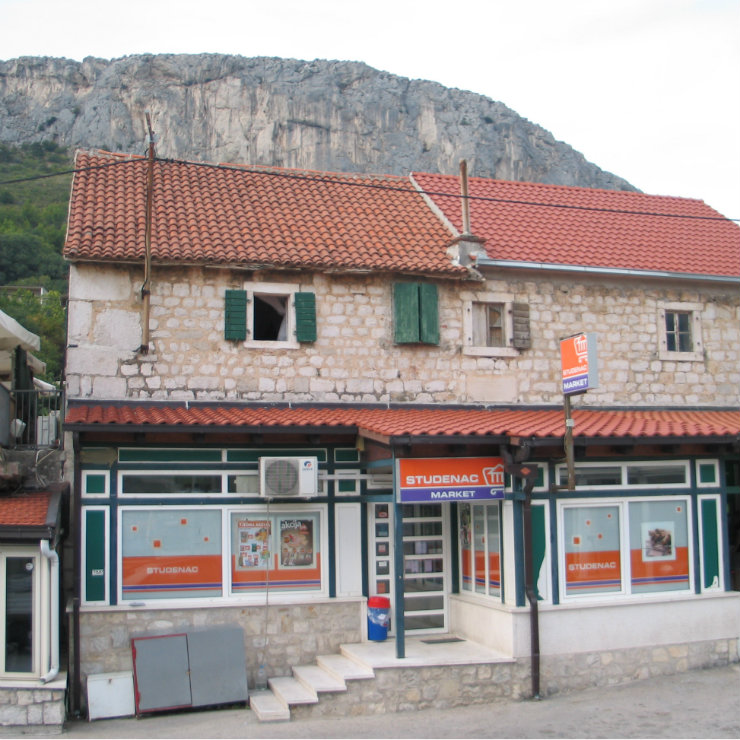 Studenac grocery store, Klis, Croatia (Андрей Романенко, CC BY-SA)
According to a survey conducted by a consultant company Caper largest amount of M&A transactions excludes the public sector, and consultancy business does not believe in the privatization projects. The survey included 130 leading Croatian companies, which had revenues of EUR9.8bn in 2017, and employed more than 53 thousand people. Caper is the only Croatian member of the M&A International.
In 2017. global value of M&A transactions was USD3.5 trillion, 167 times higher than all companies on the Zagreb Stock Exchange. A lot of cheap money in the global financial system has spurred the biggest rise of mega mergers and takeovers since the world financial crisis in 2008, with their value getting higher every year. Among the most important drivers of M&A transactions are disruptive technological innovations, which seriously undermine business of market leaders with traditional business models.
In Croatia optimism is vivid and many businessmen are expecting interesting times on the M&A scene. More than 60 per cent of the surveyed companies want to participate in M&A transactions, over 60 of them, worth more EUR1.6bn, are expected. More than half of these transactions are related to the sectors of technology, media and telecommunications (TMT), food and beverages, construction and engineering. The most important cross-border markets for acquisitions are Austria, Poland and Germany. General optimism prevails, economic expectations are positive, and capital availability is above average.
Caper has covered all industries except banking. 44 per cent of respondents rated the economic situation as positive and 14 per cent as negative, with an average rating of 1 to 5 being 3.4. Among the company's strategic priorities, M&As and strategic partnerships are the least important, and the most important are reduction of costs, innovation and organic growth. Despite the fact that only 13 per cent of companies have plans for acquisitions in the future, a total of 47 acquisitions worth over EUR850m are planned.
Almost half of these transactions will take place on the territory of Croatia and the former Yugoslavia, and the main reason will be consolidation and strengthening the market share. Respondents who will not take over other companies believe that existing evaluations are unrealistic, or they do not see appropriate opportunities. They think their targets are overpriced. As for the companies that will invest, as many as 19 per cent of the respondents think about selling their businesses. Caper expects 15 disinvestments worth more than EUR750m.
When asked whether the company is considering the possibility of selling the business, 19 per cent of respondents answered yes and probably, 65 per cent gave a negative response, and the rest abstained. The main reason for possible sales is a lack of market for companies' offers.
51 per cent of the respondents plan to participate in the acquisition, while 33 per cent said they did not plan for acquisitions, and the rest abstained. One or two acquisitions are planned by 22 per cent of the companies surveyed. As the estimated amount of potential market purchases, the research has received a maximum of EUR20m per acquisition in 66 per cent of possible takeovers. A further 10 per cent of acquisitions would be a EUR50m transaction, and a quarter of companies planning to participate in the takeovers declined to answer, as they are unable to estimate the value of transactions.
Among the Croatian companies interested in M&A transactions are:
Valamar, the hotel chain;
AD Plastik, the largest Croatian manufacturer of plastic components for automotive industry;
Orbico Group, the leading distributor of globally known brands ranging from beauty care products through food and non-food products, technical and electrical appliances to pharmaceuticals, toys, textile, cigarettes as well as motor oil products;
Atlantic Group, the production, development, sales and distribution of consumer goods company with multinational character.
But there are dozens other mid-range companies interested in M&A, mostly focusing on the region of South-Eastern Europe, Austria and Poland. Among the leading foreign companies engaged in M&As in Croatia is Enterprise Investors, which manages one of the largest private equity funds in Poland and the CSE. Recently, they have bought the second largest retail chain in Dalmatia and eight biggest in Croatia, Studenac, the sport gear chain Intersport (bought from Ivica Todorić), mineral water producer (as well as the Slovenian counterpart Radenska) and the bakery company Pan Pek. With companies in its portfolio, the Enterprise Investors have invested in Croatia EUR160m, and they have established a fund worth EUR500m for further M&As in the Adriatic region. The retail market in Croatia has experienced healthy growth in recent years based on the increase in purchasing power and a significant increase in the number of tourists.
Vedran Obućina is an analyst and a journalist specializing in the Croatian and Middle East domestic and foreign affairs. He is the Secretary of the Society for Mediterranean Studies at the University of Rijeka and a Foreign Affairs Analyst at The Atlantic Post.