The takeover of a construction company, Energoprojekt, may very well determine the overall state of Serbian financial market, already severely damaged by defaulting of several banks.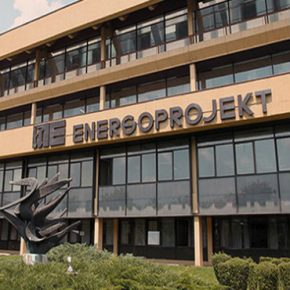 (Energoprojekt Holding, Public domain)
Reports in Serbian media have stated that a Belgrade based company named "Napred" (Serbian for "forward), owned by a businessman named Dobroslav Bojovic, had acquired the majority of shares of Energoprojekt, a giant of Serbian construction industry. Bojovic has publically thanked the shareholders for selling their stock, but also lauded those who kept their shares for "showing faith in Energoprojekt system". The company has traditionally been the largest construction corporation in former Yugoslavia and Serbia, operating in numerous countries on five different continents. Its current assets are estimated at EUR140m, with real estate in Belgrade, Moscow and London, a share in Belgrade Hyatt hotel and claims of EUR9m for completed projects.
The current acquisition of Energoprojekt would not have required too much thought and analytical attention, had it not been for numerous regulatory problems concerning securities trade in Serbia that surfaced during the process.
What has actually happened?
Dobroslav Bojovic entered the waters of private entrepreneurship in the late 1980's. He bought his first shares of Energoprojekt in 2006. He previously bought another construction giant, Napred, first buying only 3.25 per cent of shares in 2003 and later 21.82 per cent, before emerging as the majority owner in 2006. In 2011 he set up another company of a similar name Napred Razvoj, transferring much of the business from Napred into this newfound enterprise, which he finally used to buy shares of Energoprojekt.
There are more than 20 companies currently operating that are tied to the name of this controversial businessman whose worth is estimated at EUR25m. His first venture with Energoprojekt, more than a decade ago, was marked with the transfer of construction rights for an elite New Belgrade location from the company onto a private firm called Trinity capital, established by Hypo bank. Energoprojekt previously acquired the location as a payoff for constructing the nearby Belgrade Arena. Shortly afterwards Trinity was sold to a Swiss company named Jopag, which old Energoprojekt management claimed was owned by Bojovic himself.
In 2010 Serbian government planned to sell its shares in Energoprojekt to a Canadian company Lavalin, that previously cooperated with the Serbian enterprise in construction of the sulfuric acid factory in eastern Serbian mining complex of Bor. The proposal failed due to stiff resistance from Energoprojekt's management. 
The biggest part of his shares in Energoprojekt Bojovic were bought from Danube pension insurance and an investment fund, amassing around 25 per cent of total shares and thereby gaining right to bid for a majority ownership.
That came in late July of this year, when Napred Razvoj bought 17 per cent of Energoprojekt shares, hours before the official closing of the bids, in a transaction worth EUR24m. The Supreme Court has rejected an appeal made by Vladimir Milovanovic, Energoprojekt's acting general manager, who requested a temporary halt on the bidding. At that point, Napred Razvoj owned 24.5 per cent of shares, Montinvest 5.17 per cent and Jopag 5.12 per cent. A single share was worth 1501 Serbian dinars.
Objections
The entire management of Energoprojekt opposed the selling of the company. Vladimir Milovanovic, had 27 532 shares that made him the 17th largest shareholder of over 6 000. He cashed in on his stock at the last moment, expressing hope that relevant state institutions will halt the coming takeover.
The winning bid was judged as illegal and the price of a single share as inadequate. The management of Energoprojekt submitted appeals to several different state institutions, including the Securities commission, Prosecutor's office of Republic of Serbia, Administration for prevention of money laundering, Economic Court, and Tax Administration Investigative Service.
The appeal claims that the new owner gained ownership of 568 835 shares on January 31st this year for a price lower than the official thus damaging the company and misrepresenting it's value.
Despite further complaints lodged in by the company syndicate, Securities commission has already denied the appeal declaring itself unauthorized to evaluate it.
Problems of Serbian financial market
Securities commission has determined that Bojovic, through his various companies, gained the plurality of shares in the beginning of 2017. According to Serbian law, he had to lodge in his bid for buying the majority of shares and thus gaining the management rights in the next two days, which he failed to do.
Napred Razvoj, owned by Bojovic, along with Montinvest Properties and Japag, managed to amass 35.32 per cent of Energoprojekt's shares. Only after several months, when they declared their bid for the rest of the company stock (64.68 per cent), the Securities commission has made their previous transaction public.
The conclusion of the current Energoprojekt case may very well determine the overall state of Serbian financial market, already severely damaged by defaulting of several banks, including Agrobanka, Univerzal Banka, Development Bank of Vojvodina, and Economic Bank of Belgrade. In those cases, larger stock brokers were damaged no less than small shareholders, by putting their faith into reports that showed soon to be bankrupt entities as operating with a profit.
Deputy Prime Minister Zorana Mihajlovic called for protection of state interest in Energoprojekt, stressing that the company is a part of every major infrastructural project in the country, but government officials failed to even attempt to secure Serbia's financial interest in the construction giant. Nebojsa Katic, a London based business consultant and a former top level manager in the company, stressed out the fact that official Belgrade has all the necessary means and resources to salvage Energoprojekt and failing to do so would make it an accomplice to the crime that is about to unfold. He further added that small shareholders will be greatly affected in the short term, once a private majority owner is established, and long term annulment of such an effect may for many come too late or never.
Bosko Zivkovic, a well-known stock broker and Serbian financial market analyst, sees Energoprojekt's case as more of a rule than an exception. He points out that the last institutional attempt to prevent large scale stock market manipulation was made in 2003, when Securities Commission executive and Belgrade Stock Exchange director were relieved of their duties after wild oscillations of share prices for Apatin brewery, that went from 24 000 dinars to 1350 in only a few hours. After the irregularities were amended the price settled at RSD11,300, at which point the State, as well as the majority of small shareholders sold their stock. 
This last attempt of an aggressive takeover is not the first in Energoprojekt's history. Eleven years ago, small shareholders accused the management of Sky Electronic of deliberately lowering the price of shares to the company. The calls for more scrutiny and tighter regulation of Serbian financial market that were then heard are still unanswered to this day. After eleven years, the predictions of Zivkovic, a former executive of Securities Commission are bleak. He regards the market as all but dead, despite IMF's calls for its revival. The laws governing the exchange of stock are still attuned to large shareholders with the concentration of capital made easier than ever. "Smaller shareholders are bound to suffer when regulation favors those who attack," he concludes.
State's indifference
The question of state's passivity in the case of Energoprojekt, where it was until recently the largest individual share owner (with 3 671 205 shares) has raised a few questions.
Branko Pavlovic, a legal expert dealing with privatization and representing several associations of small shareholders, regards this passivity as conspicuously unusual. After the government failed to offer its shares, thus saving Bojovic the trouble of paying a further EUR45m, Pavlovic expects a hindsight surge of economic patriotism that may result in Energoprojekt getting new infrastructural contracts. Among these, the planned public investment in energetics at a level of EUR1.3bn causes the most attention. State's share in Energoprojekt may very well be used to officially favor the newly privatized company in getting such lucrative deals.
That will, of course, leave little consolation to thousands of small shareholders who have already seen the price of their shares irretrievably plummet after a majority ownership of the company in question had been established. Securities in Serbia have been turned into legal means of share price dumping and privatizing once successful economic entities far below their regular market price.
Milica Milojević is an economist, published economic analyst, and a part-time economic journalist with corporate, banking, and consulting experience. She has written papers on monetary and political economics, and economic history of Serbia and the Balkans.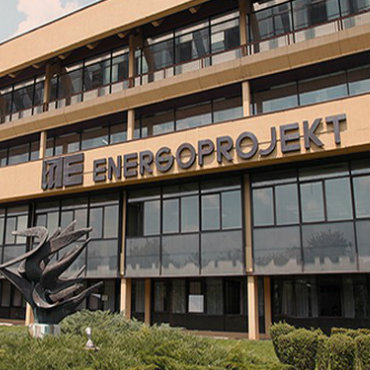 (Energoprojekt Holding, Public domain)