On January 2019, the Central Bank of Russia (CBR) launched its new "fast payment system" (SBP) for a limited number of clients at 12 banks across Russia.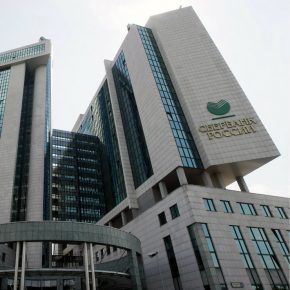 Sberbank headquarters, Moscow, Russia (freeimage4life, Public domain)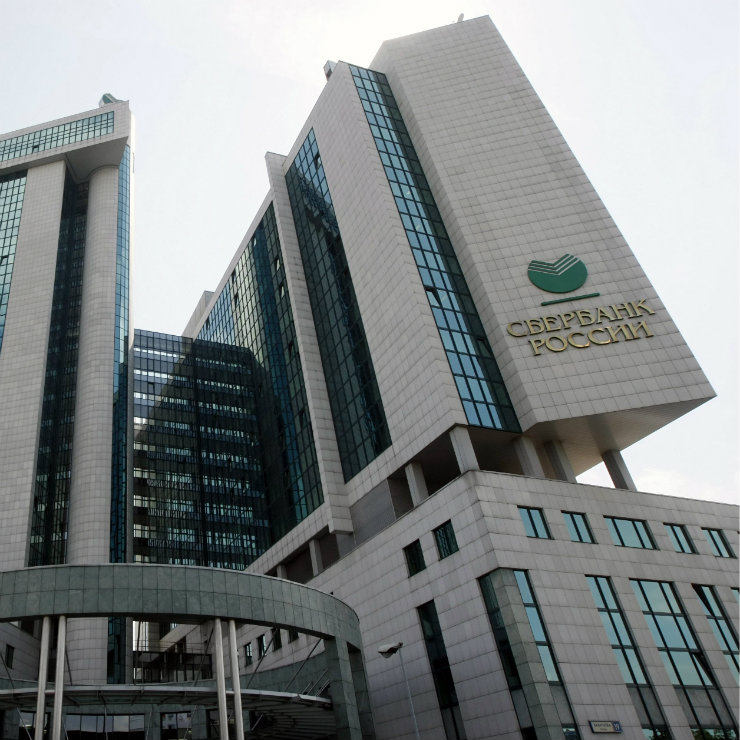 Sberbank headquarters, Moscow, Russia (freeimage4life, Public domain)
At first sight, CBR's latest move appears to be a mere attempt to simplify bank transfers from one account to another by using the recipient's phone number instead of a bank account number. However, a deeper look into the issue reveals a far more consequential design intended to curb the abuse of Sberbank's dominant position on Russia's banking market.
The banks participating in the project include Rosbank, Alfa-Bank, Raiffeisenbank, Tinkoff, Qiwi, NSCA Payment Centre, Ak Bars, Sovcombank, Gazprombank, VTB, and SKB-Bank. Russia's largest commercial bank, Sberbank, has not yet joined the system. However, as CBR Governor Elvira Nabiullina has made clear, it will most likely not have a choice but to join.
The reasoning behind the creation of the new system has everything to do with Sberbank, and its market position. The introduction of the fast payment system is an attempt to break up the monopoly of Russia's largest bank in online money transfers.
According to a recent analysis of Russian bank transfer market conducted by CBR, Russia's Finance Ministry and the Federal Antimonopoly Service (FAS), commissions charged by banks for online money transfers are too high. According to Kommersant, in the first half of 2018, Sberbank served as a platform on which 94 per cent of all online money transfers in Russia were carried out.
Russia's financial regulators view as particularly problematic the fact that Sberbank charges its clients high fees for inter-regional transfers within the same bank. According to the information provided by Sberbank on its website, the fee for an inter-regional money transfer is 1 per cent of the amount transferred. Such practice has been described by Russia's financial regulators as "inter-regional consumer discrimination."
To curb Sberbank's allegedly monopolistic practices, the fast payment system has been introduced and all commercials banks have been invited to join. Russia's Central Bank will not be charging any fees for money transfers until 2020.
So far, there is no legal measure binding commercial banks to comply with the new CBR policy. However, an introduction of such a law is currently being discussed in the parliament.
The system welcomed by Sberbank's rivals
Russia's second largest commercial bank, VTB, has openly welcomed the creation of the new payment system. "I think that what CBR is doing is great. It will certainly help developing the market and ensuring that there is more space for competition. We fully support them," VTB's CEO Andrei Kostin was quoted by BGM.ru. "I always support any measure designed to make the market more competitive," he added.
VTB Bank is Russia's second largest financial institution. However, despite its favorable market position, it is still significantly lagging behind the market leader — Sberbank. It has therefore a lot to gain from any measure designed to limit Sberbank's market domination.
Sberbank not on board
Sberbank's First Deputy Chairman, Alexander Vedyakhin told Vedomosti that Russia's leading bank is so far not considering joining the new payment system. Sberbank's CEO German Gref went a step further and described the latest CBR's move as an attempt to monopolize the market.
"Wherever possible, one should refrain from imposing a state monopoly on individual elements of the digital ecosystem of neither state nor non-state platforms. When you create an artificial monopoly, allowing the state to enter a certain sector, you know beforehand that you are creating a noncompetitive model," Mr. Gref was quoted by Vedomosti. "Do we have a problem with online payments between citizens? As far as I know, in this particular domain, the Russian market is one of the most developed in the world. We are definitely in the top three," he added.
Sberbank is by far Russia's largest financial institution, controlling more than 45 per cent of the deposits and about a third of the nation's loans. It services around 110 million customers across the entire country. Moreover, the bank stands on the forefront of Russia's technological revolution, introducing innovative features such as voice/image-recognition-run-ATM's or drone-delivered-cash.
Moreover, in April last year, Sberbank entered a joint venture with Russia's largest internet company Yandex to develop the already existing Yandex.Market platform (read more). Combining the enormous technological capabilities of Yandex with the existing infrastructure and technological resources of Sberbank, the two Russian tech and financial giants hope to develop a leading B2C eCommerce ecosystem.
According to the Deputy Governor of the Bank of Russia Vasily Pozdyshev, Sberbank is currently the foremost player in the financial technology market. "Sberbank became a crucial part of Russia's financial market infrastructure. Now all other market players and their customers are forced to play according to their rules. This has created a fundamentally new model of information architecture," Pozdyshev told Vedomosti. "For us, it is imperative to ensure that not just one leading bank, but the majority of them are in the position to be able to successfully carry out digital transformation," he explained the reasoning behind RCB's latest initiative.
Filip Brokeš is an analyst and a journalist specializing in international relations.