Standard and Poor's has raised its long and short-term foreign and local currency sovereign credit ratings for Hungary to BBB-/A-3 from BB+/B, putting the country back in the investment grade, Hungarian news agency MTI reported.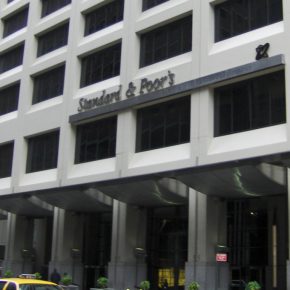 S&P's Headquarters, NYC, USA (B64, CC 3.0)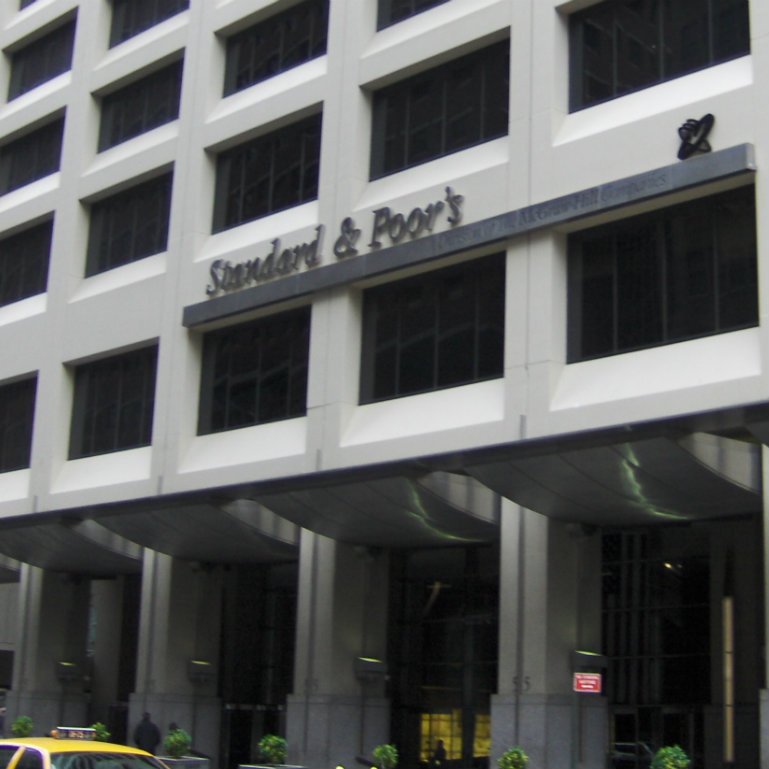 S&P's Headquarters, NYC, USA (B64, CC 3.0)
S&P also raised its rating for the National Bank of Hungary (MNB) to BBB- from BB+. The outlook on both Hungary and the MNB is stable. The upgrade reflects stronger economic performance, fiscal improvements, declining external financing and leverage needs and "a gradual moderation of activist monetary policies," S&P said, adding that it now expects Hungary's economy to grow at an average rate of 2.5 per cent a year in 2016-2019, up from 2.0 per cent forecast in the rating agency's previous review in March.
S&P pointed out a "marked improvement" in Hungary's external financial profile after the 2008-2009 global financial crisis. Hungary has not had a current account deficit since 2009, and it was a net lender to the rest of the world to the tune of 8 per cent of GDP in 2015, it noted.
Hungary has reduced the proportion of foreign currency debt within central government liabilities, while also overseeing a fall in non-resident holdings of forint-denominated government securities, S&P said.
Commenting on the MNB's steps to scale back measures related to its "self-financing program," which aimed to move lenders' liquidity out of central bank sterilization instruments and into government securities, S&P said it does not anticipate "an outright withdrawal of heterodox measures," but believes these measures "are less likely to contradict our assumptions of steady economic growth, gradually consolidating fiscal balances, a declining general government debt-to-GDP ratio, a robust external profile, and limited contingent liabilities."
S&P expects the current account surplus to narrow to under 3 per cent of GDP in 2019, from 4.4 per cent in 2015, on higher domestic demand and rising wage inflation, but projects Hungary's external leverage will trend downward.
S&P sees the contribution of tax-rich domestic demand to overall GDP growth increasing, positively impacting government finances. The agency projects the general government deficit will narrow further to 1.8 per cent of GDP in 2016 from 2 per cent in 2015, though widening slightly to 2.5 per cent in 2017.
"Downside risks to our fiscal forecast could arise from further state acquisitions, an expansion of fiscal programs to support a slowing economy, electoral considerations, budgetary spending on large projects such as the Paks nuclear power project, or the materialization of contingent liabilities – for instance, guarantees to the state-owned, rapidly expanding Magyar Eximbank or Hungarian Development Bank," S&P added.
S&P forecasts Hungary's state debt-to-GDP ratio will "maintain its downward trajectory over the medium term," falling to 68 per cent in 2019 from 72 per cent in 2015.
S&P put Hungary's primary surplus, which excludes debt servicing costs, at "slightly below zero over the medium term" as nominal interest rates are likely to rise, but real interest rates decline further.
"Orbanomics"
Meanwhile, "Orbanomics" – Prime Minister Viktor Orban's form of shock therapy – seems to be paying off, after a sharp contraction in 2012 has turned into a solid expansion, the budget deficit under control and Hungary regaining its investment grade credit ratings.
Orban embarked on his independent policy course shortly after coming to power in 2010. He imposed big windfall taxes on banks, energy, telecoms and retail firms and nationalized private pension savings of HUF3 trillion (EUR9.8bn).
Such unorthodox measures upset investors and brought him into conflict with the European Union, the International Monetary Fund and financial markets, but they also reined in the budget deficit.
After rating the country's debt as "junk" for five years, two of the three main credit agencies upgraded Hungary, once called the "sick man of Europe," to investment grade this year, recognizing for the first time that Orbanomics had worked.
The budget deficit is now below the EU ceiling of 3 per cent of GDP, public debt is declining and the current account is running a huge surplus. The economy grew about 3 per cent in 2015, helped by billions of euros of EU development funds.
By shifting financing to forint-denominated debt sales, Hungary's reliance on foreign currency debt and foreign investors has decreased. And after squeezing the banks for years, Orban started to cut the bank tax this year, improving investors' mood.
In the World Economic Forum's 2015-2016 Global Competitiveness Report, Hungary ranked 63rd, behind Poland, the Czech Republic and Romania.