Only 5 years after the a highly popular cloud-based instant messaging service, Telegram was founded by Russians — Durov brothers — the company announced its entrance into the cryptocurrency domain.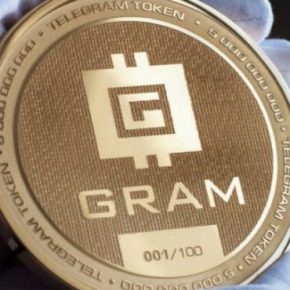 (Coinpedia.org, Public domain)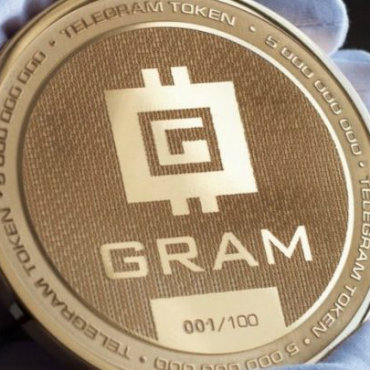 (Coinpedia.org, Public domain)
However, after Telegram's digital currency project titled the "Gram" was prevented from distributing its tokens by the US Securities and Exchange Commission (SEC), the launch is now in serious danger.
It was invented by founders of Russia's highly popular social media network VKontakte — Nikolai and Pavel Durov in 2013. Telegram was an immediate success. Only 7 months after the end-to-end encrypted messaging service was made available it logged 100,000 daily active users, according to Tech Crunch. In October 2019, the number of monthly users of Telegram's services reached 300 million, according to the US Securities and Exchange Commission.
In March 2018, Telegram started raising money for its own cryptocurrency – the Gram. The company raised USD1.7bn for a software it was building to make Gram digital wallets available to its 300 million global users. Telegram promised that it would deliver Gram to investors by October 31st, 2019, or give them their invested money back. On October 11th, 2019, it became obvious that Telegram would not be able to deliver on its promise.
On that day, SEC brought an emergency action against Telegram Group Inc. and its wholly owned subsidiary TON Issuer Inc. to stop them from continuing their "ongoing illegal offering of digital-asset securities called 'Gram'." The regulator said that Telegram and its daughter company failed to register their offers and sales of Grams, which the regulator considers to be securities. "Our emergency action today is intended to prevent Telegram from flooding the US markets with digital tokens that we allege were unlawfully sold," said Stephanie Avakian, Co-Director of the SEC's Division of Enforcement in a press statement. "We allege that the defendants have failed to provide investors with information regarding Grams and Telegram's business operations, financial condition, risk factors, and management that the securities laws require."
In Telegram's response from October 16th, the social media company claimed that the SEC's emergency injunction wasn't justified. Telegram further noted that its upcoming Gram token is not a security. "Telegram entered into private purchase agreements with a limited number of highly sophisticated purchasers (the 'Private Placement') that provided for the future payment of a currency (Grams) but only following the completion and launch of the TON Blockchain," the company said.
In the meantime, Telegram told its investors that they will only receive 77 per cent of their money back unless they agree to postpone the launch of the cryptocurrency for six months, according to Bloomberg.
Tech companies versus "the establishment"
Telegram is not the only major social media company who has been struggling to get its cryptocurrency project off the ground. The world's largest social media company Facebook has been working on its own digital currency project since early last year. Libra, Facebook's digital coin, is supposed to enable users of the messaging company Whatsapp, which Facebook owns, send digital money to friends and family instantly. 
Facebook started developing its own cryptocurrency project after Telegram managed to raise USD1.7 billion for the Gram, according to New York Times. Almost immediately after the announcement of Libra, Facebook has been criticized by various players across the political spectrum. Among those skeptical of Facebook's intentions is the US President Donald Trump. Using his Twitter profile, he described the digital tokens as "highly volatile and based on thin air". 
The pushback against Facebook plans from across the board forced the company's CEO Mark Zuckerberg to issue a public statement in which he warned that Facebook might not meet the June 2020 launch date for the new cryptocurrency.
In both its design and purpose, digital currencies like Libra and Gram are not that different from Bitcoin. This means that they have been facing the same challenges that the popular cryptocurrency has faced over the years.
Central banks and governments across the world have raised concerns due to the lack of oversight with regards to cryptocurrencies, expressing concerns that digital tokens like Libra or Gram could be used by malicious actors for money laundering purposes and other illegal activities.
In Europe, both Germany and France have expressed serious concerns about Facebook's cryptocurrency plans. The governments of both countries said they could block Facebook's Libra in Europe "due to risks it poses to the financial sector", according to Forbes. Instead, Europe's largest economies backed the development of ECB's proposed, alternative public cryptocurrency.
So far, Telegram has been under far less public scrutiny as it still doesn't get even close to the power the "Facebook group", with Instagram and Whatsapp, wields around the world. However, Telegram's failure to find common ground with the regulators in the US could signpost what the launch of Facebook's Libra is going to be like.
Filip Brokeš is an analyst and a journalist specializing in international relations.