The US natural gas "revolution" has already benefitted European gas consumers: Gazprom has been obliged to lower the prices of many of its long-term contracts with European customers.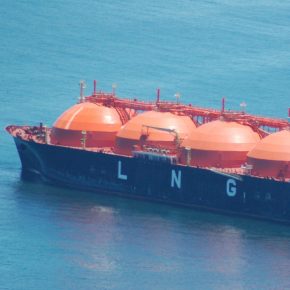 (Lens Envy, CC BY-NC-ND)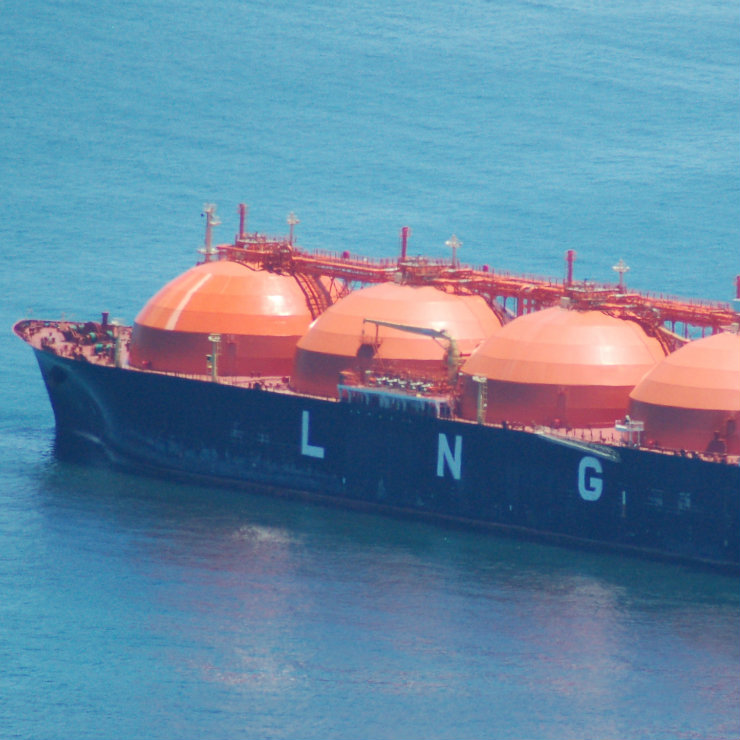 (Lens Envy, CC BY-NC-ND)
Poland's state-owned oil and natural gas company PGNiG signed a five-year deal to import LNG from the US in November 2017 in a deal with Centrica LNG for shipments between 2018 and 2022. Poland opened an LNG receiving terminal on the Baltic Sea in 2017, and the state-owned oil and gas firm PGNiG received its first LNG shipment from the US last June as part of a spot-market deal. Lithuania, which said it was paying the highest price for Russian gas in the EU, got a 23 per cent discount on Gazprom's supplies just before opening its first LNG terminal, Independence, at the port of Klaipeda in 2014.
"The US has a long track record of concerns over Gazprom's prominence in Europe, in particular in Central and Southeast Europe, where these problems have been most profound," Tim Boersma, an energy expert at Columbia University, said. "It is worth noting that work remains to be done in some member states in that region to be able to fully benefit of those new resources, but that evidently is up to them, and I would assume that the US policy makers continue to press their counterparts in countries like Bulgaria to make good on promises to better connect their market to neighboring countries, so that they can tap into Azeri natural gas, but for instance also LNG through Greek regasification facilities," Mr. Boersma added.
"US officials have been deeply engaged with their counterparts in this part of the continent to help open up their market, and foster competition, and progress has been mixed. For similar security of supply reasons the US has also been supportive of the idea to construct more regasification capacity in the region, in particular in Krk in Croatia. Whether that project will, after being on the drawing board for about a decade, in the end come to fruition is still undecided," Mr. Boersma stressed.
According to him the question as to the extent to which countries in Central and Southeast Europe will be willing to sign offtake agreements with US counterparts is a key one. "In recent years rhetoric about dependence on Russia has been loud, but oftentimes the limited volumes of natural gas that is consumed in these countries was already tied up in long-term contracts with Gazprom, so there was in fact limited room to switch. However, in the next couple of years, we will see several of those long-term arrangements expire, and it will be very interesting to see whether those offtakers will now put their money where their mouth has been, and move away from Gazprom and instead sign up to alternatives, like the US LNG," Mr. Boersma said.
"The Trump administration sees an opportunity for the US LNG exports to play an important geopolitical role in the region. With LNG cargoes already arriving in such countries as Poland and Lithuania, the opportunity to challenge regional dependence on Russian gas is real. Future supplies will undoubtedly make their way into CEE countries, further challenge this dominance," Jack Belcher, Executive Vice President of HBW Resources said.
"US trade policy is, however, critical to the long-term competitiveness of the US LNG business. The LNG industry is burgeoning and involves high up-front capital costs. Therefore, any added costs, such as impacts of the looming steel tariffs, could dampen these prospects. It is absolutely imperative that the Trump Administration not upset the opportunity with a new burden," Mr. Belcher added.
The US targets Russia's European gas dominance
Kurt Volker, the US special representative for Ukraine, said in May the Trump administration was weighing sanctions on European corporations working with Russia. The targeted companies — ENGIE, OMV, Royal Dutch Shell, Uniper and Wintershall — have agreed to lend Gazprom USD950m for the construction of Nord Stream II pipeline and have extended the repayment period until 2035.
By the end of the decade the US is expected to have five major LNG export projects operational, becoming the third largest LNG exporter after Qatar and Australia. "All of these factors are making an impact on geopolitics. What seemed impossible a few years ago is today true: The US is now competing with the Middle East in the global gas export market," Mr. Belcher added and warned that the US trade policy is, however, critical to the long-term competitiveness of the US LNG business.
But American LNG is still at a cost disadvantage compared to Russian piped gas. Gazprom has been forced to lower its prices in recent years to protect market share in the face of moves by EU member states to buy more gas from the US, Qatar and other producers. Russia's gas exports to Europe rose 8.1 per cent in 2017 to a record 193.9 billion cubic meters (bcm), with Gazprom holding an effective monopoly over Russia's network of pipelines to Europe, supplying 40 per cent of Europe's gas.
Gazprom estimates that including processing and transportation costs, the price of the US-sourced LNG in Europe would be USD6/MMBtu or higher, compared with the benchmark Henry Hub gas prices at USD2.657/MMBtu and Russian gas at around USD5/MMBtu on European markets.
The US and Russian gas compatible
"The two sources can be complementary and the more diversification the better," Kirsten Westphal, Senior Associate at the German Institute for International and Security Affairs, said. "An LNG Terminal in Germany is interesting, but not a necessity, as Germany is well connected to other LNG terminals and thus flexibility in the integrated North Western European market is high. In the case of natural gas, cheap Russian gas could be used for the baseload and spikes and peaks could be managed using US LNG."
Asked about sanctions for firms involved in Nord Stream II, Ms. Westphal said it was far from clear the sanctions would go ahead and if they did how they would be linked to specific political breaches. "The divisions surrounding Nord Stream II are driving wedges inside the EU, inside Germany. and inside parties within Germany, but US policies do so as well," Westphal added.