The Action Plan, agreed between Germany and Croatia, means promotion and education in culture, energy, economy, strengthening of parliamentary cooperation and, most importantly, attracting further German investments.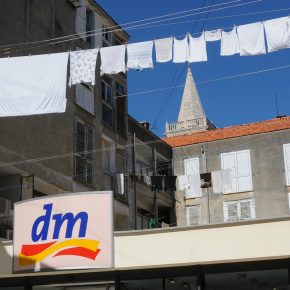 A major German investor, Zagreb, Croatia (Böhringer Friedrich, CC BY-SA)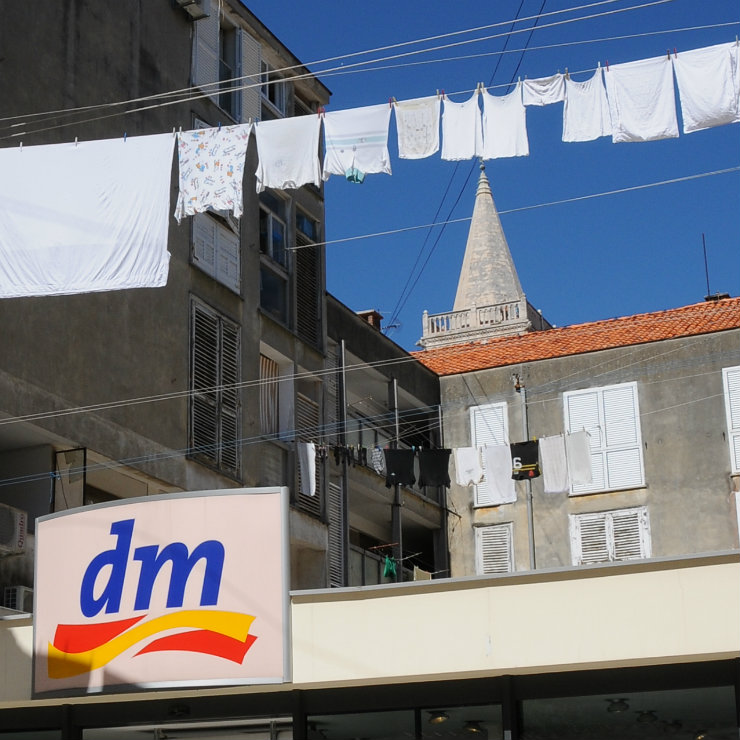 A major German investor, Zagreb, Croatia (Böhringer Friedrich, CC BY-SA)
Croatian Prime Minister Andrej Jandroković met with the German Chancellor Angela Merkel in August 2018, and the two leaders agreed upon an Action Plan. Its main goal is to speed up Croatian entry to Schengen zone. But on top of that the economic cooperation was also agreed upon.
Germany is one of the main Croatian trading partners, with EUR5.2bn in trade only in 2017 and EUR3.5bn of investment in the last 25 years. The connection between two countries is strong: there are some 2.5 million German tourists visiting Croatia, while 370 thousand Croats live in Germany. The Action Plan means attracting further German investments, and Germany wants to invest in Croatian energy sector and greenfield initiatives.
Germany-based companies create 80,000 jobs in Croatia and Croatian government wants this trend to continue. Most of these companies have headquarters in Bavaria and Baden-Württemberg, two German federal states which have a long historical and cultural connection with Croatia.
However, what is missing, as was the case in other Central and Southeast European (CSE) countries, German companies, especially small and medium ones, did not invest in Croatia as much as they did in the countries of Visegrad Group (V4: Poland, Slovakia, the Czech Republic and Hungary). The latest example is the Bavarian group BMW, a private company, which decided to invest in a car factory in Hungary and not in Croatia, although Croatia had been considered. Thus, Croatian economists think how to improve the operating conditions, so that German companies could focus more on the Croatian market, especially in manufacturing. Croatia, from the perspective of German investors and entrepreneurs, is complicated to do business in, and — as it is often seen in their reports — overly bureaucratized.
German entrepreneurs complain about the way investors are treated. They expect incomparably better investment conditions than Croatia is offering. Therefore, one of the most important topics of discussion is how to improve the investment climate in Croatia, so that German companies open their branches in Croatia, and not only in the V4 countries. There are only few notable exceptions, such as: German Telecom, Drogerie Markt, Arriva or Müller. There are no more serious investments in the industrial sector, and that is what concerns Croatian economists.
The relations between Zagreb and Berlin are not always in line with Croatian expectations too. During the arbitrary decisions on borders with Slovenia, Germany was in line with Ljubljana, and many commentators think it is because of German interest in the Slovenian port of Koper, as it is important for the German industrial exports. Geographically, Koper is handy for Germans allowing access to the Mediterranean, and is a leading competitor to Croatian port of Rijeka. The latter plans to be major Adriatic port in the Three Seas Initiative. The port of Koper has become the German port for operational procedures, a kind of "southern Hamburg", through which the German products are exported to the rest of the world, including Russia, Iran, Syria and other Middle East countries.
On the other hand, Germany keeps attracting Croatian professionals. Generally, Germany benefits from high-educated people from CSE who find competitive job offers in German cities. It is estimated that the CSE countries with a low unemployment rate, such as the Czech Republic and Slovenia, could lose 18 per cent of the workforce by 2045. Less developed countries, such as Bulgaria and Romania, could remain without more than a third of workers. The main reason for this are low salaries. From Estonia to Croatia, from Hungary to Bulgaria, the economy is growing faster than in the rest of the European Union. Unemployment has fallen considerably since 2010. But, with the exception of Bulgaria, it is not followed by the growth of salaries. These countries are the major source of emigrants in the Western Europe, despite the fact that they are also the biggest beneficiaries of the EU funds. This is primarily true for the Baltic countries, Poland, Romania, Bulgaria, Hungary and Croatia. Countries with the highest emigration to the west are certainly Poland and Romania.
Croatia will have the effect of returning workers from abroad, as it happened in the Baltic countries when jobs were vacant. There is something similar going on in Poland. It has now become a place that attracts the labor force. Croatia is too close to strong European markets so this trend will certainly come. The country cannot rely solely on the tourism as the major source of revenues, because it may stagnate and may not bring prosperity in the long run. So Croatia needs German investments in manufacturing. The Croatian government should point these facts in direct negotiations with their German counterparts, when defining the details of the Action Plan .
Vedran Obućina is an analyst and a journalist specializing in the Croatian and Middle East domestic and foreign affairs. He is the Secretary of the Society for Mediterranean Studies at the University of Rijeka and a Foreign Affairs Analyst at The Atlantic Post.