Poland has been one of the most important bicycle manufacturing countries in Europe for years. Hungary may become a competitor, as Giant Bicycles is set to invest EUR15m in a 22-hectare E-bike production facility in Gyöngyös.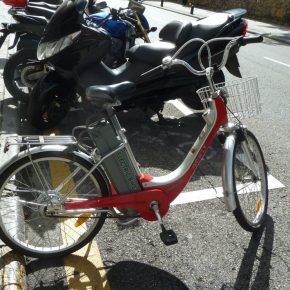 (Nacho, CC BY)
City cycling enjoys a growing popularity in Poland despite the limited infrastructure compared with Germany and not to mention the Netherlands or Denmark. In 2016 the city bikes had a market share of 40 per cent, while the MTB sales decreased slowly.
The total market value of new bicycles for 2016 is estimated at PLN1.1bn (EUR265m) by the Polskie Stowarzyszenie Rowerowe (Polish Bicycle Association). According to a recent survey conducted by the Polish Bicycle Association 54.6 per cent of all bikes are sold via the IBDs, while the general sports shops like Decathlon, Intersport, and GoSport hold a market share of 19 per cent.
The third largest reseller of bicycles in Poland used to be the internet, but its market share dropped drastically. While more than 10 per cnet of the bicycles were sold over the internet in 2013 and 2014, the volume dropped to 6.5 per cent in 2015 and even to only 2.5 per cent in 2016. Polish consumers apparently preferring the possibility of touching the bike physically in the shop over relative ease of ordering at online at webshops. 2016 also showed a shift from MTBs, once the most purchased type of bike, to urban bicycles.
The average retail price decreased from EUR380 in 2015 to EUR341 in 2016. In general Polish men spend substantially more money on a bike than women. The average amount they paid was PLN1,689 (EUR402) while women spent only PLN1,137 (EUR270).
Export and import
Germany has been the most important bicycle trading partner with Poland for years. Although the export value in the first three quarters of 2016 was lower like-for-like, the country still represents some 65 per cnet of Poland's bicycle export value.
The second biggest destination for Polish bikes is France with a market share of 26.4 per cent of the export value. The biggest growth markets for Polish bikes were the UK with a four-fold increase of export value, and in case of Lithuania, even a five-fold. Both countries compensated for Poland's losses on the Austrian and Russian market. The export to Austria declined by 40 per cent and to Russia it was halved.
Local e-bike production
In 2016 the production of bikes in Poland fell, compared with 2015, but was still bigger than in 2014. According to the Statistics Poland 1,006,600 units were made in 2016, a decline of 2.7 per cent compared with 2015. In that year some 1,034,900 were made by Poland's industry. In 2014 the national output was 991,100 units.
Others moving in
The Swedish based e-bike producer ProNordic announced the opening of its e-bike factory in Gdansk, Poland in July. "Our plan to expand the production capacity in Gdansk became reality a little bit sooner than expected," said one of the ProNordic owners and founder Martin Walleräng.
ProNordic initially started six years ago in Kunshan, China, just outside Shanghai, to produce quality e-bikes for dealers in the Nordic countries. Today the company also exports e-bikes from the Kunshan factory to other markets as Australia, UK and USA.
"It has been crucial to be close to the suppliers in China to create a good relationships, to build quality products and for innovative product development. For now we are excited to offer that within Europe with shorter lead-times and stronger after-sales service," said Walleräng.
Sector growing
The 'electrification' of Europe's main bicycle markets continued in 2017. Sales of electric bicycles, e-MTBs and speed pedelecs showed a big double-digit growth.
Of the four named markets e-bike sales in France showed the biggest growth last year. Italy cames in second with a 25 per cent growth followed by Germany with 19 per cent and the Netherlands with 9 per cent.
Putting all these numbers together leads to the conclusion that e-bike sales in the four main markets of Europe soared in 2017. The growth rate stood at a big 21 per cent.
Hungary may become a competitor
Giant Bicycles' move is the first phase of a long-term investment to be carried out in three phases, with the first phase bringing in a capital spend of around EUR15m and an estimated total investment of about EUR48m after all phases are completed. The first phase is expected to be completed and ready for production in the second half of 2019. Initial production capacity is planned to be around 300,000 units and will focus on core European bicycle and E-bike models.
"With the ever-changing global landscape, having a production facility located close to the market, which can be quick to respond to market demands, is an inevitable trend in the modern business world," said CFO of Giant Bicycles, Bonnie Tu.
"With this new Greenfield investment Giant is not only becoming the number one bicycle manufacturer and exporter in Hungary, but a significant player in the region of Gyöngyös," said Robert Esik, President of HIPA (Hungarian Investment Promotion Agency).
Tax and logistics costs are cited as a driver of the decision with the albeit large volume bike maker acknowledging that price competition remains in sharp focus as routes to market sharpen.
Giant said recently it will invest EUR13.5m to establish a new European distribution center in the Netherlands, in Lelystad.
Giant currently sells more than 400,000 bikes annually in Europe, including both traditional bicycles and E- bikes. In 1996, Giant invested NLG 30m to establish its first European production facility in Lelystad, Giant Europe Manufacturing B.V. Today, Giant operates three other companies in the Netherlands, and the factory in Lelystad is already fully focused on e-bike production.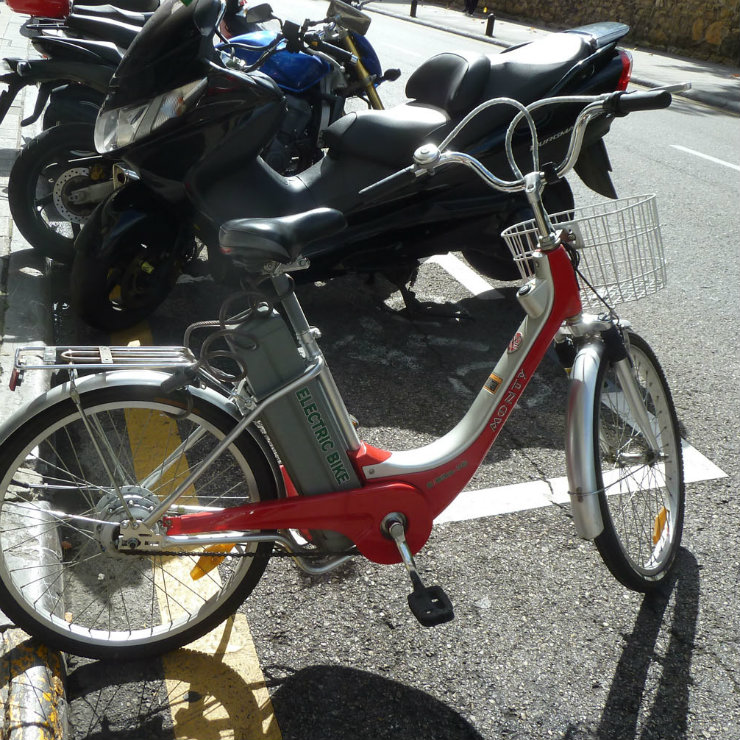 (Nacho, CC BY)