Polish entrepreneurs have shown that they are able to adapt to any new situation, regardless of how challenging it is. They are used to relying on each other, to support each other. Paulina Walkowiak, CEO of cux.io, says that companies can only make it out of this crisis by working together.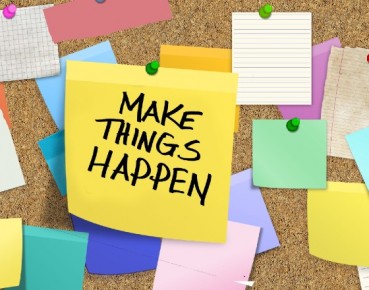 (Pxfuel, Public domain)
"We see already that the shopping habits of both the B2C and B2B sectors might drastically change. In fact, this change is already happening and the differences are becoming more evident every day," she added. According to Ms. Walkowiak, who leads the Polish internet user analytics application, this is forcing many businesses to move the majority, if not all of their activities to the online market. Among the most affected industries are tourism, catering, hotels, transportation, sports and training, entertainment, leisure, health and beauty sectors.
This digital transformation involves a serious change in strategic thinking. "We need to take care of customer relations, deliver value, organize internally, learn and implement data analytics and recognize new patterns in shopping habits," she says. "Every leader, no matter how self-aware he/she is, is currently carefully monitoring trends and looking for inspiration. It's important to learn from others, so we can avoid repeating the same mistakes. As research from previous crises shows that the winners aren't necessarily those who try to save their companies by cutting all the costs and resources," said Ms. Walkowiak.
Companies don't have to have big data analysis. They can use small data which every company has. It's not about complicated analytics or advanced configurations — it's about focusing on proven tools that don't require much commitment, and can give the expertise of specialists. Cux.io is an application for analyzing user behavior and experiences, which allows verification of Google Analytics hypotheses and translates that knowledge into specific business decisions. It provides a quantitative view of the conversion funnel. It allows firms to follow the entire purchasing process in detail, with a minimum of commitment on their side.
Michał Sadowski, Founder & CEO Brand24 agrees. "Good analytics is the only way to upgrade the use of your company's digital channels. Tools such as cux.io, Google Analytics or Hotjar allow businesses to examine consumers' path in great detail. This is an advantage that offline businesses don't have. In the digital market, this knowledge is available at your fingertips."
Solidarity and support
Marcin Gruszka, PR of Booksy, stressed that his start-up, which helps to run and develop businesses in the wellness and beauty sector, is one of most affected by the crisis sectors. Hairdressers had to close their salons overnight, and haven't been earning since. People from this sector can't go online and can't do home deliveries. They can't deliver a haircut or a massage over a webinar. Booksy was quick to act and came up with a new feature on their bookings app which is called "Donate some support". This feature allows users to provide symbolic, financial support to the favorite stylist. This initiative was met with extremely positive reactions.
Other Polish companies also decided to help, despite themselves losing business because of the pandemic. Green Cafe Nero, a large coffee chain, decided to give away all of their remaining food to food banks in Wrocław. HiFitness gym owners from Zakopane decided to distribute surface disinfectants for free. With all their fitness clubs being closed, they decided to use the excess of this invaluable product for the greater good. They even put "Train Helping" stickers on the bottles. The 4F sports clothing brand, decided to support Polish hospitals by providing them with ski goggles and using their resources to sew medical masks and aprons. This was done all the while information about the brand's financial difficulties was circulating online. Will putting a human face to brands and investing in a positive image be enough for those companies to survive the crisis? Data from previous crises show that companies that consistently invest in their brand during the crisis come out stronger.
Crisis as an opportunity
Anna Karcz-Czajkowska: the co-founder of JCD.pl, a software house and UX studio, as well as CEO of Showly.co, applications for collecting feedback in graphic projects, said "Strategy, reflection, optimization. The crisis in which many companies already are facing or will be facing in a moment will have only two outcomes. It will either push companies forward, mobilize them to look for new, more effective solutions, or it will push them straight into the abyss. Regardless of where you and your company are at the moment, you cannot allow yourself to make reckless decisions guided by fear."
According to her this is, however, a great time to go back to create a strategy. To recall the most important goals. Review existing resources, the value that a company brings and then look at all that from the perspective of the current situation and opportunities that may appear. It is possible that existing customers now have new problems and needs that partly overlap with the area of business. In a crisis, it's worth spending a moment on research, data collection, analysis, which will then translate into better understanding of customers, and as a result — product refinement, and process optimization.
Jakub Leszczyński, Ecommerce Consultant, Head of Marketing at Diverse said that strictly offline industries now have the opportunity to operate online and should use proven solutions. "A good example here will be one of my clients from the training industry, with whom we were able to transfer the entire business online in 24 hours by using a ready-made online solution," he said.
Entrepreneurs who want to start online sales should use ready-made stores in the SaaS model. Mr. Leszczyński stressed that this is not the best long-term solution, but it is an ideal platform to start because of the entry price, ease of use and, above all, its simplicity.
When it comes to e-commerce, companies need to take care of analytics, which is the basis of all activities. Well-configured Google Analytics is a must have for every online business. Some other good practices are mailing and SMS, appropriate user segmentation or testing new solutions for your own business, such as Marketing Automation tools.
Bolesław Drapella, Venture Partner at Black Pearls VC & Founder at SaunaGrow.com thinks that in this unusual situation in which we have all found ourselves, agility is an absolutely invaluable feature. "Agility is flexibility and the ability to think outside the box. Sometimes rightly referred to as entrepreneurship. Companies should do a very quick and creative analysis of what current customers need most. Now, in the face of the crisis, not in 6 months or a year," he said.
Mr. Drapella reminds that research what other companies are communicating in the context of the crisis is necessary. "We should check how are they planning to change their operations and short-term activities? Perhaps our company is able to help them in this transition? But what if we are not so lucky and the problems that our product solves are suddenly overtaken by other, much more pressing problems." That's how the situation seemed to play out for Quantum.cx, a company that measures employee and customer satisfaction and smile rates. It seems like a really bad time for this type of monitoring. But the Quantum CX team did not give up so easily. They added a thermometer to their already existing sensors and now their devices will be able to inform employees about the client's body temperature, and customers about the employee's temperature. Something that a few weeks ago would be perceived as a pointless and senseless interference or gadget, is now at a premium. Valuable for both employee care and customer health. The company made the sensor prototype in two days, and its production is currently in progress.
Mateusz Tułecki, Partner at Beesfund S.A. and co-founder at Sellizer reminds that in such dynamic and demanding times, business should be proactive, looking at the current situation as a challenge, and seeking solutions. Companies should act quickly, dynamically, without delay. "Each subsequent day will probably be more difficult if we just wait for the situation to develop. Even if our decisions are not perfectly accurate, we can verify our theses, learn and maybe eventually find a better solution. We can't fall into apathy and despair," he said.
The media have been sharing good examples of how brands are coping in these moments, and it becomes evident that with a great idea firms can break through faster, even on a global scale. By showing care for their customers, they can cement this relationship, for example by issuing Equity Crowdfunding shares. "In recent days I have had dozens of conversations with entrepreneurs, even those from the industries most affected by the coronavirus epidemic, and everywhere we have managed to find solutions that will not only help the brands survive, but even go harder," Mr. Tułecki said.
Michał Bąk, creator of the Marketing and Business online community points out that a lot of businesses are changing from offline to online. No one can prepare for this kind of situation as the pandemic and global lockdown. "But," he said, "everyone can speed up certain actions. We decided to make the largest investment in the company's history, thus puncturing our current financial cushion. We decided to accelerate the implementation of an incomplete process by using the lean method and collecting feedback after each released piece of our activity."
Marcelina Lipska, CEO of F1Brand, Digital Marketing Consultant & Strategist advised not to rush things. "In a difficult time, there is no room for mistakes such as rash decisions and budget burnouts on campaigns that won't bring any value. I have always said that only decisions based on data will help a firm to achieve success and this principle is as valid in the age of coronavirus pandemic as it is always. Data analysis and the ability to adapt business to the changing situation are crucial today. The role of click-and-collect in the near future will be one of the most important, which we already see on foreign markets, and also in Poland," she said.
"Take advantage of the knowledge and experience of others who deal with digitizing businesses on a daily basis — you now have neither time nor money to make mistakes. And again: analyze. Do not make business decisions based on a hunch, but always based on data," Ms. Lipska added.
Good position of CEE
Robert Paszkiewicz, the VP for Central and Eastern Europe at OVHcloud sees brighter future. "At this stage, I am optimistic about the future of the Central and Eastern Europe situation, mainly because I do believe in the strength of our region. Looking back at our history we have faced many challenges in our past. Nothing was handed to us on a silver platter here."
He stressed that this region has a well-educated workforce, with unique skills, including but not limited to the tech side. A lot of OVHcloud customers worldwide like to say that the best developers come from the CEE region. Apart from hard-working people, CEE delivers fresh ideas, serving as a source of inspiration for others, like SaaS applications, the game industry or a multitude of e-commerce platforms.
"This is the reason investment in CEE start-ups is soaring and there is a promising pipeline of rising stars across the whole of this region. Currently, during the pandemic, OVHcloud has launched the #Open_Solidarity initiative which ensures, thanks to our partners, free access to almost 40 digital solutions, including online communication tools, data repository and transfer platforms, educational platforms. This platform is a great example of the European community spirit and resilience. I am convinced that anyone who wants (and is ready) to undergo the digital transformation and will dare to leave their comfort zone will come out of this crisis on top," he added.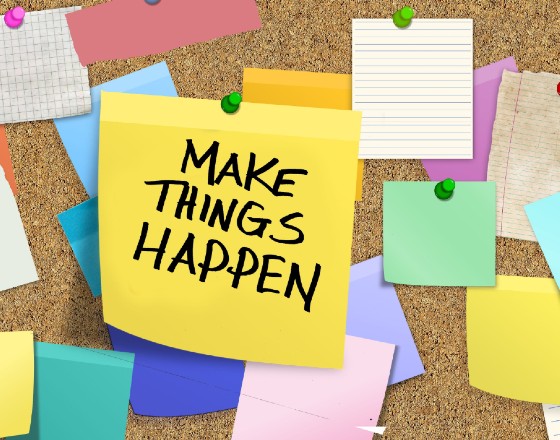 (Pxfuel, Public domain)