The Polish Information and Foreign Investment Agency has just launched a project with CASS, one of China's most important research institutes and advisory organization.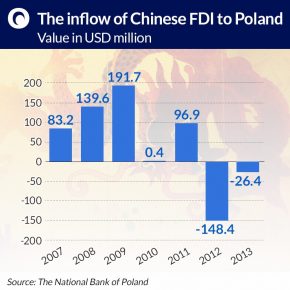 National Library of China – Beijing (IQRemix, CC BY-SA)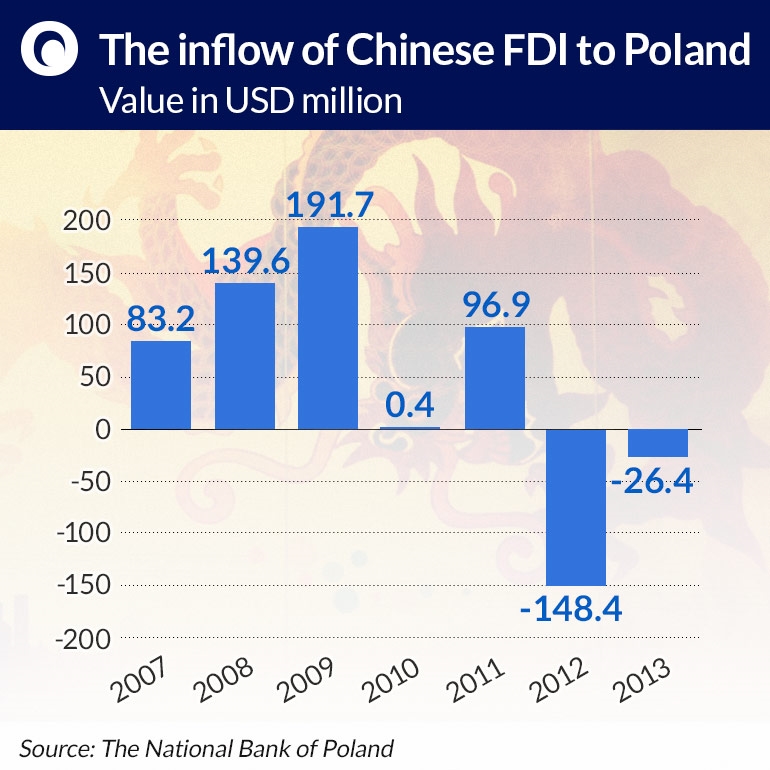 National Library of China – Beijing (IQRemix, CC BY-SA)
Sławomir Majman, the CEO of the Polish Information and Foreign Investment Agency (PAIIZ), happily twitted that a think-tank for 16 Central and Eastern European countries and China will be created. "Our Chinese partners admit that the country leaders know much less about Central and Eastern Europe than about Western Europe and North America. For years, we had been a forgotten part of Europe. It is good news that the Chinese leadership want to know more about us. We want them to learn about CEE, and first of all about Poland, from analyses that we will make together. We want to inform about investment opportunities in Poland". Sławomir Majman kept his promises. "We are preparing the first analysis of investment opportunities in Poland for CASS", he said in September.
Poland far behind
He was right when saying that CEE region, and Poland especially, needs more publicity in China. According to CASS document "Chinese Investment in the EU" published in 2014, USD6.1bn of China's outward direct investment (ODI) flew to the EU in 2012. The five biggest recipients as far as stock is concerned, were Luxemburg (USD8.98bn), the UK (USD8.93bn), France (USD3.95bn), Germany (USD3.10bn) and Sweden (USD2.41bn). There was not a single word about Poland (nor about any of CEE countries) in the whole document. No wonder. The Chinese FDI in Poland is low and keeps falling. In 2013 there was an outflow of USD26.4m of Chinese capital, according to the National Bank of Poland.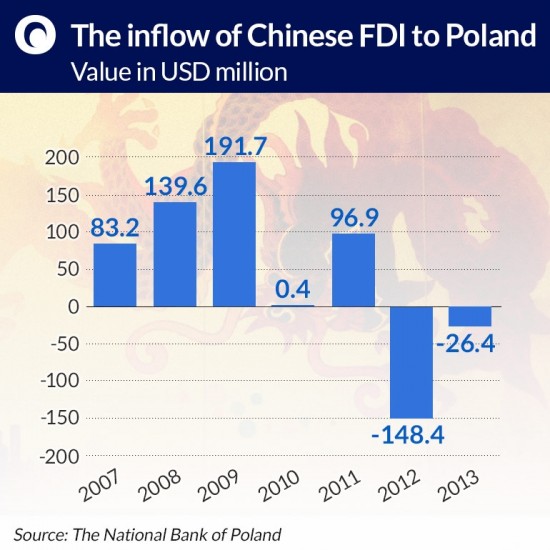 (infographics Dariusz Gąszczyk)
The stock diminished from USD303.7m at the end of 2010 to USD106.2m at the end of 2013. It was just 0.14 per cent of the total FDI in Poland. According to the Central Statistical Office (GUS), there were 826 companies with Chinese capital in Poland by the end of 2013. 706 of them employed up to 9 people. In 14 the Chinese capital exceeded USD1m.
Chinese investments focus on electronics, including TV and LCD screens production . TCL Corporation is in Żyrardów near Warsaw, TPV in Gorzów Wielkopolski and Digital View in Koszalin. Machines producers such as Nuctech are in Kobyłka near Warsaw, distribution company GD Poland in Wólka Kosowska near Warsaw and IT ones – ZTE and Huawei. Tri Ring Group Corp., an automotive and armament group, signed an agreement to invest in FLT Krasnik bearings maker in 2013. In the same year the first Chinese company was listed on the Warsaw Stock Exchange – Peixin International Group producer of machines for hygienic products. In 2014 it was followed by JJ Auto, the producer and supplier of steel car parts and Fenghua SoleTech, a shoe producer.
List of opportunities
In April 2012, the Chinese government has announced a credit line worth USD10bn for companies from 16 CEE countries for co-operation projects. The Ministry of Economy believes that the following areas in the Chinese-Polish cooperation are possible:
Environment – the Chinese government focuses on environmental protection and a lot of such projects will be launched in China. It is a great opportunity for Polish companies.
Chinese companies could take part in infrastructural projects in Poland, including sports facilities and house building.
Tourism – the number of Chinese visitors coming to Poland keeps growing supported by the fact that China has been guaranteed the Approved Destination Status, Poland is in the Schengen zone, and LOT Polish flag carrier has been flying to Beijing since 2012.
Scientific cooperation, especially on climate changes, including energy production, biotechnology, health and healthy food production. Chinese government encourages leading international research centers and universities to launch laboratories with Chinese partners. It is an opportunity for Polish universities and institutes.
Biased Europeans
It is interesting to see how the Chinese perceive their investment in Europe. According to the above mentioned CASS document, they see negative attitude towards their investment from some Europeans. Articles from European magazines are quoted mainly these suggesting that Chinese party-controlled investors buy out the world. The authors of the document enumerate advantages the Chinese ODI bring to European countries: meeting funding needs in the host nation, creating employment, increasing the value of the assets, increasing productivity, and expanding the market share. In 2012, as many as 2,000 companies set up by Chinese ODI employed 42,999 workers in the EU. According to a report by US consultancy Rhodium Group (quoted in CASS document) 428 Chinese green-field projects in the EU conducted in the years 2000-11 created 15,000 jobs. Brownfield investments on the other hand protect existing jobs. The acquisition of Volvo by Zhejiang Geely in 2010 saved 16,000 jobs. When Lenovo acquired German Medion the employment remained unchanged. Moreover, the company's market expanded from Germany to the whole Europe. A good productivity lesson was taught to Greek workers after COSCO had won a privatization tender for a 35-year concession to run Piers 2 and 3 at Piraeus, Greece's largest container port. After some training, each team of Greek workers could load up 22 containers per hour comparing to previous six, way above the European average. The acquisition of German Putzmeister by Sany Group let the company become not only the producer of concrete pumping equipment but also of concrete-making equipment – mixer trucks and plants.
16+1 project
It has been decided in December 2014 that a Chinese-European think-tank should be created. The decision was made in Belgrade, during the meeting of China's Prime Minister with his peers from Poland, the Czech Republic, Slovakia, Hungary, Slovenia, Croatia, Romania, Bulgaria, Serbia, Montenegro, Macedonia, Bosnia and Herzegovina, Albania, Estonia, Lithuania, and Latvia. In August, Mr. Majman published his shaking-hands photo with Professor Huang Ping, the head of the Institute of European Studies at the Chinese Academy of Social Studies (CASS). Mr. Ping has PhD. in Sociology (LSE, London, 1991) and is a Senior Research Professor (since 1997), President of the Chinese Association of American Studies, Vice President of China National Association of International Relations, Vice President of China Association for Hong Kong Macao Studies, Vice President of Chinese Association of World Politics Studies, and Board Member of the United Nation Research Institute of Social Development (UNRISD). "CASS is an advisory body to the Chinese government. It is one of China's most important think-tanks and it has a department devoted to European studies", Mr. Majman explains.
Personal relations
In the report by Nicola Casarini "The role of think-tanks in China" published in 2012 as part of ECRAN, Europe China Research and Advice Network, i.e. an EU project aimed at advising in Chinese issues, CASS was mentioned as one of the most important research institutes in China. Chinese think-tanks are not truly independent although the ones focused on economy have achieved a certain level of independence. Most of them function within the administration and are headed by a ministry, department of the Central Committee or a department of the People's Liberation Army. These institutions set research targets, provide financing and access to classified materials. Think-tanks analyze and advise the Communist Party of China and state officials, convey data and arrange meetings with foreign experts. The meetings give the Chinese government feedback and are an opportunity to influence foreign politicians. Among the three most important think-tanks dealing with international relations, defense and economic issues, there are CCIEE, the Institute of World Economics and Politics at CASS and NERI.
Nicola Casarini describes CASS as a huge organization with a status of a ministry consisting of 30 research institutes with over 3,000 employed researchers and 4,000 employees overall. It works thanks to government subsidies. It has eight regional institutes with a substantial influence on Chinese politics. The Institute of European Studies and the Institute of American Studies are extremely influential and they advise to key people at the Communist Party of China. The author stresses that although CASS has not got an official access to leading politicians, the researchers of the center rely mainly on personal relations and that is how they give their reports to key people in China.
The Institute of European Studies, till March 1994 known as the Institute for Western European Studies, is one of 39 research institutes at CASS. It was founded in 1981, employs 49 people. It consists of the following departments:
Department of Economic Studies
Department of Political Studies
Department of EU Legal Studies
Department of International Relations Studies
Department of Social and Cultural Studies
Department of Science and Technology Policy Studies
Department of the Central and East European Studies.
IES publishes a bimonthly, the only Chinese magazine focused on European Studies. It cooperates with think-tanks, universities and NGOs in Europe, North America, Asia and Pacific and other regions. It is in contact with the EU delegation and the embassies of European countries in Beijing. The head of the Central and Eastern European studies department is Liu Zuokui, who knows Poland. "In the years 1988-1991, I worked for Interpress and every week I wrote a text about the Central and Eastern Europe and Poland. Professor Liu Zuokui told me that he used to read my texts. I would never expect anyone to read these texts in the past and still remembers them today", Sławomir Majman rejoiced. Let's hope, the CASS professor will read Sławomir Majman's analyses on investment opportunities in Poland as eagerly.