Majority of M&A dealmakers in the Central and Southeast Europe (CSE) region said they will continue to invest in the market, according to a report from Mergermarket and Wolf Theiss.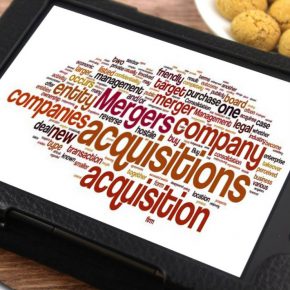 (Nick Youngson, CC BY-SA)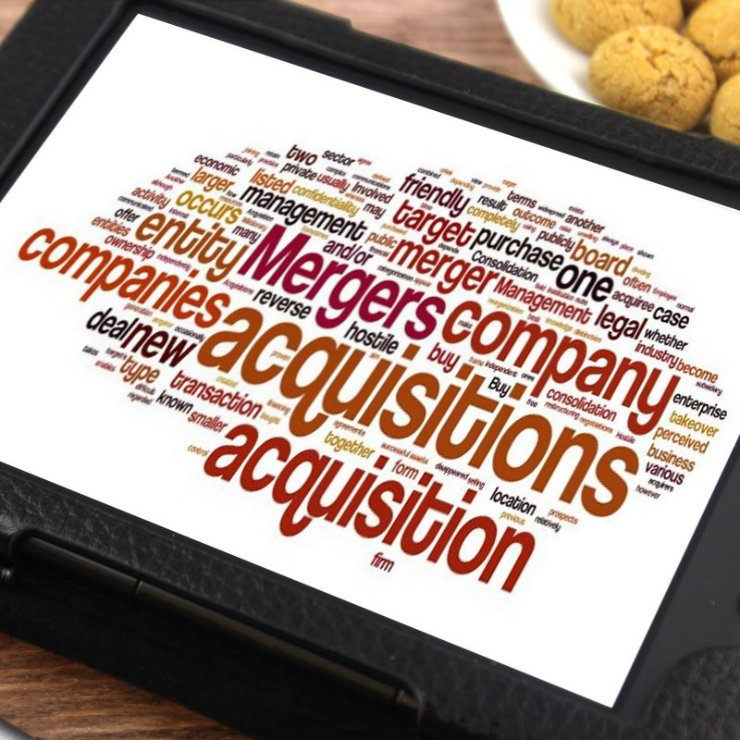 (Nick Youngson, CC BY-SA)
The "Corporate Monitor" report canvassed the opinions of 150 senior-level executives about their experiences and outlook on M&A in the CSE region and found that deal value reached EUR38.3bn, up 62 per cent from EUR23.6bn in 2015. Deal volume remained even y/y, with 507 deals compared to 516 in 2015.
Additionally, the report found that:
Poland, Austria and the Czech Republic are seen as the most attractive markets for buyers;
the leading driver for M&A in the region is a target's intellectual property or technology suggesting that CEE is developing strong innovation;
the main challenge for dealmakers in specific countries stems from the competitive bidding environment according to 51 of senior-level executives; and
investors expect distressed opportunities to grow in 2017, which should be of particular interest to buyout firms.
According to the most recent EY M&A Barometer, total estimated M&A deal value in the CSE for 2016 was EUR42.6bn – an increase of 10.7 per cent on the previous year.
Private Equity still keen
Private equity (PE) investment in the region reached its highest value ever, according to Mergermarket, with 103 deals worth a combined EUR11.3bn.
"The CSE region is still offering better growth prospects than the rest of Europe, and PE investors have rewarded it with record deal value," said Levente Zsembery, HVCA chairman and CEO of X-Ventures. "Hungary has contributed both advisory support and assets for some of the most important regional deals," he added.
"Our latest M&A Barometer results show not only a strong M&A year in 2016 for the region as a whole, but also Hungary as a particularly attractive target for financial investors, with 32 per cent of all deals going to financial investors, a figure rivaled only by Slovakia," Margaret Dezse, leading partner of Transaction Advisory Service at EY, said.
"Private equity and venture capital played an important role in CSE's transition to a market economy, by improving corporate governance and efficiency, rebranding products, and so on," said Anikó Kircsi, head of corporate, M&A and Private Equity at CMS. "2016 was a record year. It seems to be a consensus among experts that this trend will continue in 2017. There is still high growth potential to be leveraged in CEE," she added.
"Firm GDP growth in most CSE countries has sparked investor confidence in the region," said Sonja Caymaz, research editor at Remark, part of the Mergermarket Group. "There was strong appetite for TMT, real estate, consumer and energy targets, especially from private equity (PE) firms which led to a record value for PE deals in 2016 (103 deals worth a combined value of EUR11.3bn – the highest deal value for PE in the region ever recorded by Mergermarket). There is still plenty of room for digitalization in consumer and manufacturing businesses, and the ability to grow strong local brands across borders. As elsewhere in Europe, inbound activity from China into the CEE region also doubled compared from 2015."
PE activity on the sell-side is constantly increasing. In Q2'2017 PE funds represented 19 per cent of the sellers (compared to 11 per cent in Q1) and were the second most active group on this side of the transaction. Enterprise Investors was the most active seller once again. After Dino and itWorks they have finalized sales of Skarbiec Holding, United Oilfield Services and Polski Bank Komórek Macierzystych. Abris is following closely – after Novago, they have successfully sold another portfolio company, Mykogen, a leading producer of mushrooms. The buyer was the Belgian company Greenyard, a global leader in the market of fresh and processed fruit and vegetables, flowers and plants and growing media. Virtual Data Room technology has helped streamline negotiations with a foreign investor.
Poland
Despite the expected recovery, activity on the Polish M&A market is still moderate, according to Alicja Kukla Kowalska of FORDATA. In the Q2 there were 51 transactions carried out, compared to 53 in the Q1 and 53 in the same period last year. It is consistent with the overall situation on the M&A market across the CSE region, which noted the worst results in all regions during the first half of 2017. The industry expects to revive soon.
Private investors still dominate
Once again, the largest percentage of sellers were private entrepreneurs, however compared to the Q1 (when they accounted for over 50 per cent of the offerings) there was only 27 per cent. Nonetheless, we expect the situation to go back on track and that the percentage of private companies that will be sold in the future will increase significantly. The most desirable industries are media/IT/Telco (24 per cent), energy (16 per cent) and healthcare (14 per cent). The largest transactions took place in the energy and real estate sectors. This is not a surprise, since at the beginning of the year it was expected that banks, developers, IT, media and telecom would be taken over.
The value of transactions remains the same as in the previous quarters. Among deals with disclosed price small (less than PLN100m, EUR23.5m) and average (value of PLN100-PLN400m, EUR23.5-EUR94m) transactions dominate. Small deals are still dominant, although there is an increase in mid-caps, which are the backbone of Polish economy. We expect the situation to be similar in the second half of 2017.
Polish companies on the sell, as well as buy-side
In the second quarter Polish companies were dominant both on the sell and the buy-side. Foreign investors accounted for 27 per cent and represented mainly European countries. However, it can be anticipated that in the second half of the year there will be several cross-border transactions worth noticing. Poland is a good bridgehead for Asian companies for further expansion. In addition, large transactions from 2016 put Poland "on the radar" of foreign funds. Poland is not yet their "must have", but will definitely be closely watched.
Foreign investors flow that is seen in Poland (including new funds), is the result of changes that have taken place in Europe and globally. Many markets have closed. The British market remains uncertain due to the Brexit, and depreciation of GBP; Turkey is no longer attractive, and the Russian market is closed.
Investments in Poland are undoubtedly favored by the macroeconomic situation, which is stable. Economic growth and a well-functioning banking system have to be pointed as positive factors as well. Investment risk is perceived as equal to the Western Europe one.
"In terms of size of transaction, usually most of the Polish M&A activity is concentrated in the mid and small market segments. However, lately the market became hot in large transactions. There have been couple of them which were completed in late 2016 or first half of 2017," said Piotr Samojlik, VCP Polska, Managing Partner in Warsaw.