During the World Economic Forum (WEF) in Davos, the US President Donald Trump only mentioned climate change, while Greta Thunberg accused top managers of failing to take action to stem climate change. Fixation on these two opposing personalities was present in most of the media coverage.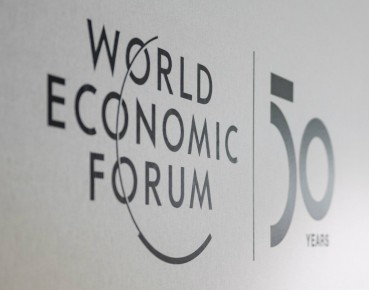 (©WEF, CC BY-NC-SA 2.0)
Between climate sceptic Mr. Trump and world teen star Miss Thunberg, named as a herald of the apocalypse, world managers assembled in Davos had to choose between these two. Many tweets and statuses on social networks have turned the entire meeting into a farce. Unfortunately, this distinct division reduces the debate on global warming to an ideological conflict.
Capitalism is not changing the world
Initially, Davos was conceived as a forum for the liberal world, building its reputation by questioning the global elite, neglecting the black and white worldview, and avoiding the fashion expressions and financial interests of ultra-rich corporations, whose budgets often exceed the sovereign nation-states' budgets. But the world is changing really fast. The Edelman Trust Barometer, which has surveyed tens of thousands of people over the past two decades about their confidence in key institutions, has for the first time sought to find out what people think of capitalism.
The authors of the study admitted that earlier researches showed a growing sense of inequality, so they decided to ask citizens whether they have doubts about Western democracies based on capitalism. "The answer is 'yes," said David Bersoff, head of research conducted by the US-based Edelman Company. "People are questioning whether what we have today and the world we live in today is ideal for their future," Mr. Bersoff said. The Edelman company surveyed 34,000 people from 28 countries.
A survey was launched in 2000 with the goal to verify the theories of political philosopher Francis Fukuyama, who said, after the fall of communism, that liberal democracy was now considered "the end of history". Since then, critics have disagreed, pointing to everything — from China's growing influence and the widespread emergence of autocratic leaders, trade protectionism and growing inequalities amid the 2007/2008 global financial crisis years.
More than half of all respondents of the latest survey (56 per cent) believe that "today's capitalism is doing more harm than good in the world". At the national level, the lack of confidence in capitalism is most prevalent in Thailand (75 per cent), India (74 per cent) and France (69 per cent). In majority of countries the average was a bit over 50 per cent. Only in Australia, Canada, the US, South Korea, Hong Kong and Japan most of the respondents disagree.
The survey also confirmed different types of citizens' concerns, ranging from rapid technological development and job insecurity to a lack of trust in the media, and a feeling that national governments are unable to cope with modern world challenges. Asians are more optimistic than others, and opinions also differ depending on the financials and social status. Better educated respondents have more confidence in how the things are conducted.
This year show in Davos was stolen by Salesforce CEO Marc Benioff, who said that "Capitalism as we knew it was dead … Our obsession with maximizing shareholder profit led to incredible inequality and planetary urgency." No one would be surprised to hear such a statement by Miss Thunberg. But Marc Benioff is a different story. This 55-year-old, IT man from California, is worth USD7bn. Salesforce is one of the global market leaders in cloud services for companies, including CRM (customer relationship management).
Is it possible to change capitalism?
In Davos, where the world of capitalism meets, it is fashionable to publish lengthy resolutions. This edition of Davos was no exception, with one hot topic — saving our planet Earth. WEF published a study showing five major concerns of businessmen. All were related to the environment: climate, environmental disasters, a threat to biodiversity, etc. So some international groups wanted to show they are ready to take action. But the question is whether this makes any sense. Ideas such as "capitalism is dead" and "not everything is in profit (money)" may bring more social prestige and headlines than an alternative strategy in which one will say "capitalism has won" or "profit is the reason, meaning and consequence" of human progress. One can be perceived as a capitalist thief, and the other as a socially aware individual, who thinks not only about his own benefit.
Returning to Marc Benioff. He advocates the principle of corporate social responsibility since the late 1990s, when Salesforce's success could only be dreamed of. He proposes the 1-1-1 philanthropic principle, which states that one must set aside 1 per cent from each: the capital, earnings, and time of company employees for socially beneficial projects. The cynics will say that 1 per cent is a small price to pay for the social reputation and brand recognition that comes with it, but Mr. Benioff has had this idea for a long time. So he seems more authentic than another Davos visitor, Bill Gates, who started promoting higher taxation for the rich just few years ago, long after he reached retirement age and retired from the Microsoft leadership.
Mr. Benioff is right to say that corporate social responsibility is a good thing and that "stakeholder capitalism" (a responsible business that not only serves shareholders but also the community, citizens and customers) is the "way to go for business for change". In the end, is there anyone serious who would think that 1 per cent is a game-changer for capitalism, or that "capitalism for the benefit of shareholders" and "capitalism for the benefit of a wider stakeholder group" are opposing concepts? Shifting the focus of business from shareholder to stakeholder is nothing more than trying to internalize some of the inevitable conflicts in corporate business. The introductory note to last year's Global Competitiveness Report of the WEF, signed by Davos initiator Klaus Schwab, also states that "There is already a clear moral reason for focusing on the environment and inequality". Mr. Benioff said the same thing, only in the manner of experienced salesman and businessman.
It seems that the Davos' participants have set a goal frightened by the proposals of the US presidential candidates Bernie Sanders and Elisabeth Warren. There was a lot of talk about the need to reform capitalism. Otherwise, voters will change politicians.
Green economy
The global companies are pushed to change their everyday business. To take care of their climate footprint. Swiss confectionery company Nestlé has announced an investment of up to EUR2bn in recycled plastics. On the same day, Microsoft said that its CO2 footprint would be negative by 2030 and would invest USD1bn in technologies that capture CO2 in the immediate environment. Blackrock, the world's leading asset manager, announced that it would stop investing in companies that extract more than 25 per cent of its thermal coal production. Also within the companies employees, like in Amazon, the e-commerce giant, put pressure on their managers to change direction.
But this is not enough. Firstly, because most of these companies cannot avoid the continued growth. Even if cars are more environment friendly at an individual level, they are collectively contributing to the increase of CO2 emissions. Secondly, to control this growth, we need a supranational guide that can integrate the environmental aspects into commercial arbitration. The latest trade agreement signed between the United States and China has just shown that the direction is opposite.
Simply put, the real green economy needs a paradigm shift. Environmental protection and economic activity are not incompatible. Such a paradigm must be firmly grounded in reality and interests. All this assuming, of course, that the international, political and business community is ready to change the use of energy sources. There is so much talk about alternative energy sources, and so little is being done about a systematic turnaround.
According to the world-leading research, oil and gas reserves are getting smaller, and this has been discussed since the mid-twentieth century, just as Andrew Liveris, a member of the board of directors of the Saudi Aramco oil company, said in Davos. Every ten years we hear that that we have only about 15 years of extraction of fossil fuels. At the same time we are constantly discovering new sites around which strong geopolitical struggles are taking place, such as the recent natural gas discover off the coast of Cyprus.
In his introduction, Mr. Schwab stated that since 1980, 90 per cent of the US population has not had a significant increase of income. And at the same time, the income of 0.01 per cent of the richest people has increased fivefold. Similar trends can be observed in other most developed countries. As a result, businesses are trying to counter increasing public discontent. Mr. Schwab proposed a guarantee that businesses not only value their activities through profit but also take into account how much is spent on wages, taxes and combating societal challenges such as the inequality and climate change. Such indicators should be an integral part of annual reports, which would change the attitude towards business priorities.
In other words, not only the interest of the shareholders should matter but also the contribution to the well-being of the community. Sceptics will hesitate to say that this is merely an attempt to "save face" and that the change will not happen by itself. On the other hand, a completely different narrative begins. This is probably a sign that we are learning from past mistakes.
Vedran Obućina is an analyst and a journalist specializing in the Croatian and Middle East domestic and foreign affairs. He is the Secretary of the Society for Mediterranean Studies at the University of Rijeka and a Foreign Affairs Analyst at The Atlantic Post.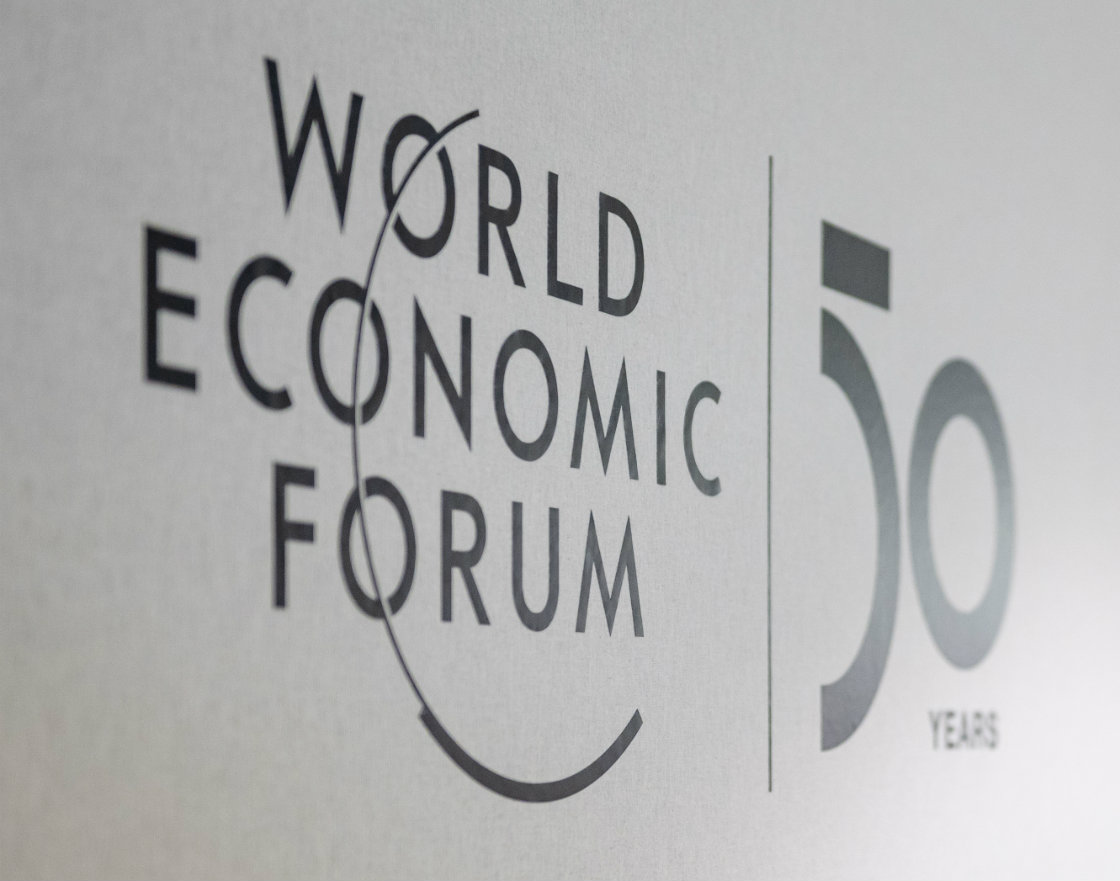 (©WEF, CC BY-NC-SA 2.0)