Our business is not to buy investments but to shape an economic map of Poland. CEFinancialObserver.eu talks to Sławomir Majman, President of the Polish Information and Foreign Investment Agency.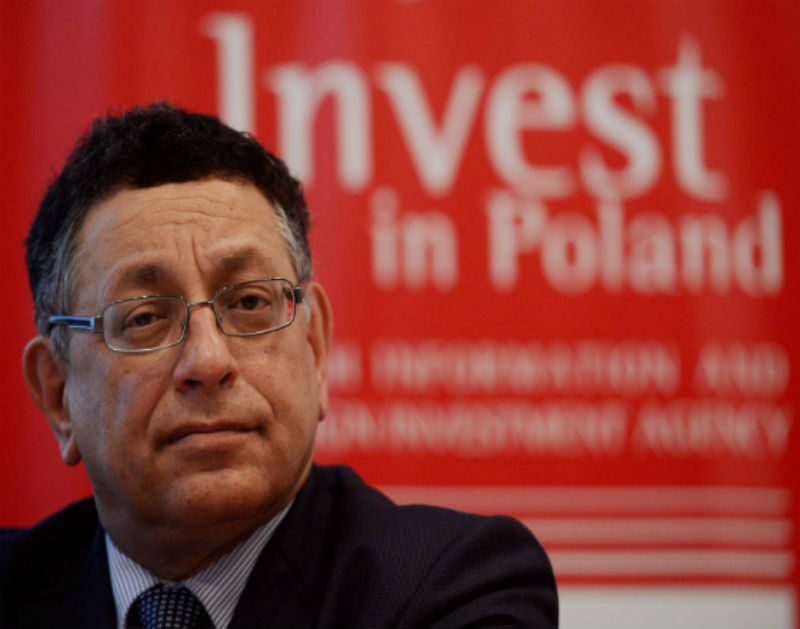 Sławomir Majman, President of PAIiIZ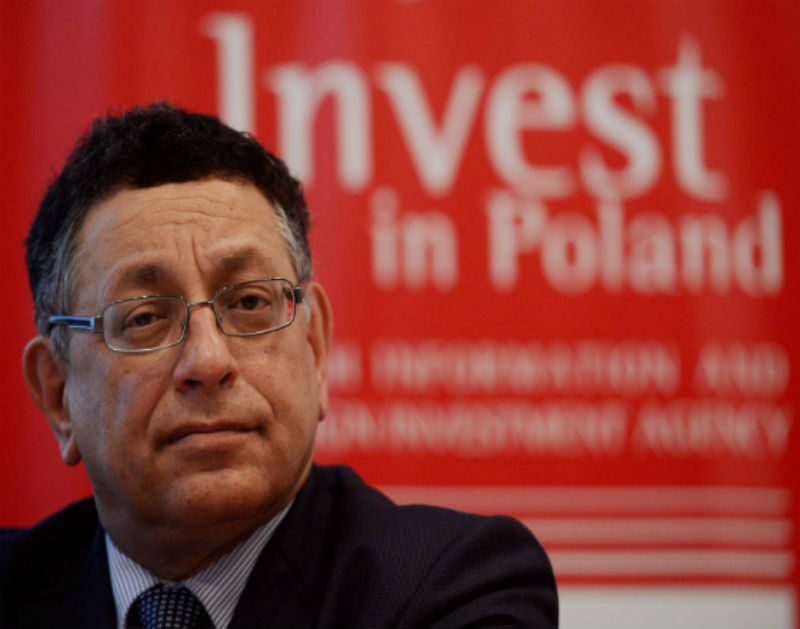 Sławomir Majman, President of PAIiIZ
CEFinancialObserver.eu: Has the loss of the Jaguar investment revealed the weakness of the Polish system of government support to FDI? Its pivotal element – the special economic zones – offers the opportunity of state aid in the form of tax exemptions. Grants account for only a part of the amounts extended to investors by the Polish government.  With the project worth EUR 1.7bn, Jaguar could be awarded around  PLN 1.2bn of public aid. The Polish government offered a grant of PLN 350mn, with the remainder mostly in tax exemptions.Slovaks provided a cash grant several times higher. Wouldn't it be better to have a system that allows similar actions?
Sławomir Majman: Our business is not to buy investments. Our business is to rationally map out the economic landscape of Poland. I would rather have 300 new jobs created in 7 provinces, than one giant project in one province at the expense of a huge cash grant.
Are the special economic zones a good solution at the current juncture?
Please tell 30 thousand people who found work in those zones every year that they are not a good solution. Even Jean-Claude Juncker, the European Commission President, started recently mentioning the industrialization of Europe. Whereas we have been shaping, with the zones' help, the economic landscape of Poland for more than a decade now, and successfully planted new industries in places where people had been hanging around idly all day: in Łódź – household appliances, in Wałbrzych – motor industry.
Are you saying that our system is perfect?
No system is perfect, but our works. We are ranked within the top five in Europe in the UNCTAD-published list of countries which attract the most foreign direct investment. It is the first time we have been ranked so well. In other words, companies are benefiting from our system. Squandering taxpayers' money to boast a huge factory for strictly PR reasons is not a good idea.  Excuse me if this sounds populist, but it is true.
But on the other hand, we were ready to offer the same public aid as Slovakia, yet mostly in the form of tax exemptions.
This is not quite the same, because tax exemptions come back to us. Since 2011, with the amount of the grants totaling PLN 350mn, we have been able to create 17 thousand jobs, instead of 4-5 thousand. Sure, it is a nice thing to have a big Jaguar factory, but not at any price.
It is said that it was important for the investor to start building in September. It was impossible in the case of Lower-Silesia Zone of Economic Activity (Dolnośląska Strefa Aktywności Gospodarczej) which has just been created in Jawor, a village currently inhabited by not more than 20 families. Couldn't we have passed a special purpose law, which would ensure acceleration of procedures, following Slovaks who had amended their legislation in July?
Even if we had tried, let me reiterate that the special purpose law which paved the way for motorway and freeway construction had taken 11 years to develop. Evictions of tenants to create an area for factory would not be well perceived by the public. If I were MP, I would hesitate to vote yes. The legislation process would certainly not go as smoothly as in the desperate Slovakia.
Why can't we move so fast? Is it because they have a new Prime Minister?
The Polish Information and Foreign Investment Agency completed 54 projects last year, facilitating corporate investment of EUR 1.8bn and creating 8.8 thousand jobs. SARIO, our Slovak counterparty, is able to show a track record of 25 projects for EUR 170mn and 4.6 thousand jobs. The Slovak investment boom that took place 7-8 years ago was related to a single sector– the motor industry – and it drained investments from other sectors. We have six or seven cards in our hands, six or seven different sectors, all of them having more or less the same potential to create jobs.
And maybe the political situation was more favorable in Slovakia? A new Prime Minister who wished to show off some success versus the Polish government 3 months prior the elections?
The Polish government might be looking for a showpiece, but everyone has acted reasonably. They decided not to show off before the electorate at any price.
Or perhaps we lost because of the tensions between the Agency and the Ministry of Economy? The election for the PAIiIZ Management Board has been under way since April.  The contest for Deputy Presidents, and then for one Deputy President, has been interrupted and extended, now it's ceased. You are the only Management Board Member.
I am delighted to earn confidence of all the Supervisory Board. The Management Board has shrunk, because we have wrapped up the promotion program of Eastern Poland, after 5 years. The Agency is operating 179 projects; 20 % more than a year ago.
So it was not the case that something failed in the Polish system?
Not really. The Ministry of Economy was the principal negotiator, the PAIiIZ was the co-negotiator and a provider of professional materials. The economic zone in Legnica performed very well in the negotiations ,as did local governments at all levels. I can only repeat: we do not buy investments. We boast sufficiently good macroeconomic situation, various strengths related to labor market resources, the infrastructure, for which we were criticized, and now it is one of the factors in favor of selecting Poland. We do not have to pour money down the drain.
Let's leave Jaguar alone. Could you comment on the Expo Exhibition in Milan, Mr Commissioner General?
I had my concerns about this exhibition. Firstly, in Shanghai we had enjoyed incredible success, attracting 8.5 million visitors, more than Germany. We had 3.5 years to make arrangements for Shanghai, and in case of Milan – only a year. Yet Milan came to be a promotional success – less expected than Shanghai – a huge promotional success of Poland. A few days ago we scored a record number of visitors: the pavilion attracted 13 thousand persons, whereas the Americans reported 11 thousand visitors a day.
Do you mean that the Expo is a success?
This year's Expo concentrates on the topic of feeding the planet. Some pavilions are like churches, e.g. the audience in the UK pavilion for half an hour watches how honey is produced, and in the Israeli one they study drainage systems. People come to the Polish pavilion and stay there for amazingly long. We managed to build a pavilion of an imperial character. Our intention was to show that we are an empire in food production: we hold the first position in Europe is regard to poultry, in beef production we come second, in cheese and dairy we rank fourth, and we are a leading apples producer. But this story cannot be told in a simplistic way. That is why all the time there is something going on in front of our pavilion. People taste the Polish cider, different kinds of juice, watch performances. The exhibition inside changes every week, because we show all the Polish regions, one by one. A week ago, half-way through the whole thing, a half-millionth guest visited us. It transpires that even if we are short of funds, and the structures are not in place, we are still able to launch something attractive overnight. Corriere de la Serra runs stories on us every third day, and the praise is so exaggerated that I will not quote it.
What distinguishes the Polish pavilion?
It is vibrant with youth: architects who designed it are a little over 30 years of age, the performing artists – around 25 years of age, representatives of the regions – early 30s. Except for yours truly, we have definitely the youngest pavilion on the grounds. One of our tasks is to convince the world to hold the Expo 2022 in Łódź.
Do we have any chance?
If Łódź perseveres, it stands a chance, because – so far – it has been competing with Minnesota and Turkmenistan. The so-called small exhibition will be dedicated to urban revitalization. If we win, Expo would be held in the center of the city, and not one hour-drive from it, as it's the case in Milan.
What are other things that the PAIiIZ is handling right now?
The GoChina Programme. We have had a very intensive period. The minister of foreign affairs Grzegorz Schetyna, minister of national defense Tomasz Siemioniak, minister of finance Mateusz Szczurek have visited China over the recent months. This year the Chinese Centre at the PAIIZ has received 45 delegations. We are addressing three main issues. The first one is the arrangements for the Poland's entry into the Asian Infrastructure Investment Bank – on the occasion of the conference co-organized with the Ministry of Finance on August 27th we have enquired among Polish companies what they are interested in with regard to the Poland's membership. Second, we would like to be part of the latest concept on the new Chinese authorities in regard to creation of a silk route. We are signing a Memorandum of Understanding with the Silk Route Fund. We also want to assist the Central and Eastern European Fund, which proves to be quite apathetic and has staged a mere two projects. We also have to build the Secretariat for investment of the 16+1 group.
What about GoAfrica?
We are continuing this program. There will have been 3 more missions by the end of the year. This is a big success. The success of GoAfrica is thanks to the fact that we have been using Polish politicians as ice-breakers, and the business community followed them. The political umbrella is a must in Africa. At the moment we have slowed down a little – we are finding it difficult to encourage the politicians to go hand in hand with businesses. But for sure we have succeeded in dispelling the fears against the support of businesses. As it happened recently in one of the Central Asian countries. The Deputy Prime Minister Janusz Piechociński heard that the underground was under construction, so he responded, "I have brought you two Polish companies which are engaged in this business. Here you have their Presidents".
And the GoArctic programme?
October will see the inauguration gala, and November  – the first mission to Finland or Greenland. The Arctic may appear an exotic destination, yet it holds the deposits of 90 billion barrels of oil and 44 billion barrels of natural gas. KGHM and PCC Rokita have already launched their business operations there. KGHM pursues the extraction of molybdenum, PCC Rokita produces ferrosilicon. We will start with an educational event for Polish companies. For the time being Arctic seems to be a more exotic destination than Africa, but it is a good business destination.
Why is PAIiIZ not running the GoIran programme?
The Ministry of Economy has granted a subsidy for this action to the Polish Chamber of Commerce.
Does the Agency support Polish companies?
Yes, those which invest at home, as well as abroad. We are supporting eight of the former, and so Poland is ranked as 7th among the active PAIiIZ projects. It turns out that our system is good for both the international and Polish  investors. Most of them come from food, wood processing or shipyard industry.
Is this industry still alive in Poland?
Nothing makes me more irritated that complaints about the shipyard industry. The Polish shipyard industry boasts with the second biggest portfolio of orders in Europe. It employs 30 thousand people. We observe a huge investment wave. Instead of 3 unprofitable shipyards, we now have 45 medium-sized shipbuilding plants. Please come to the Baltexpo on September 7th, then you will see it.
And what about supporting Polish companies' investments abroad?
This year PAIIZ has completed 2 projects: IT companies' investment in the UK and in Germany.
Is that all the PAIiIZ does?
Until the end of the year we are going to publish four more reports, including the one comparing investment conditions 10 years after the accession to the UE. Additionally, we support the free market processes in the countries which are still heading there. This year we are going to train the representatives of Azerbaijan, Belarus, Kyrgyzstan, Turkmenistan and Moldova. For a year, our colleagues from Botswana will be studying how to attract investments and create special economic zones. This is our small Promethean program.
How large is the PAIiIZ budget?
The entire budget, including investment, promotion abroad, Expo, GoAfrica, GoChina, GoArctic stands at PLN 11.7mn. It has been reduced this year.
That's not enough. Czech Invest has several times more.
But Czech Invest also deals with granting UE subsidies. Let's look on the bright side: it turns out that in the center of Europe it is possible to attract investments without massive structures and money.
Interviewer: Małgorzata Grzegorczyk