Two reports from Nordea Bank and Ergo Insurance have highlighted Latvia in both - economic outlook and individual feeling of security.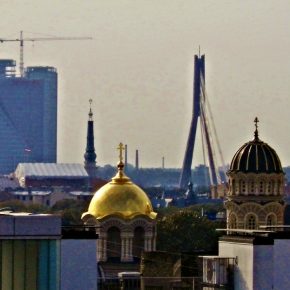 Riga, Latvia (Ivan Zanotti Photo, CC BY-NC-ND)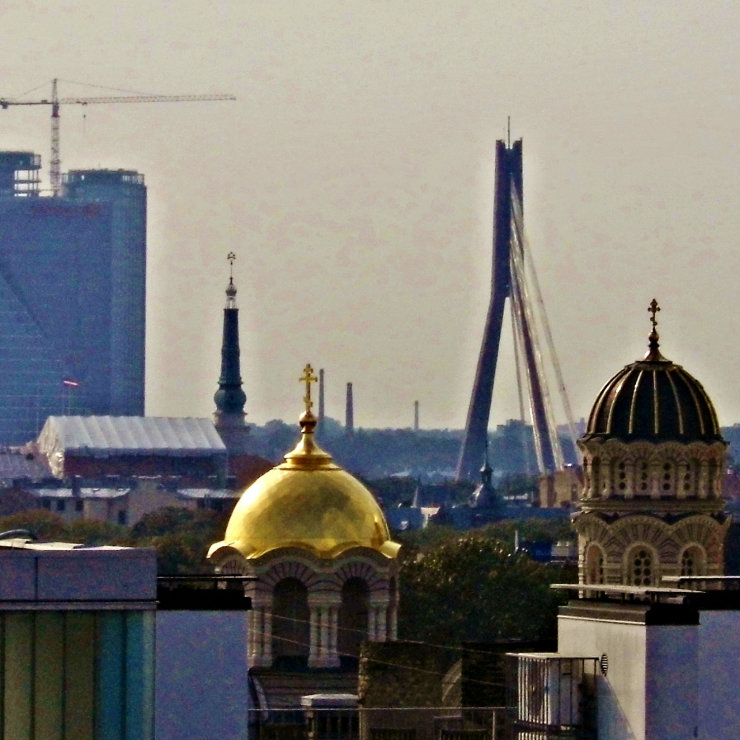 Riga, Latvia (Ivan Zanotti Photo, CC BY-NC-ND)
The Nordea Bank Economic Outlook Report envisages Latvia as a country with the highest growth in the Baltic region in 2017. Latvia is expected to grow by 4 per cent, Lithuania 3.8 per cent and Estonia 3.3 per cent which exceeds the previous forecast of 3 per cent for Latvia and Lithuania and 2.5 per cent for Estonia
Furthermore, Latvia is also expected to grow the fastest in 2018 at 3.8 per cent, with 3.5 per cent forecast for Lithuania and 2.9 per cent Estonia. Looking further ahead, Lithuania is expected to have 3 per cent growth, Latvia and Estonia drop slightly to 2.8 per cent in 2019.
Inflation this year for Latvia is envisaged at 3 per cent, 3.9 per cent in 2018, and 2.8 per cent in 2019. Lithuanian inflation for 2017 is forecast at 3.8 per cent, 3.4 per cent in 2018 and 2.5 per cent in 2019 Estonia's inflation rate for 2017 is set to be 3.3 per cent, 2.5 per cent 2018 and 2.4 per cent in 2019
Tonu Palm chief economist at Nordea told the Baltic Course that "A broad-based recovery has set in after a 4.4 per cent growth in GDP in the first quarter with the outlook for exports and investment lifted by foreign demand and a kickstart to infrastructure spending. Exports of goods and services are growing."
This is to be set against a global rise of 3 per cent which the bank feels is decent. As the report states "the world economy continues to expand at a pace that is moderate compared to the pre-crisis level but may be just normal given the current conditions."
The reports come on the back of Eurostat figures for the H1'17 released in August and September. The three Baltic states have posted y/y export growth. Lithuanian exports rose by 18 per cent to a value of EUR12.6bn, Latvia's were up by 11 per cent to EUR5.5bn and Estonia's by 10 per cent to EUR6.4bn. By comparison Poland's export growth was up by 9 per cent to EUR99.7bn. Imports were up by 13 per cent valued at EUR98.7 bn. Total trade balance rose by 3.6 per cent to EUR1bn.
Imports for H1'2017 show an increase y/y. Lithuania increased by 18 per cent to EUR13.9bn, Latvia up 14 per cent to EUR7bn, Estonia by 11 per cent to EUR7.5bn. Lithuania and Latvia posted a trade deficit of EUR1.3bn, and Estonia of EUR1.1bn
According to the September Eurostat figures Lithuania had the slowest growth in the Baltic region in Q2'2017, which was 0.6 per cent compared with 1.2 per cent in Latvia and 1.3 per cent in Estonia. In the Q2'17 Lithuanian GDP grew by 4 per cent y/y, whilst Latvian rose 4.8 per cent and Estonian 5.2 per cent.
Compared to the same period last year GDP of the EU 25 increased by 2.4 per cent (in the Eurozone this was 2.3 per cent). Compared to Q1'16 the EU GDP rose by 0.7 per cent and Eurozone's by 0.6 per cent.
There is more good news for Latvia According to a report by the German Ergo Insurance company, Ergo Security Index 2017, Latvians feel more economically secure than Lithuanians or Estonians. 53 per cent of Latvians feel more confident, followed by 48 per cent of Estonians and 47 per cent of Lithuanians.
The report also showed that roughly a third of Baltic populations- 34 per cent in Latvia, 35 per cent in Estonia and 39 per cent in Lithuania has a plan about their future income and confidence about their income. If they lost their income Latvians and Estonians would be able to stay financially afloat for 5.1 months  while Lithuanians 7.2 months
As far as evaluating quality of life, Estonians and Latvians rated theirs at 6.61/10 , Lithuanians at 6.81/10. In having control over their own lives Lithuanians rate highly 7.65, Estonians 7.45 and Latvians 6.94. Compared to 2014, the Lithuanian score has dropped but the Latvian and Estonian rose slightly.