Hungarian-Croatian relations have never been too easy. Past political and economic dominance of Hungary over Croatia is one of the factors shaping today relations between the two states.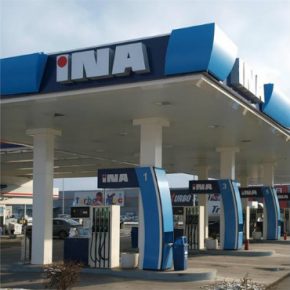 (INA, Public domain)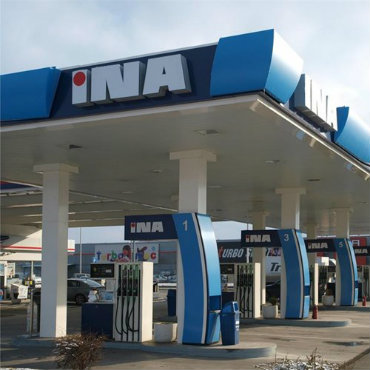 (INA, Public domain)
Influence of Hungarian elites could be seen in Zagreb or Rijeka, where some monumental buildings resemble well-known architecture of the 19th century Budapest. Lately, Hungary gradually regains its economic influence in the region.
Before the MOL-whale swam into the Croatian national waters, there were already other smaller investors from Hungary. As emphasized by the Croatian weekly Nacional, unlike Italians, Austrians and Germans who have mostly invested money in banks, financial institutions and telecommunications, the Hungarians have been more visible in tourism and manufacturing.
Hungarian investor Aguamarina invested EUR7.3m in a marina in Tribunj and additional EUR50m in the reconstruction of the hotel complex in Primošten. Another entrepreneur acquire from the Croatian government 81.4 per cent of the shares of the hotel company Jelsa in Hvar for EUR4m, and promised additional investment of EUR8m. Hungarians invested EUR20m in 500 apartments and about 65 hectares of land near Senj.
Dunapack build in Zabok the production facilities for corrugated cardboard and packaging. The value of this greenfield investment was EUR23m and provided work for over 100 employees. The Duna-Drava cement company has 100 employees and production facilities in several locations in Zagreb and across Slavonia. Fornetti, which manufactures ovens for special kind of bread, has installed its products in almost two hundred locations in Croatia. The Food International company opened the Svetlana Ivan Zelina plant, which supplies more than 100 types of Hungarian products to Croatian retailers. Exclusive Change company developed a chain of currency exchange offices. The Hungarians have been also interested in Rijeka harbor and its facilities. Since 19th century it has been main (if not only) Hungarian sea-harbor enabling Hungarian products to be shipped across the world.
MOL
Croatian-Hungarian economic relations, or to be more precise – discourse between these two states – have been dominated by the issue of the MOL investments in the oil industry in Croatia. The story began in 2003, when MOL bought 25 per cent (plus one share) of INA (Oil Industry – state-owned company). Thus, Hungary made a spectacular economic breakthrough in Croatia – it has emerged as the fourth largest investor.
For  USD500m Hungarians bought a company that employs ca. 10,000 people and has leading role in the Croatian oil business and a strong position in exploration, production, processing and distribution of oil in the region. Hungary has changed from a poor and underappreciated neighbor from the north into the major investor. As observed by local journalists, many Croats could not believe what was happening. The sale of Ina's stake caused a fiery reaction of the opposition, claiming that the sales process lacked transparency, while at that time Minister of Economy Ljubo Jurčić claimed that "Ina has gained a strong strategic partner and will become a strong regional player".
In June 2008, Prime Ministers of Croatia and Hungary Ivo Sanader and Ferenc Gyurcsany discussed possibilities of exchange of shares of INA and MOL. Meanwhile, the government received a letter by which the Austrian OMV expressed its interest in participating in the further privatization of INA, so the idea of exchange has been dropped. It did not stopped MOL from further expansion. Few months later, via public tender, MOL bought additional 22.15 per cent of INA shares, so with the previous 25 per cent plus one, it acquired a total of 47.15 per cent of shares. In this way, MOL became the largest shareholder in INA, where the government had only 44.83 per cent. OMV finally did not participate in the tender.
Consequently in January 2009, MOL overtook management of INA. Five out of nine board members has been appointed by MOL. Previously there were only two out of five. At the same time, INA/MOL was obliged, in a secret agreement, to isolate, as a separate company, a gas component of the business and subsequent (re)sale it to the government. The lack of transparency and fall of Ivo Sanader government in 2009 led to establishment of the special investigative commission which goal was to investigate the INA/MOL business. In June 2011, anti-corruption bureau – USKOK confirmed that Sanader was under investigation on suspicion of abuse of office and received a bribe of EUR10m from MOL's President Zsolt Hernadí, who in turn was granted the INA's management rights.
The year 2013 brings worrying economic indicators. Total oil and gas production in Croatia fell by 14.2 per cent between 2009 and 2012, while sales of derivatives on the Croatian market fell by 24 per cent and on other markets in the region by 22 per cent. The overall profit was lower by 62 per cent, oil and gas production by 35 per cent, imports of raw materials/oil products higher by 30 per cent and natural gas imports higher by 29 per cent. The study by the US consulting firm A.T. Karney and Oil & Gas Consulting showed that MOL, after taking over INA, caused damage to the Croatian side worth USD6,2bn.
Croatian-Hungarian relations have further deteriorated with the issue of Rijeka and Sisak refineries and lack of expected investments. The Croatian government claimed that MOL actions were damaging to Croatian economy. MOL management and the Hungarian government explained its activities by the world financial crisis and poor performance of the facilities on relatively small and difficult Croatian market.
The case has been a subject of the UNCITRAL arbitration but no evidence of the incompatibility of MOL's management were found and Croatia lost the case. MOL filed the case against the Croatian government to the International Center for Settlement of Investment Disputes (ICSID), where status of proceedings is pending.
Financial sharks
Recently, however, Hungarian OTP bank purchased 100 per cent of shares in Splitska Banka, and the forthcoming in the next fourteen months merger would create the fourth largest bank in Croatia, with a market share of 11 per cent. As indicated by portal Lider Media OTP bank takes over an indirect control of SG Lessing, SB Real Estate, SB Building, while the full takeover of Société Générale Insurance is expected in the third quarter of 2017. CEO of OTP Bank Sandor Csányi said that the economic situation on the Adriatic coast is better than in the rest of Croatia and that the tourism sector and the construction industry are among the major future clients. It is worth mentioning that OTP took over four other regional banks in Croatia – Dalmatinska, Istarska, Sisačka and Duborvačka.
Announcements of OTP's interest in Splitska Banka have long been mentioned as part of the three-member equation: the French company Société Générale, owner of Splitska banka, said that in order to acquire Zagrebačka banka, it should sell smaller Splitska and thus avoid the problem of excess market concentration.
In addition to the strengthening OTP, Splitska Banka will probably disappear from the market. As there is an ownership relation between OTP and MOL, therefore the question arises to what degree Zagreb will be able to stand against Hungarian investors in the future. Oil sector is already an important one, and banking sector cannot be ignored either. Does it mean that conflict over INA has been terminated?
Rising Hungarian position on Croatian economy, especially during the Agrokor-related turmoil, could also mean a progress and subsequent expansion of the Hungarian capital. The bottom line is that despite strategic importance of INA, the government in Zagreb would have serious difficulties in finding financial means to buy back the company from Hungarians. Its sale to other investors brings a risk of even bigger fish appearing on the Croatian sea – one with which Zagreb may not be able to play cat and mouse game.
Jan Muś is a lecturer at the Vistula University.