On November 18th the new PM of Poland Beata Szydło presented her expose before the lower house of the Polish parliament. The ideas from expose confirm promises Law and Justice made during the election campaign.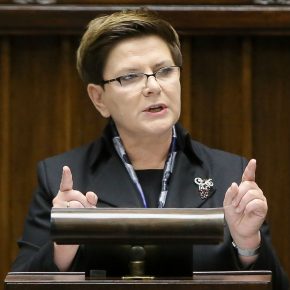 Beata Szydło, Polish PM (pic. PAP)
The content was rather pragmatic. PM started with issues concerning public safety and national security (referring to terrorist's attacks in Paris on November 13th), but the anthem of her speech was "development".
"At first: development. At second: development. At third: developments" Mrs Szydło said, adding that the main goal of her cabinet will be:
to help Poland escape from the middle income trap, and
to let Poles reach for the fruits of an economic growth.
Mentioning that her cabinet is signing the contract with Polish society for four years, she revealed her plan for the next 100 days. The first steps of the new government will be:
Introducing monthly benefit for families: PLN500 handout per child,
Lowering the retirement age: of women (60 yo) and men (65 yo),
Raising the personal allowance to PLN8.000 per year,
Introducing free prescriptions (medicines free of charge) for people over 75 years old,
Raising the minimum wage to PLN12 per hour.
PM said the first tasks for the Finance Minister (Paweł Szałamacha) will be to amend budget bill 2016 so that the government could start paying PLN500 monthly for the second and each subsequent child, and to impose a tax on banks and supermarkets.
Among the goals of the new government is also boosting the regional development of the country. PM Szydło explained that the new Ministry of Development (the head of is Mateusz Morawiecki, the former CEO of BZ WBK/Santander bank) will absorb the competences of the Ministry of Economy and the Ministry of Regional Development. The Ministry will focus on:
developing Polish "interior" ("The development can't be reduced to the rise of the metropolis. We will resume the policies of sustainable development", said PM Szydło),
improving absorption of the European funds ("The EU funds are used in an ineffective way. (…) The financial sources from Financial Framework 2014-2020 are not yet involved although we're now in the second year of the Framwork", PM said).
The Szydło's important message was the promise of cutting taxes for SME's (lowering Corporate Income Tax from 19 per cent to 15 per cent) and the promise of "removing obstacles" for entrepreneurship. Polish Prime Minister also added that her government will improve VAT collection.
"It is a radio request show" – commented former PM Ewa Kopacz (Civic Platform). "When I was leaving the office I said that the country is sound with healthy public finances" she added in an interview for the Polish public television. "Now I am concerned about the future of our public finances (…) I am also curious how will Polish stock exchange react".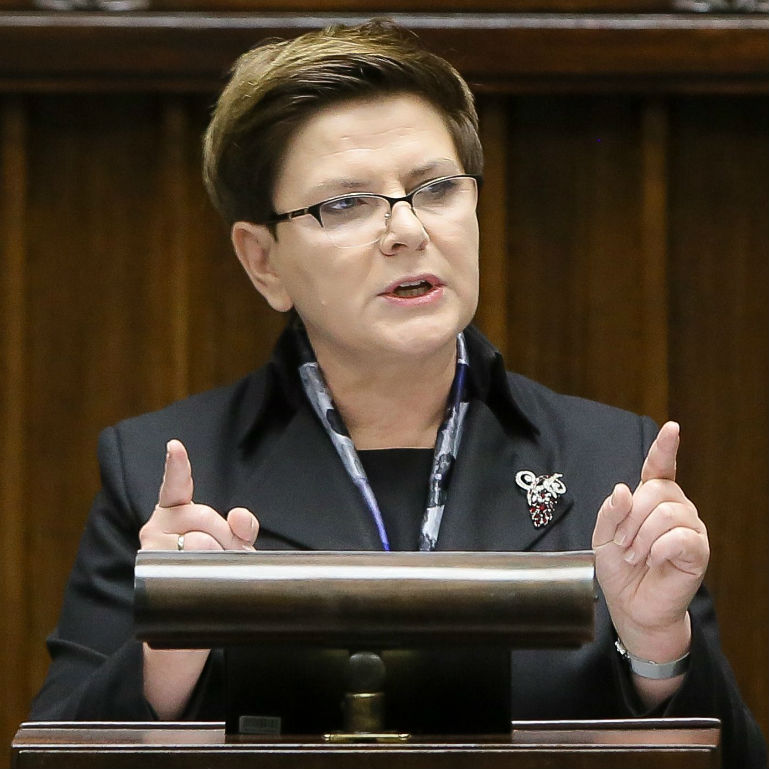 Beata Szydło, Polish PM (pic. PAP)