Danpower Baltic, a German-Lithuanian joint venture, has bought three biomass heating plants in Vilnius and Kaunas.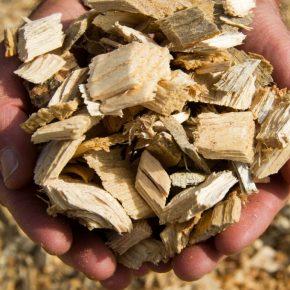 Biomass (Oregon Department of Forestry, CC BY)
Lithuania's competition watchdog gave the go ahead for the purchase of Marivas the owner of the plants that were indirectly controlled by Icor Group Lithuania.
Arturas Kliukevicius, CEO at  Danpower Baltic, said that the company had acquired two plants with capacities of 45.8 megawatts (MW) and 23.8 MW in Vilnius and a 48.5 MW facility in Kaunas under the deal with the Netherlands-registered Green Environment Fund I.
In 2015, Danpower Baltic completed the construction of a 25 MW biomass heating plant, worth 10 million euros, in Vilnius. Furthermore it is building a 25 MW,  EUR25m co-generation plant in Kaunas and owns a 4 MW biomass heating plant in Joniskis, in northern Lithuania.
Danpower, which is owned 84.9 per cent  by the Hannover municipal utilities company Stadtwerke Hannover, and Lithuania's renewable energy company Geco Investicijos and  each hold a 50 per cent share in Danpower Baltic.
Latvenergo, a Latvian utility, meanwhile, closed 2015 with a profit of EUR85m
Although the figures are yet provisional, they should be compared to 2014 profits of EUR34.9m. However the group's 2015 revenues declined by 8 per cent from 2014 to EUR929.1m mainly as a result of changes in accounting rules.
The group's earnings before interest, tax, depreciation and amortization were EUR306.9m, 30 per cent up on 2014. Total investment in 2015 was EUR190.5m, a rise of 7 per cent on 2014.
In 2015, Latvenergo group continued to look at areas to strengthen its market position. It supplies 30 per cent  of the total electricity market in the Baltics. As a result of targeted sales activities outside Latvia, the number of business customers in Lithuania and Estonia increased by 30 per cent compared to 2014. The total number of customers in neighboring countries increased by 4 per cent to over 35,000.
In total Latvenergo supplied 7.880 GWh of electricity to its retail customers, with 2.539 GWh supplied to customers in Lithuania and Estonia. Electricity supplied to neighboring markets is by more than 40 per cent higher than the amount supplied in Latvia by competing electricity suppliers.
Last year, the group generated 3,882 GWh of electricity and 2,408 GWh of thermal energy. The total amount of generated electricity is 7 per cent more than in 2014. The amount of electricity generated by Riga combined heat and power plants (Riga CHPPs) increased by 23 per cent, to 2 025 GWh in 2015. Because of the efficient management in this plan, the price of electricity price was stabilized in Latvian and Lithuanian bidding areas and the risk of an increase postponed.
Investments at a level of 62 per cent were in network assets and their modernization, thus increasing the quality, technical indicators and safety of operation of network services. EUR 31.9 million were invested in the ambitious reconstruction and overhaul of Daugava HPPs, which will increase the amount of electricity generated and the operating life for another 40 years.
Another energy company recording positive 2015 figures is the Lithuanian state-owned Lietuvos Energija.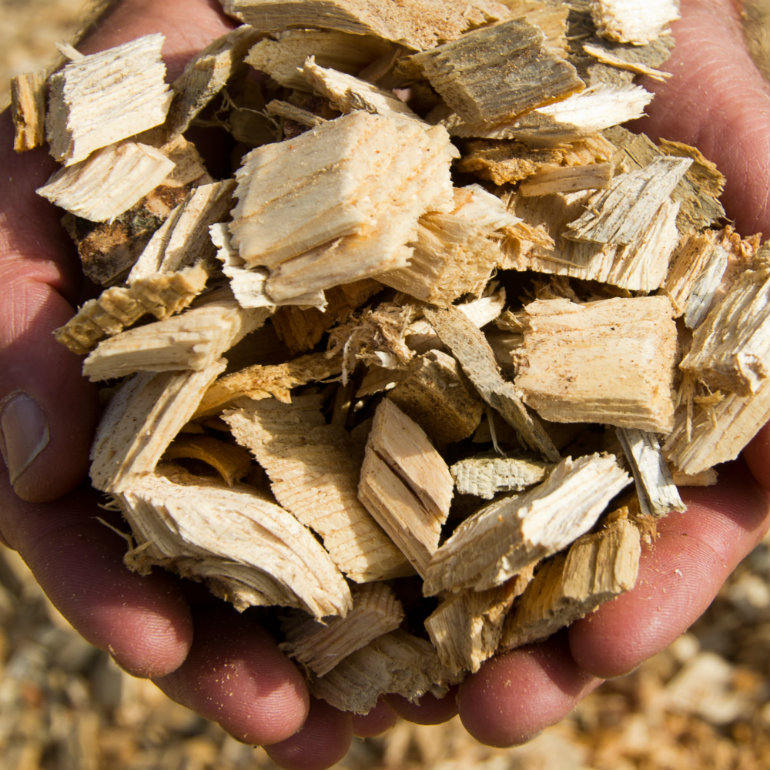 Biomass (Oregon Department of Forestry, CC BY)