In late June 2019, Hungary became another EU member state with an auction procedure for the sale of frequencies needed for the deployment of 5G networks underway.
(Christoph Scholz, CC BY-SA 2.0)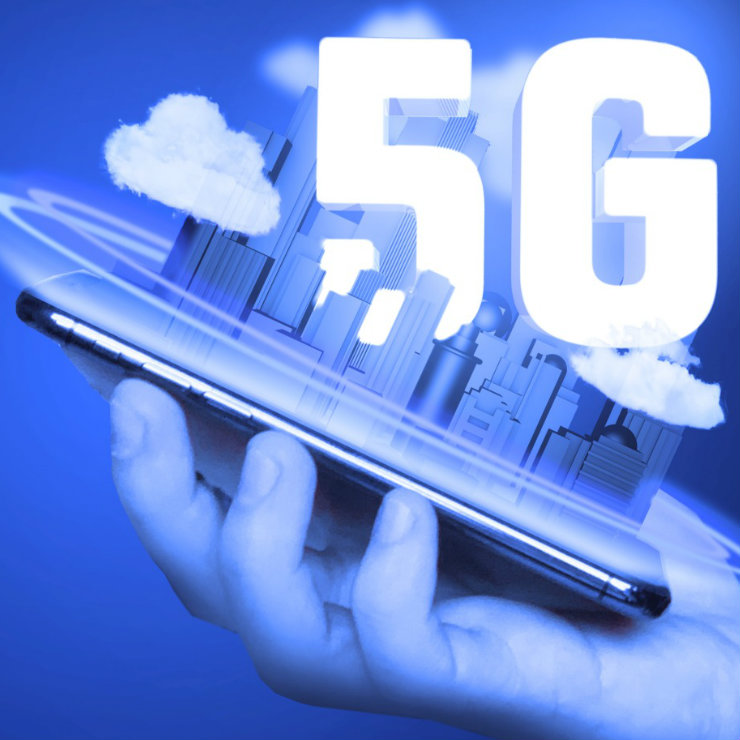 (Christoph Scholz, CC BY-SA 2.0)
Hungary's telecommunications regulator NMHH published a draft documentation for the sale of more than 400 megahertz of 4G spectrum later this year. According to some estimates, construction of 5G mobile antennas which would be able to cover the entire country could cost up to EUR1.9bn.
One of the aims of 5G is to offer mobile and fixed internet access at broadband speeds of the order of 10 Gbps, which is about a hundred times faster than the current technology allows. Such internet speed is necessary for transport of large volumes of data needed for the deployment of Internet of Things (IoT), an extension of internet connectivity into physical devices and everyday objects.
Hungary's Innovation and Technology Minister, László Palkovics hopes that his country can conclude the sale of 5G frequencies faster than Germany, where the action started already in March this year. The Minister also said that it is important for the Hungarian government to play an active role in the deployment of a 5G network in the country. "Hungary aims to start 5G services at major industrial sites in 2020 and the network should cover all big cities and main transport routes by the middle of the next decade," Mr. Palkovics was quoted by Euronews.
In Hungary, there are three main mobile network operators: Deutsche Telekom's local unit — Magyar Telekom, Vodafone and Telenor.
According to Reuters, Magyar Telekom has installed Huawei and Cisco Systems Inc equipment at a 5G test base in western Hungary. And it is precisely the question of the Chinese tech company's Huawei participation in the deployment of 5G networks in the EU member states that raises eyebrows across the continent.
After Huawei was added to the US Department of Commerce's sanctions list in May this year, the US government has been putting pressure on its European allies not to do any business with the Chinese company, warning from possible security risks for the whole transatlantic alliance.
However, most European countries, including Germany, seem to have taken a more pragmatic approach whereby they do not exclude foreign technology suppliers, such as Huawei, from participation in the development of 5G networks in Europe.
Huawei not seen as a threat by Hungarian experts
There is no evidence that technology produced by the Chinese telecommunications company Huawei poses a security threat, Mr. Palkovics said in an interview with Reuters. "We have taken a rather pragmatic stance, the same, in fact, as Germany," Mr. Palkovics said, adding that the Hungarian government does not have any data that would support the claim that Huawei's technology pose any risk to Hungary.
He further stated that Hungary is closely following the latest developments with regards to Huawei in Germany, which is currently developing an assessment system which would be able to identify any possible security threats. "Once other, technologically more advanced countries launch the rollout that way, we will follow suit. If they do not, we will not either," Mr. Palkovics commented on Huawei's potential participation in the development of Hungary's 5G network.
Germany, Hungary's most important trading partner, has taken a rather pragmatic approach to the Chinese technological giant. Instead of targeting Huawei specifically, German regulators are preparing a set of rules that will apply to all technological companies interested in partaking in the development of the German critical internet infrastructure, whether it is Nokia, Ericsson, or Huawei. "The new rules should apply to all companies regardless of what their name is," the president of the German Federal Network Agency, Jochen Homann told NTV, adding that "so far the Agency has found no evidence of Huawei doing something what they should not be doing."
Huawei's presence in Hungary
Although from the press statements it might seem that the Hungarian government is rather impartial about Huawei's faith in the Central European country, there has been a lot of mutual cooperation in recent years.
For example, in November 2018, Huawei signed a cooperation agreement with the Hungarian government to improve the country's broadband services. The aim of the deal was to help reach Hungary's target of offering 90 per cent of all households 100Mbps internet speeds by 2025.
At the time of signing the deal, Mr. Palkovics was much more optimistic about the role Huawei would play in deploying 5G networks in the country. "We expect Huawei to begin building a home 5G network soon," Laszlo Palkovics said in November 2018.
It is also notable that Huawei employs around 2,000 people in Hungary, and, according to company figures, it has invested USD1.2bn in the country since 2005. Huawei's European Supply Centre, launched in 2009, is located near Budapest. It is Huawei's largest production base outside China.
Filip Brokeš is an analyst and a journalist specializing in international relations.