By the year 2025, up to 80 per cent of Russia's population will have access to the internet via the 5th generation wireless network (5G), according to a recent Global System for Mobile Communications (GSMA) report.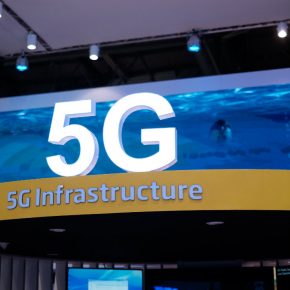 (Kārlis Dambrāns, CC BY)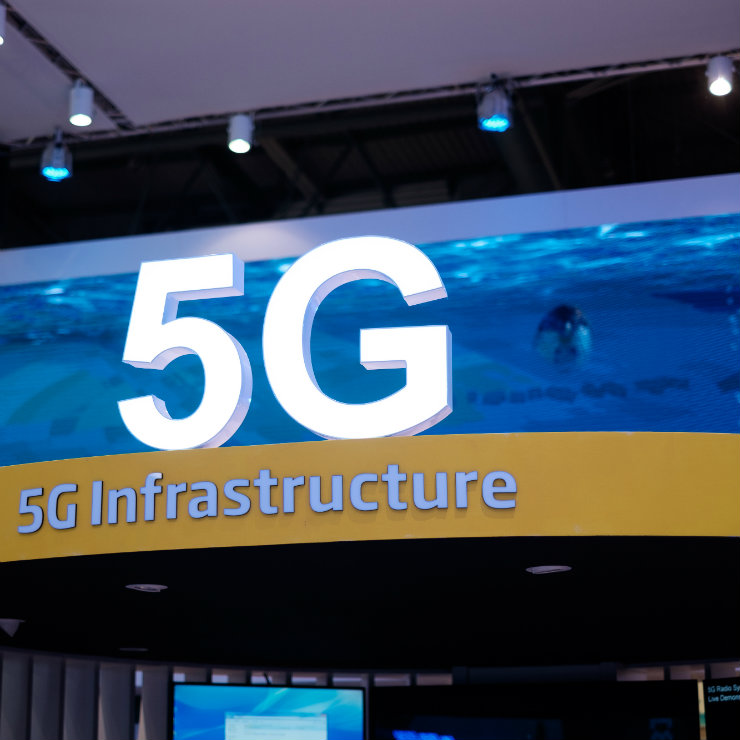 (Kārlis Dambrāns, CC BY)
Russia is already at the forefront of mobile technology adoption in another sense — it has the highest mobile penetration out of the 10 largest countries by population. In 2017, the amount of unique mobile subscribers as a percentage of population reached almost 90 per cent in Russia, leaving the United States and China in the second and third place, respectively.
Although Russia is clearly leading the way, the whole Commonwealth of Independent States (CIS) — a regional intergovernmental organization of 10 post-Soviet republics in eastern Europe and central Asia — is surprisingly among the world's most "connected" regions. In fact, after North America and Europe, it has the highest mobile internet penetration in the world, reaching 52 per cent in 2017.
Upgrading to 5G
As far as the amount of internet connections made by mobile phones is concerned, 4G is projected to become the most prevalent mobile network technology in 2019, and to remain in that position until 2025, according to the GSMA report. "While 4G has been driving and enabling the transition from the connected consumer to the digital consumer during 2010-2020, 5G will play a key role in the transition to the augmented consumer in the longer term," the report says.
5G network is expected to bring faster internet access, so that video that takes more than a minute to download using 4G will be available after just a second. There have been tests conducted demonstrating that 5G networks can run at more than 100 times the speed of 4G.
One segment of today's economy that is expected to particularly benefit from such a fast internet connection is the Internet of Things (IoT). This can mean anything from the internet-operated fridge that can reorder food, to the online network that will make driverless cars and delivery drones easily communicate with each other and function flawlessly with a little need for a physical, human intervention.
"Today's digital consumers are the key addressable market for 5G service. Many of these consumers will increasingly adopt a range of technologies that are expected to benefit from the faster speeds and lower latencies promised by 5G," the report says.
These technologies include "advanced video capabilities (i.e. 4K, 8K, 3D video, 360-degree video for sports broadcasting), AR and VR applications for gaming and immersive TV, autonomous cars, and digital services and content for connected stadia and smart cities."
As with any other advanced technology promising an enhanced user experience, there will be a cost to the consumer. To begin with, in order to be able to connect to a 5G network, the user will need a compatible handset, and the first 5G-enabled smartphones are expected in 2019.
Russia among the leaders
By 2025, around 80 per cent of Russia's population will have access to the 5G mobile internet network, and around 20 per cent of all mobile internet connections will be made on the 5G network, according to the GSMA report.
Russian mobile network operators plan to launch 5G commercial network services in 2020. "The speed with which Russian mobile users will transfer to 5G will largely depend on building the networks and the cooperation of mobile network operators with one another," Russia's Rostelekom's representative said to Kommersant.
Already in April 2018, Russia's VimpelCom (a brand of the mobile network operator Beeline) together with the Chinese Huawei held a joint presentation showing the most recent communication technologies supported by the 5th generation network. The two communications companies demonstrated a smooth interaction between two speakers using a hologram — a digitalized image transmitted through Mixed Reality glasses (MR).
Holographic communication is one of the examples of a futuristic technology that requires a very high bandwidth and low latency, something that only 5G networks can provide. Apart from holographic calls, Beeline and Huawei presented a 5G-supported virtual reality (VR) in form of a 360-degree camera placed in a VR helmet.
Tech-friendly people
Russia's position among the world's mobile internet leaders might seem less surprising when taking into account the fact that the country already dominates in other branches of the fast growing digital economy. For instance, Russia is the world leader in digital payments adoption. According to the consulting firm, Capgemini, Russia leads the world in its digital transaction growth rate, with a recent 37 per cent surge in total volume of digital payments.
Considering the rapid expansion of Russia's leading technological companies, such as the search engine Yandex into fields seemingly unrelated to their primary business activities combined with the willingness of the Russian people to integrate the latest technological innovations into their everyday life, it is no wonder that Russia ranks so high in a number of international technological rankings.
The reason for Russian people being so tech-friendly has been described very eloquently by Maxim Evdokimov, vice president of Tinkoff, the world's largest online bank. "The people in Russia were behind the fence for too long, and when it finally dropped, they embraced all the available technology. Russia is the number one market for Apple Pay in the world. For example, in the US, you can't pay contactless in i.e. Starbucks. In Russia, you can do it almost everywhere," Mr. Evdokimov explained.
Filip Brokeš is an analyst and a journalist specializing in international relations.