Serbia will need to find alternative supply routes for supplies of Russian gas by 2019, Director of Serbia's state-owned gas enterprise Srbijagas Dusan Bajatovic said.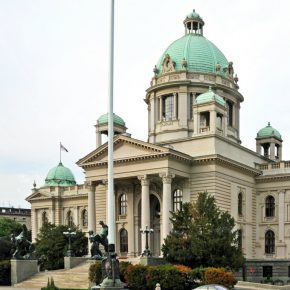 Belgrade, Serbia (Dennis Jarvis, CC BY-SA)
"It's certain that in 2019 Russia will shut down transit through Ukraine, and Serbia will be left without its most important – and practically the only – supply route," Bajatovic said.
Serbian Minister of Mining and Energy Aleksandar Antic has said that Russia, which is currently Serbia's sole gas supplier, would remain the key partner in gas supply.
Serbia uses about two billion cubic meters of gas a year and almost 80 per cent of that amount is imported from Russia via Ukraine and Hungary.
Russia has exploited this dependency by charging Serbia USD340 per thousand cubic meters of natural gas, considerably higher than what Moscow charges Hungary and Ukraine. Serbia has courted Western investment to improve its energy infrastructure, but its lack of alternative short-term energy partners has forced it to accept Russia's pricier exports.
Serbia has also launched talks on gas supply from another direction – north, but has not yet been invited into any gas pipeline projects in the region, although new quantities via the Nord Stream 2 pipeline are a possibility, Antic said.
"Whether it be Russian or American gas or gas from another country, from shale, is not so important, but for now there are no technical possibilities for its delivery and no clear calculation as far as cost-effectiveness," he said.
Bajatovic added that Serbia "must and wants to" build a gas interconnection with Bulgaria as a transitional solution.
Freek Janmaat, a members of EU's Delegation in Serbia, said the EU is "ready to allocate a generous sum of money for the project."
According to Bajatovic, Southeast Europe is the victim of bureaucratic and political disputes between the EU and Russia and that "some kind of gas supply will have to be established, whether it's a pipeline or liquefied gas from shale."
Bajatovic said Serbia is talking with Gazprom about gas deliveries from Baumgarten, Austria, "and is working to expand Banatski Dvor and Srpski Itebej (gas storage facilities) – and there should be the guarantee of its gas security."
"In those two storage facilities Serbia would have around two billion cubic meters of gas, which is level with Serbia's annual consumption," said Antic.
Antic also said that now was a good time for joint projects with Serbia's Russian partners, because the state has no debt to Gazprom from the previous heating season.
Bajatovic added that both investments may cost up to EUR170m, but in return Serbia would get facilities for the storage of two billion cubic meters of gas, which fully covers annual consumption. Out of that sum, roughly EUR65m would be invested in the modernization of the Banatski Dvor facility.
Bajatovic went on to say that South East Europe had no alternative gas supply, because all the quantities from Azerbaijan have already been leased. Besides, there are no pipelines with a regional capacity from Croatia and Bulgaria, which could deliver gas to the region.
Serbia has also initiated talks on cutting the cost of gas transport via Hungary, which is currently USD44-47 per 1,000 cubic meters.
"Russia needs a strong Serbia, as well as a strong Srbijagas standing tall," said Russian Ambassador to Serbia Alexander Chepurin. Russia annually delivers 1.5 billion cubic meters of gas to Serbia. In 2014 Gazprom delivered a total of 146 billion cubic meters of gas to Europe and that Europe's gas consumption has gone up. Serbian president Tomislav Nikolic has insisted that Serbia's strengthened alliance with Russia will not compromise its EU membership aspirations. In January Russia's Deputy Prime Minister, Dmitri Rogozin, announced Moscow's intention to arm Serbia with sophisticated weaponry, including S-300 surface-to-air missiles, causing controversy in Brussels.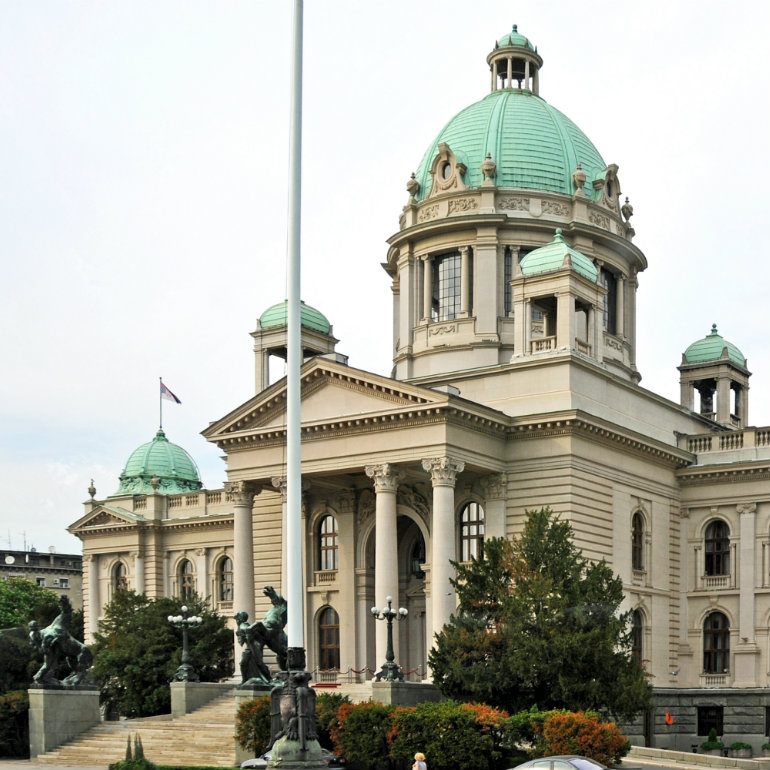 Belgrade, Serbia (Dennis Jarvis, CC BY-SA)