Two recent reports highlight the difficulties faced by clean energy proponents in Europe and Poland. How can we reconcile the introduction of and investment in renewable energy with acceptable costs?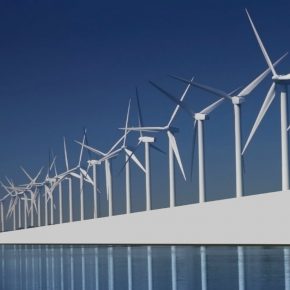 (©Shutterstock)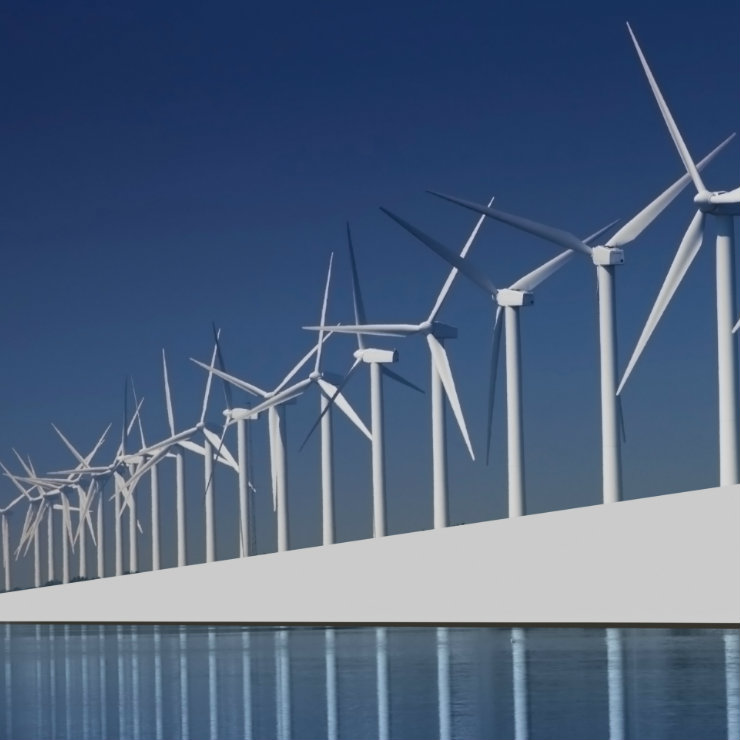 (©Shutterstock)
The Brussels-based Union of the Electricity Industry EURELECTRIC report published on September 26th, argues that setting a CO2 emission limit will lead to higher prices and deter investment while a report from energy consultants Ambiens gives an assessment of the last year in the Polish renewable energy sector. According to the report, the EU emissions limit, which is set at 550g/1kWh may lead to higher prices for European consumers, as well as a diversion of EUR20bn in investment.
The emissions cap is a European Union scheme to reduce greenhouse gases and promote a shift to renewable energy sources. The scheme calls for fines for generators exceeding the limit, unless it is negotiated away. Critics argue that this would hit coal and less-efficient gas plants.
Krystian Ruby, General Secretary of EURELECTRIC, stated that conventional electricity is indispensable for continuing energy security. "If this rule is applied to existing assets (enforcing the 550g limit), it will divert investments and do a disservice to Europe's efforts in delivering the clean energy transition," he said.
Energy consultants Compass Lexecon carried out the research and reinforced the point. The costs of introducing a 550g CO2 limit in Poland, where 80% of the energy generated is through coal that emits 700g CO2/1kWh, would be high. The company also stated that this would halt the building of newer power plants as the 550g limit would be applied straight away. Higher-emitting power plants would be curtailed. The company thinks that even if the EU internal energy market will not be created, conventional power stations would die off anyway, but they would not be replaced since they would not have any incentive. Thus, there would be an energy deficit.
The Polish government's reluctance to introduce the limit is justified by the Minister for Energy Krzysztof Tchórzewski, who told Dziennik Gazeta Prawna daily that "we don't want to introduce legislation that could sow doubt in the European Commission (referring to the lack of a first reading in the Sejm). We play fair," he added. This point was also stressed by the Deputy Minister Grzegorz Tobiszowski. Speaking at the unveiling ceremony of a new mining investment in Jaworzno, he said "The use of synergies between modern mining and energy is an important element in ensuring the energy security of Poland."
Wojciech Dąbrowski president of PGNiG Termika (Polskie Górnictwo Naftowe i Gazownictwo, the state energy producer) said "our view is that you can't say what is to be in place of coal, but what is alongside," in an interview with a portal msn.finanse.
Anna Ogniewska, Climate and Energy co-ordinator at Greenpeace Poland, criticised both approaches. "The energy system can be secured without the introduction of pseudo-taxes which are already being called a 'coal subscription'. The world sees the benefits of the development of innovative technology in renewables and energy effectiveness, but the Polish government is trying to go in the direction of obsolete coal technology."
The problems of the Polish renewable energy sector were illustrated in a report by energy consultants Ambiens published in August 2017. The year 2016, it stated, was the worst ever for the sector. There was a lack of added power in 2017, a dramatic slowdown in the installation of new windmills in contrast to previous years, despite favorable weather and climatic conditions. Also the energy sectos criticises new legislation.
The research shows that since 2005 the renewable energy has been growing steadily with several hundred MW being added to the grid. But this slowed in 2016. From H2'2016 there is practically no growth shown and this linked to the end of the green certificate period (tradeable vouchers that permit he generation of 1MWh of renewable electricity) and auctions for green energy, as well as to local planning regulations that restrict the location of windmills with regard to residential housing.
Wind capacity in Poland since 2016 has stabilised – both in terms of new capacity added (nearly none) and cumulative capacity, at just under 6000MW. In H1'2016, just over 1000MW were added and this stopped by H2'2016. 2015 and 2016 were good years in which projects begun taking advantage of green certificates. This fell in 2017. Germany and the UK were clear leaders with nearly 3GW of new capacity in renewables, 2.3GW in wind power alone.
The rest of Europe – apart from Germany UK and France, is pitifully behind. Poland comes in at the 14th place behind Croatia. Half the EU membership also failed to add any more wind power capacity.
In terms of percentage growth in H1'2017 the UK comes on top with over 10 per cent at the end of 2016. Followed very closely by Belgium, Poland and the Baltics states.
Electricity consumption in Poland is on a long-term upward trend. Wind power accounted for nearly 20 per cent (due to favourable weather conditions). Over the last ten years, wind generation has increased in Poland from zero GWh to a peak of 1600GWh but we can see a flattening of growth since 2016. Polish supplies will be dependent on weather and atmospheric conditions in a period of ever increasing demand for electricity and a slow but sure departure from coal, according to the report.
The Ambiens report categorically states that 2016 was the worst year ever; no added generating capacity and a slow-down in added windmills: from 163MW in 1996 to an almost flat stability from 2013 22 845MW to 22 864MW in 2016.
According to the report Spain experienced a similar slow-down since 2012 but is now buying up 3GW of electrical power from renewables including 1.1GW from wind.
Poland's President signed the amendment to renewable energy legislation. The proposed recalculation of the compensatory payment to private, small-scale generators from PLN 300 MWh to around PLN 50 MWh means that these energy producers will find difficult if not impossible to continue (with the knock-on effects to their investors and creditors).