The Port will use the land to increase the functionality of port services, with particular emphasis on the construction and operation of offshore wind farms in the Baltic Sea, the port said. The authority has already carried out a preliminary investigation of the possibility to adapt owned land for handling, storage and assembly of offshore wind farm components.
(United Nations Photo, CC BY-NC-ND 2.0)
In June 2019, the Port of Gdynia signed a Letter of Intent with local community representatives to jointly invest in and operate onshore facilities for offshore wind farm construction off the southern coast of the Baltic Sea. Poland plans to develop 8GW of offshore wind energy in the Baltic Sea by 2035.
The energy company PGE has presented forecasts showing Poland's Baltic Sea has the capacity to generate 9GW to 12GW of energy, ranking it second only to the North Sea, which has capacity for 13GW. In total, 13 wind farm projects are under consideration in Poland's Baltic Sea with an ambition to generate 25 per cent of the country's energy by offshore wind by 2040. Investment is expected to create a boom in the offshore wind sector generating an estimated 77,000 jobs and the EUR14.1bn for the economy by 2030.
The plan currently being debated is for 4.6GW to be installed by 2030, scaling up to 6GW by 2035 and 10GW by 2040. Radosław Pachecki, Maritime Logistics Project Manager with PGE's offshore company PGE Baltica, said the company is looking to build three wind farms with an option to develop more of the 13 concession sites together with other energy companies.
Work on PGE's wind farms, which will generate 2.5GW of power combined, is due to start in 2022 and be completed by 2035. The proposed wind farms are situated 20 kilometers from the Polish coastline and are expected to create maintenance work for 18 years with the first electricity coming online in 2025-2026.
"The Baltic windfarm project provides massive opportunities for the Polish maritime engineering sector, the ports industry and the sector globally," Wojciech Szczurek, the Mayor of Gdynia, said. "Poland's current energy demand is 41 gigawatts and growing. But with the coal power stations coming to the end of their life we know by 2035 it will be necessary to close down 20 gigawatts of aging coal power stations in Poland. As a result, there is a massive responsibility to make the Baltic windfarm happen," Mr. Szczurek added.
The National Power System in Poland, with total installed capacity exceeding 41 GW, is based on coal-fired power plants in more than 70 per cent, according to The Polish Wind Energy Association (PSEW). The oldest power units will be decommissioned soon and it will be necessary to shut down more than 20 GW of generation sources by 2035.
From 2005 to 2016 wind energy experienced the highest growth rates among all RES in Poland, expanding almost 70-fold. The record-breaking years was 2016, with 1225.38 MW of new capacity.
In accordance with the data published by the Energy Regulatory Office, at the end of 2018 wind farms' installed capacity in Poland amounted to almost 5.9 GW, which corresponds to more than 14 per cent of cumulated generation capacity in the National Power System. Electricity produced by the installations covered 7 per cent of the national demand in 2018; in 2017, record-breaking in terms of wind energy output, onshore wind covered even more — 8 per cent of the demand.
Offshore wind is one of the most dynamically developing energy sectors in Europe. Currently, offshore installations are present in 11 European countries. The offshore leader is the UK, with over 8 GW of installed capacity. 30 GW is planned to be achieved by 2030. Germany, Denmark, Belgium and the Netherlands come next.
Expert calculations demonstrate that the construction of 6 GW of offshore wind farms will create 77 thousand jobs in Poland, bring approximately PLN60bn of added GDP value and the PLN15bn of CIT and VAT revenues by 2030.
Poland quadruples solar capacity to 784MW
The EU increased its solar energy market by more than 100 per cent to 784MW in 2019 making it the most successful year to date. A solar developer, Sun Investment Group, credits the self-consumption model and government efforts for this unprecedented growth.
In 2019, the EU added 16.7 GW solar energy installations to its portfolio, increasing the number by 104 per cent since 2018. The sharp rise marked the biggest growth in solar energy generation since 2010. So far, five member countries have contributed the most, including Spain (4.7 GW), Germany (4 GW), the Netherlands (2.5 GW), France (1.1 GW), and Poland (784 MW).
Poland quadrupled its solar power installations from 203 MW connected to the grid in 2018 to 784 MW in 2019. In 2020, Poland is planning to almost double its installations to 1.3 GW.
Previously, the country has been struggling to meet the EU's renewable energy plans, but in 2019, Poland had a sharp rise in solar energy generation. Although the biggest renewable source is wind power, Poland is turning its focus on expanding the solar energy sector.
According to Deividas Varabauskas, CEO and managing partner at Sun Investment Group, these changes would be impossible without the country's government's significant dedication to establishing a solar power production market in Poland. It is also very important that auction system is prolonged beyond 2021 to ensure the uninterrupted investments in new PV projects, as relying on purely market solutions is just wishful thinking, especially in the current economic recession environment.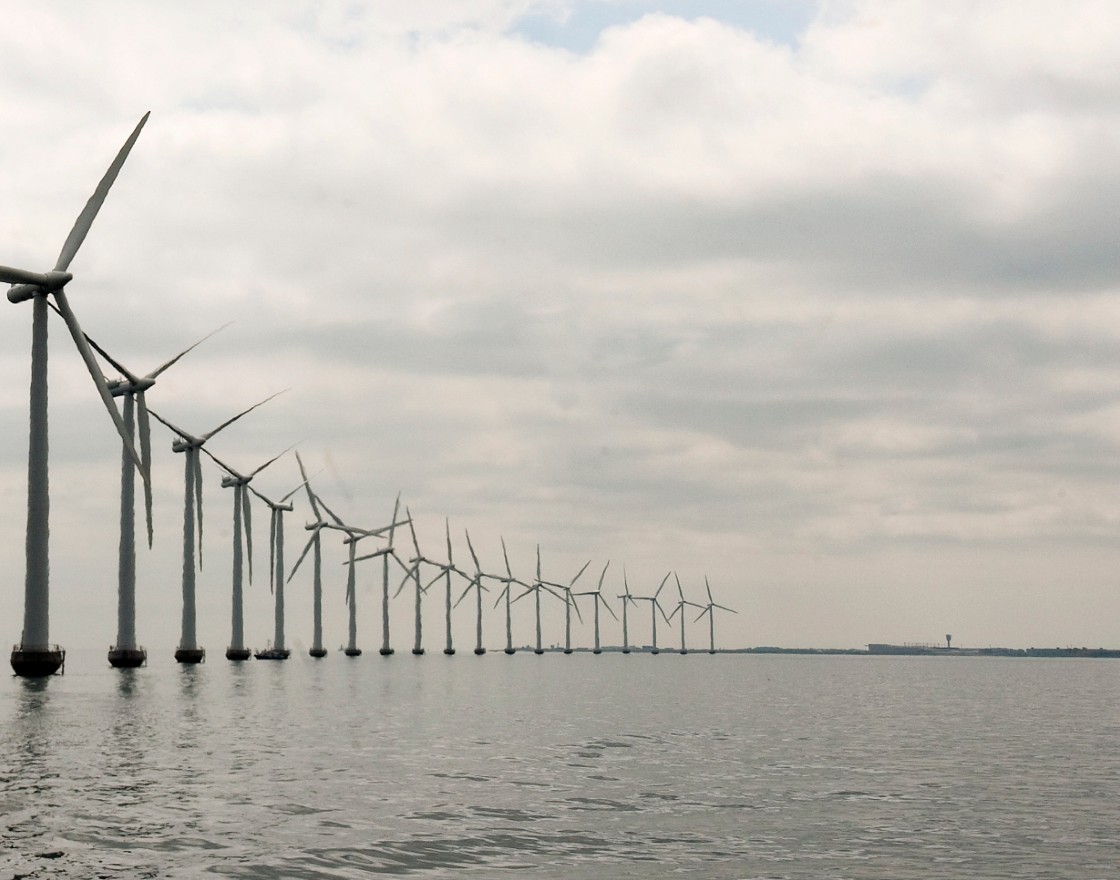 (United Nations Photo, CC BY-NC-ND 2.0)