Polish developers and government representatives discussed the prospects for offshore Polish wind power. Developers have started location and design procedures, but the offshore industry is waiting for a special law before it commits.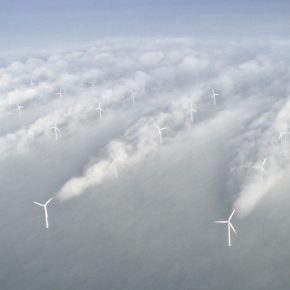 (Vattenfall, CC BY-ND)
Poland has huge potential in the Baltic Sea with 10GW of offshore wind envisaged to be built by 2040 to help reduce carbon emissions and fill a capacity gap created by no new coal generation being built. According to the Polish government's Draft Energy Strategy for Poland until 2040 (which contains the main strategic objectives for the country's energy sector), apart from nuclear power plants and photovoltaics, offshore wind energy is to be a key component in the Polish energy transformation.
In the Polish energy mix — according to the National Energy Policy presented during the 11th European Economic Congress in Katowice — by 2040 there will be room for 10 GW of wind farm power in the Baltic Sea.
Piotr Czopek, director of the renewable and dispersed energy department at the Ministry of Energy, presented the government's intentions. Energy from the first marine farms is expected to hit the grid in 2025. "A lot depends on investors, as well as on how other technologies and energy sources will develop. We plan sensibly and are open to discussion," Mr. Czopek said.
The Polish offshore wind energy market, worth PLN100bn, is currently at a pre-or moderately advanced stage. Equinor (once Statoil) praised the completed wind and geological conditions research and the agreement negotiated with the Polish Power Grid to connect to the systems. "We appreciated the potential of Polish wind energy. That is why we entered the two project developed by Polenergia," said Michał Jerzy Kołodziejczyk, who was managing the development of new solutions in the energy sector for Equinor.
Equinor said it was expanding the offshore partnership with the independent Polish energy group. Baltyk I's capacity could be up to 1.56GW. As was the case with the Baltyk II and Baltyk III projects, with a combined capacity of up to 1.2GW, Equinor and Polenergia will also set up a joint venture to progress the project towards a future auction and final investment decision. Baltyk I is planned about 81km from the port of Leba in water depths of 25-35 meters.
In November 2018, Poland announced plans to develop 8 GW of offshore wind by 2035, and in December 2018, state-controlled Polish energy group PGE said it was looking for a strategic partner to jointly develop up to 2,545MW of wind capacity in Poland's Baltic Sea. 
Polish State Secretary for Energy, Grzegorz Tobiszowski, said Poland would soon pass a law to this effect, spelling out the annual volumes up to this date.
WindEurope Chief Policy Officer Pierre Tardieu said: "Things are now starting to look up for wind energy in Poland. Wind energy growth stopped when the government passed a stringent set back distance law and hiked the tax on wind farms two years ago. The distance law doesn't apply to projects bidding in the auction, because they already had their permit when the law came in. And the government reversed the tax hike this year. But the distance law still needs fixing to allow for future growth."
"Poland's plans for 8 GW of offshore wind by 2035 are also very encouraging. The Polish Baltic Sea has enormous wind energy potential and it's great to see Poland beginning to tap into this and boosting their existing offshore wind supply chain," Mr. Tardieu added
This signals a slight shift away from lignite and hard coal-fired generation (which today accounts for almost 80 per cent of all electricity generated in Poland) towards a more diverse, low-carbon fuel mix.
The increasing role of renewable energy sources results from the need to diversify Poland's energy mix, in particular, the need to contribute to the EU-wide renewable energy sources (RES) target in final energy consumption: the EU binding targets for sustainable power  in its member states set with the Renewable Energy Directive (RED) of 2009. The new Renewable Energy Directive (RED II) of 2018 specifies that at least 32 per cent of the EU's energy consumption would come from renewable energy by 2030.
New-build coal-fired plants are unlikely. In March 2019, Energy Minister Krzysztof Tchórzewski confirmed that the Ostroleka C coal-fired power project in northeastern Poland, a joint venture between Energa and Enea, two state-controlled energy groups, will be the country's last investment in a coal-fired power plant.
At the moment, the process of obtaining the 60 needed permits for an offshore wind farm can last 8-10 years as dozens of legal acts regulate it. A comprehensive offshore wind act with direct support for the first wave of projects is eagerly anticipated by the Polish offshore wind industry to kickstart the first wave of prospective projects.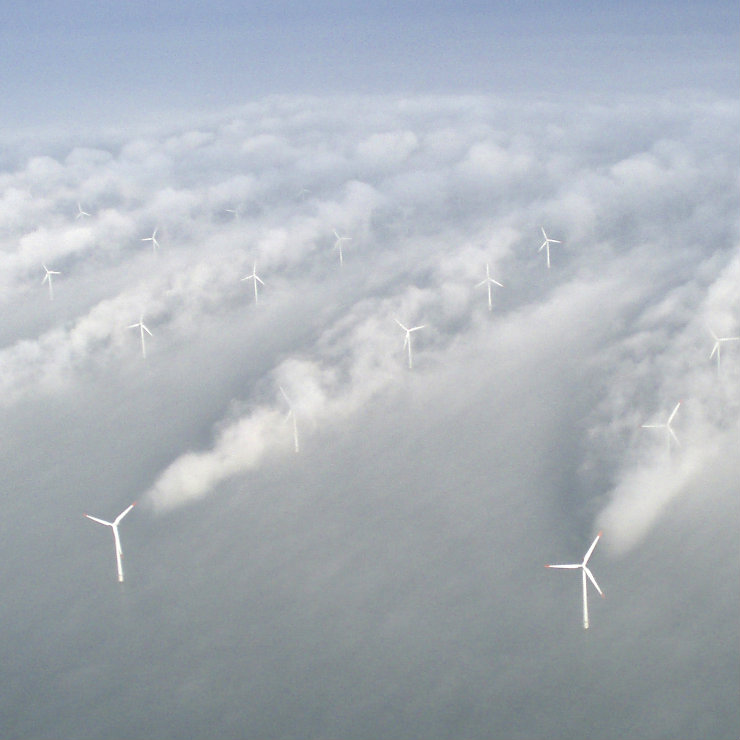 (Vattenfall, CC BY-ND)