According to Michael Grove, director of hotel intelligence and customer solutions at HotStats, many hotel chains are highlighting Poland as an area of opportunity.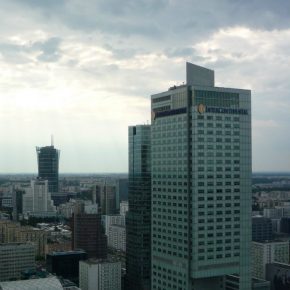 Warsaw, Poland (Bodzio855, Public domain)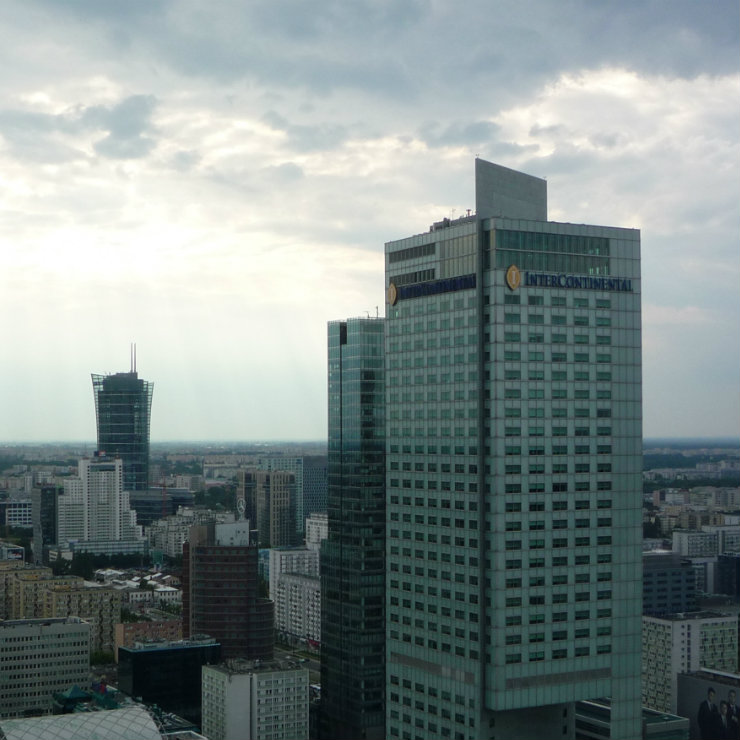 Warsaw, Poland (Bodzio855, Public domain)
"Supply growth has been incredible for the last four or five years. They see it as an exciting area for growth. Primarily, companies are looking to target business travelers in larger cities like Krakow, Warsaw and Gdansk. Wroclaw also has seen some notable supply growth, and the city's pipeline is strong," he said.
"The Polish economy has been growing and supply has really rocketed over recent years, as has demand," said Thomas Emanuel, director at data and analytics company STR. "We've seen a significant increase in demand over recent years, so the pipeline is still aggressive there." Mr. Emanuel cited development in the Tricity area, which consists of three Pomeranian cities: Gdańsk, Gdynia and Sopot. "As of November 2018," he said, "supply in the area had grown 6.4 per cent while demand had grown 6.5 percent. That's off the back of similar increases in the past couple of years," Mr. Emanuel added.
As of December 2018, STR calculated Poland had 1,010 hotels open, 19 of which opened "recently," and a further 81 hotels in various stages of development across the country. "It's not a huge leisure destination," Mr. Grove said, adding that a lot of the inbound corporate business for Polish hotels comes from other Central and Southeast European (CSE) markets. "There's a lot of travel from Germany and other Southeast European countries," he said. "It's not a big international destination."
According to a report by Cushman & Wakefield published in October 2018, Warsaw alone had 6 million overnight stays in 2017. "This would be probably a further example of the global brands really looking to expand their portfolio offerings and to go to cities that they may not have otherwise been in," said Bruce Ford, SVP and director of global business development at Lodging Econometrics. "Hilton and IHG are "leading the pack" in terms of development throughout Poland, with "a number" of Hilton Garden Inns in Poland's pipeline. Marriott has several projects with an Autograph and an AC coming up," he said, "but I'm not seeing nearly as many as I do of the Hilton select service, the Accor select service and the IHG select service."
Beyond Poland, other countries in the CSE region are attracting attention. Mr. Emanuel sees good things for Belgrade, Serbia, which also suffered an occupancy decline last year. "But again, that was supply-driven," he said. "It's really seen an influx of internationally branded hotels over recent years and a big increase in airlift as well, not just from the low-cost carriers but also from some of the legacy carriers."
Similarly, Mr. Emanuel has heard insiders express interest in Albania and Bosnia and Herzegovina, both of which have little in the way of branded hotels. "It is sort of the most untapped market in Europe," he said of Albania's prospects for development.
Some emerging destinations may be better described as re-emerging. "Moscow, I think, is emerging a little bit on the back of the World Cup," Mr. Emanuel said. "And you can say that for the wider Russian Federation as well, because the World Cup was such a success." During the year, RevPAR in existing Moscow hotels was up 48 per cent year-over-year, all driven by average rate, he said.
Years after terror attacks caused travelers to cancel their trips to Paris and Brussels, the two destinations are recovering, and Grove expects both will see significant demand growth over the next two to three years. "There has been very limited supply growth in those two cities in particular," he said. "The economy continues to grow and the impact of Brexit may mean those two cities thrive from business being relocated."