2015 was the biggest M&A year ever, with the global value of USD4.304 trillion. Some Polish companies are mature enough to take active part in this market, not only in Poland but abroad said Grzegorz Piechowiak and Anna Domeredzka.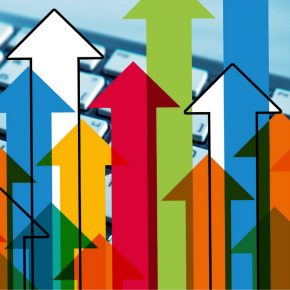 (Geralt, CC)
CE Financial Observer: Do Polish companies invest in other countries?
Grzegorz Piechowiak: Nowadays, there is a lot of Polish companies which have reached a significant position on the domestic market and have no, or limited, opportunity to grow within Poland. In order to maintain stable and continuous growth, Polish brands, manufacturers or service providers are forced to go international and try to obtain new customers on foreign markets.
Anna Domeredzka: I suppose we can distinguish two main types of regional or global business development. The first one is international organic growth, which has been successfully implemented by a few Polish based companies, such as CCC or LPP, which are opening their shops all around Europe and consequently increase their business presence in Eastern as well as in Western Europe. This way of a company's growth might become very interesting, but takes quite a long time and is relatively riskier in comparison to other forms of development. Recently, more and more companies have decided to expand their business activity by taking part in cross border M&A transactions. Good examples of such expansion are Asseco, Work Service, or Maspex. As we could see in the past, this might be a much more effective and faster way of going international by Polish companies. 
In what type of organizations Polish companies invest?
Anna Domeredzka: In order to improve their business scale, Polish companies look for foreign entities which have a similar or complementary business profile to theirs. It allows them to rapidly increase their revenue stream from a new geographical region. Manufacturers often seek local distributors, as with local Polish products it is often difficult for them to attract distributors in Western Europe. As to scale, naturally acquisition targets would be smaller than the mother company, to enable proper acquisition financing and smoother post-merger integration.
Grzegorz Piechowiak: The average cross border transaction takes about 4-6 months, which is a significantly shorter period of time in comparison to organic development, which may sometimes take several years, and the result is usually uncertain. What is more, acquisitions are much more effective because of the fact that a potential investor does not have to spend extra time hiring new employees, looking for a suitable location, obtaining new clients, etc. They usually buy well–performing and profitable companies which do not require any additional investments or capital expenditures. We can observe that more and more Polish companies are ready to handle such transactions due to their extensive business experience and required operational resources.
Do you have any examples of such transactions?
Grzegorz Piechowiak: Of course, one of the recent most successful international transactions was the acquisition of Freuhauf Expansion by the Polish producer of semitrailers – Wielton S.A. The company acquired is a leading French producer of semitrailers  with about 40 per cent of shares in the domestic market and 4,000 semitrailers sold each year. The Polish company, by acquiring a majority stake in the said company, will get a unique opportunity to enter the very promising French market. After this acquisition, Wielton will increase its revenues by 35 per cent% to EUR250m. What is more, the Polish brand will be much more recognizable within the European market than it was before.
Another example of a Polish company's successful expansion might be Work Service which in 2014 established a new joint-venture entity in Germany with its experienced, foreign business partner Fiege. Work Service, by using extensive experience of its partner, was able to effectively expand its business presence within the Western European market.
I think these transactions could be perfect examples of Polish companies' successful business development within Western Europe.
Anna Domeredzka: One more example – a Polish listed biomedical company Medicalgorithmics taking over a US-based diagnostics company, Medi-Lynx Cardiac Monitoring. Despite formal complexity of this acquisition, the Polish player has had the courage to become involved in this relatively large strategic project outside of Europe.
Are Polish companies interested in other types of transactions?
Grzegorz Piechowiak: Some Polish companies with a well-established position on the domestic market and specialized knowledge connected with the issues of restructuring try to find their M&A chances in foreign countries by acquiring distressed assets with a poor financial and liquidity situation. These companies usually decide to buy such entities at relatively low prices and then by implementing some operational changes, turn them round. A good example of such a transaction might be the acquisition of three Maflows' production plants in China, Brazil and Spain by Boryszew Group. After a quick restructuring process, the companies under the new ownership  started to generate positive financial results. This type of transaction is much more risky in comparison to traditional M&A deals but might appear as an interesting opportunity for companies which have excellent operational and management skills.
Is Poland still attractive to foreign investors?
Anna Domeredzka: Definitely, based on our experience we can see that a lot of foreign investors, especially from Western Europe, including for instance Germany and France, are interested in acquiring Polish companies. We also see interest from directions such as Israel, South Africa or China, as Poland – being a large EU economy – attracts foreign players seeking growth opportunities in Europe. 
Grzegorz Piechowiak: Due to positive macroeconomic forecasts and extensive investments, Poland is an attractive place for doing business, and that is why international entities try to enter this market by taking part in M&A transactions.  We can observe that one of the most active types of investors are Family Offices. These are investment funds having mostly German or UK Families' wealth under their management, which place the resources into profitable and attractive investments. Family Offices engage their cash excess in multiple and various businesses, including distressed assets, which might become an interesting option for Polish entrepreneurs who want to find a new investor for their companies.
What are the biggest barriers to cross border M&A transactions?
Grzegorz Piechowiak: I assume that one of the main barriers to this type of transaction are the cultural differences between buyers and potential acquisition targets. Our continuous cooperation with foreign companies shows us how sensitive this element is in each organization. We can find how different types of cultures, even as similar to each other as Polish and German, might influence  behaviors in various types of companies. Sometimes, people just cannot imagine how different is perception of some gestures, words or statements in another culture. This type of knowledge is crucial especially in  business negotiations and post-transaction integration between companies. Based on these facts, we might predict that in the future it might be required to prepare not only financial or tax but also cultural due diligence, which will show us all sensitive factors in the acquired company.
Anna Domeredzka: On the other hand, we observe that Polish entrepreneurs are also often afraid of a cultural change in their organization and thus may be reluctant to enter into negotiations with large international groups. Other issues arising are divergent value perception, where foreign buyers offer more conservative EBITDA multiples than expected by sellers in Poland, or business information confidentiality issues, especially among competitors. Our role as transaction advisors is to mitigate these aspects, thus leading to a successful and mutually satisfactory M&A transaction.
Grzegorz Piechowiak is the Managing Partner of JP Weber which supports international  investors  in  their  Poland. Expert in mergers and acquisitions, as well as energy investments.
Anna Domeredzka, Partner in Capital One Advisers, is an expert in raising funds for companies and in preparation of private and public offerings on the Warsaw Stock Exchange.
(Geralt, CC)