Volkswagen Slovakia is laying off 3,000 workers at its plant in Bratislava. But is the widespread view that this is due to a shift towards e-car production a valid argument?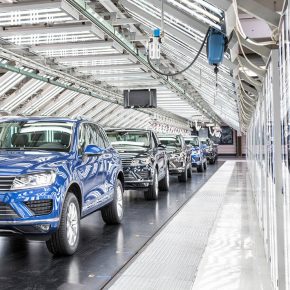 Volkswagen's plant in Bratislava, Slovakia (Volkswagen Slovakia, Public domain)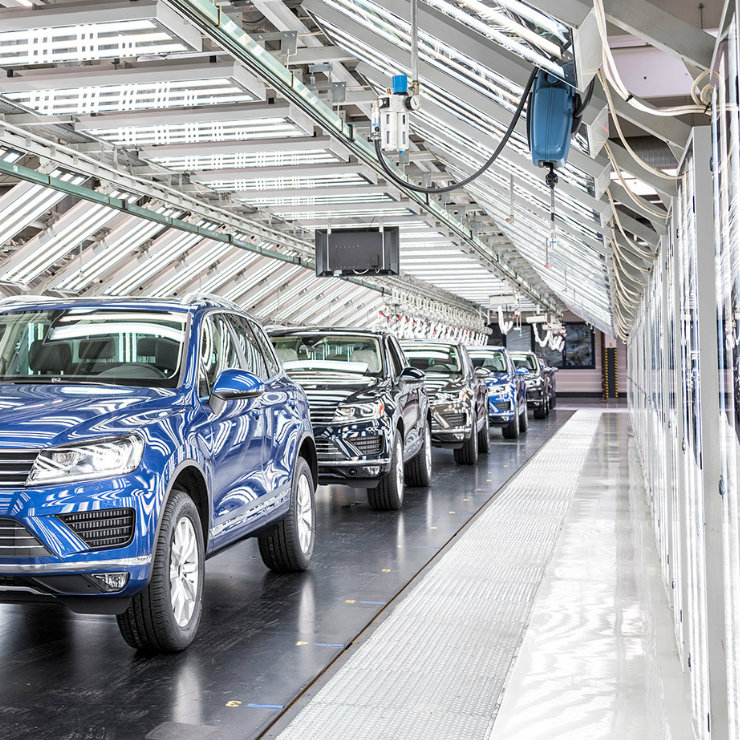 Volkswagen's plant in Bratislava, Slovakia (Volkswagen Slovakia, Public domain)
"I don't think that the recent layoffs have anything to do with electric mobility," said Patrik Krizansky, director of the SEVA, Slovak Electric Vehicle Association. "VW Bratislava was longer in the launch phase for new models (which implies 4 work shifts), actually I think by some 1.5 years longer than expected. With current layoffs, they just cut 4 shifts to regular 3," Mr. Krizansky, added.
There are no concrete plans for the plant, the management of the group has said. But indications are the company is already scaling down production as it shifts to e-car production to meet EU emission targets.
"However, I don't want to imply that VW Bratislava is immune to future layoffs," Mr. Krizansky said. "Although they are rather modern factory within VW portfolio and focused rather on high-end SUV models, they still produce smaller cars as eUP and Skoda Citigo. As I understand these models might be eliminated in around 2021 with the full launch of the MEB platform. Therefore, VW Bratislava needs look for alternatives and 'fight' for new electric models."
A rival automaker, PSA, is likely to launch the electric Peugeot 208, and JRL has unofficially plans Discovery electric. "But this takes some time. Kia has not announced any new electric model for Žilina. Based on this data, Slovakia is still in a "transition phase" with gradual launch of new electric models," Mr. Krizansky added.
Others agree the eCar factor is exaggerated. "I believe narrowing the current changes in VW Slovakia to the issue of e-vehicles is too simplified, there is a mix of internal and external reasons, including: the end of the "tiny model" (Up!) production, general plan to raise effectiveness by 30 per cent, slowing SUV demand etc. VW also remains the biggest car maker in Slovakia — it grew from 8,400 employees in 2009 to 14,000 (excluding external agency workers), so laying off several thousand would mean returning to the numbers from few years ago," said Martin Vlachynsky, analyst at INESS, the Institute of Economic and Social Studies.
"But obviously, general shift in the sector remains a long term concern. I do not like making predictions, but I do not consider shift towards EVs as a reason for a "sudden halt", unless there are other circumstances involved (like general worsening of the economic and political situation in the Slovakia, or too aggressive unions in Germany, which already push the company to produce as much as possible in Germany). Existing investment can be, to a certain part, utilized also for EV production," Mr. Vlachynsky said.
"Slovakia is the automotive superpower with highest number of vehicles produced per capita," said Peter Badik, Managing Partner at GreenWay Infrastructure in Bratislava. "We have highly skilled labor force able to support new processes and technology. In the same time factories (OEMs but also all Tier1 and Tier2) are very modern, build mostly in last 10-15 years, with high level of automation. These are good prerequisite for success in significant structural shift which is ongoing in automotive industry. But unfortunately, considering the importance of automotive industry for our country, Slovak government absolutely irresponsibly ignored the trend of electromobility providing no or very limited support for creation of electromobility ecosystem in our country. This is visible even in comparison with neighboring countries like Poland or Hungary. Hopefully now, when the trend is not only irreversible but also absolutely clear and widely accepted by all experts the situation will change and Slovak government will take the issue seriously. If all parts of electromobility ecosystem work together, Slovakia may benefit significantly from shift to electric vehicles."
Alexander Matusek, President of the Slovak Automotive Industry Association (ZAP), quoted by Deutsche Welle, said that Slovakia needs to adjust "The automotive industry will face significant changes in the near future. This year will be extremely demanding."
VW set a target to increase electric vehicle (EV) production by 30 per cent by 2025 compared to 2018. By 2023 it plans to save about EUR6bn thanks to cost cutting measures across all its plants, with the savings to be invested in electromobility.
VW contributes 1 per cent of Slovakia's GDP with the car industry as a whole making up 13 per cent. At the end of 2017, VW Slovakia employed 13,700 people making Touareg SUVs, Audi Q7s and Porsche Cayennes for the US market. Production at Slovakia's four VW factories increased to 1.08 million vehicles in 2018, and is expected to reach a 1.15 million this year.