Slovakia forecasts a first budget surplus in 2019, and as the Eurozone country outperforms many peers in the Eastern Europe, with strong growth in GDP and a number of tax reforms.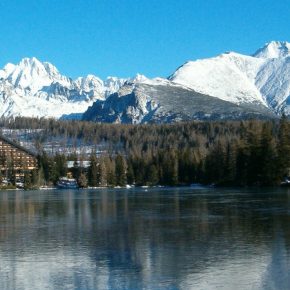 Strbske Pleso, Slovakia (Jiri Brozovsky, CC BY)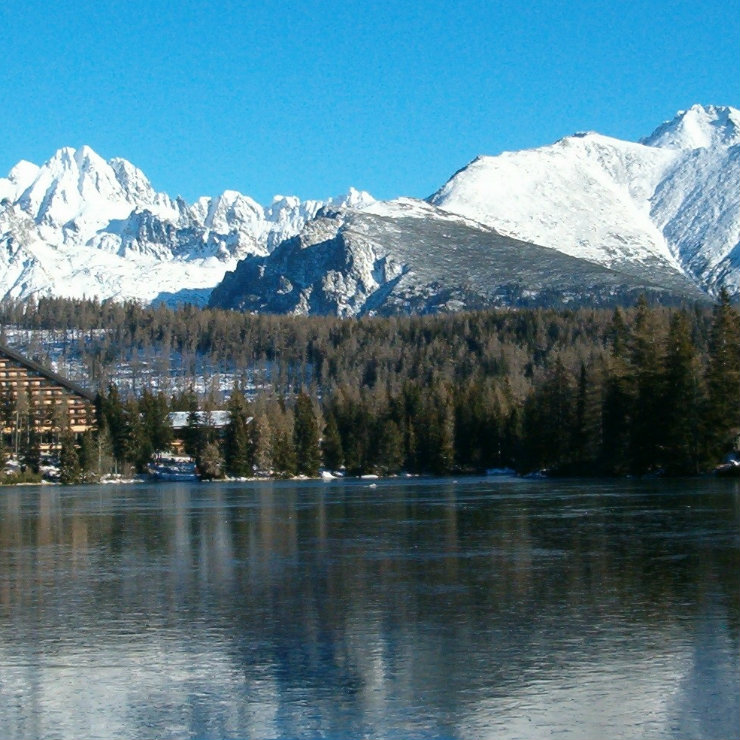 Strbske Pleso, Slovakia (Jiri Brozovsky, CC BY)
Germany, Luxembourg and Estonia are the only countries in the 19-member bloc that ran a budget surplus in 2016.
"Slovakia is doing very well economically," Robert Fico, the country's Prime Minister, said at a press conference in Bratislava. "Primarily this is based on fiscal consolidation and, on the other hand, promoting economic growth."
The government's three-year fiscal plan forecasts a budget surplus of 0.16 per cent of GDP in 2019, following a predicted budget deficit of 1.29 per cent in 2017 and around 2 per cent in 2016.
Bratislava forecasts economic growth of 3.7 per cent in 2017, up from 3.2 per cent in 2016 and above the EU's forecast of 3.3 per cent for the country. The surplus forecast is based on predicted GDP growth of 4.1 per cent in 2018 and 4.6 per cent in 2019, levels not seen since before the financial crisis.
Slovakia posted a state budget deficit of EUR980m at the end of last year, the lowest deficit to be recorded in the past eight years, the Finance Ministry said on January 2nd. The deficit is EUR990m (1.23 per cent of GDP) lower than the deficit projection of EUR1.97bn.
"When compared to the 2015 figure, the deficit went down by EUR952.3m, or 49.3 per cent," stated the ministry, as quoted by the TASR newswire.
State budget incomes for the whole of last year amounted to EUR14.276bn, while expenditures stood at EUR15.256bn. Concerning budget incomes, the volume of tax collected last year exceeded the projected figure, chiefly in corporate tax. Other budget incomes were higher than planned as well, including dividends.
Meanwhile, savings were seen in actual expenditures when compared to projections, said the ministry, giving the examples of EUR269.7m saved in a transfer to a state-owned social insurer Sociálna Poisťovňa and EUR91.9m saved in a payment to the EU budget.
The average interest rate on state debt was almost 2.5 per cent, an all-time low in the history of independent Slovakia. New bonds worth EUR5bn were sold at 0.7 per cent on average in 2016. "We thus saved EUR16.1m on servicing the state debt last year," the ministry added, as quoted by TASR.
The budget and reform plans must be approved by parliament, where Fico's four-party rainbow coalition holds a slim majority.
FDI
Foreign investment projects in Slovakia, such as Jaguar Land Rover's planned GBP1bn factory, are expected to boost output.
"Based on available data at the ministry and at the Slovak Investment and Trade Development Agency, we drew in 29 [investment] projects worth EUR930m to Slovakia in 2016, which created 7,500 jobs," Economy Minister Peter Žiga said, as quoted by TASR. It is no longer the case that Slovakia is an "assembly hall", given the character of the investments.
"They also involve investments in research and development," Žiga said, as quoted by TASR. "We've agreed to two research and development centers and we've begun to support business services centers, for which four projects have been concluded."
The investments create opportunities for exports and are not located only in western Slovakia, but also in the central and eastern areas.
"The government is committed to supporting the least-developed regions," the economy minister continued. "This is why we've adopted legislation to this effect and held 12 'away' government sessions in such regions."
Unemployment down
The November 2016 unemployment rate in Slovakia fell to 8.78 per cent and experts expect it would continue to decline in 2017, a trend likely to be bolstered by new jobs in a number of sectors.
The McRoy Group consulting agency said the market will continue to suffer from a shortage of qualified labor and companies will seek employees abroad. The same opinion is held by analysts from the Slovak central bank (NBS), adding that employers reported growing difficulties with filling vacancies. "This indicates that actual employment growth might slow down in the future."