As EU leaders struggle to agree on a post-pandemic reconstruction strategy, the European Commission plans to make the EU's next 7-year budget a part of the recovery plan. However, it seems increasingly unlikely that a consensus regarding its precise form will be found before the end of the year.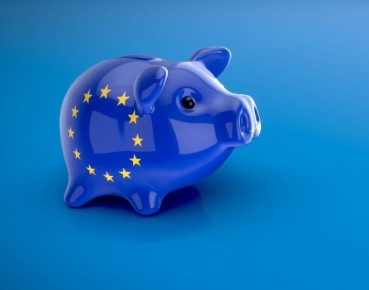 (Pixabay, Julien Tromeur, Public domain)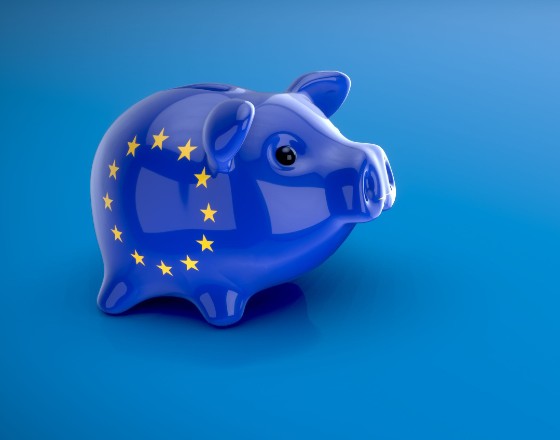 (Pixabay, Julien Tromeur, Public domain)
Ever since Europe became the epicenter of the global COVID-19 pandemic, Eurozone's finance ministers have been quarrelling over the exact parameters of a badly needed rescue package. The most contested point of the hours-long debates (read more) revolved around a potential debt mutualization, which caused particularly deep frictions between Italy and the Netherlands.
A cycle of seemingly endless discussions was eventually concluded on April 9th, 2020, when EU's finance ministers finally agreed on the so-called three-pronged emergency rescue package. Amounting to EUR500bn, the plan consists of palliative economic measures from the European Stability Mechanism (ESM), the European Investment Bank and a new unemployment insurance scheme proposed by the European Commission.
But even if a short-term financial help for Europe's ailing businesses has finally been agreed upon, a lack of consensus continues to characterize the discussion about a more long-term post-pandemic recovery plan.
After the second round of negotiations among Eurozone's finance ministers was concluded, France's finance minister Bruno Le Maire told reporters that additional EUR500bn financed by borrowing would follow.
Mr. Le Maire also hinted that the next financial injection could come in some sort of a mutualized debt form. However, that is something that the Dutch finance minister, Wopke Hoekstra, resolutely rejects. "We are and will remain opposed to Eurobonds," Euroactiv quoted him.
Recovery part of 2021-2027 EU budget
While Eurozone's finance ministers struggled to reconcile their differing views of what constitutes fiscal responsibility in times of crisis, the European Commission (EC) has been busy trying to come up with a solution acceptable to all parties.
On top of the emergency-driven agenda, EU leaders have been engaged in an equally strenuous discussion regarding the future 7-year (2021-2027) EU budget.
Hoping to kill two birds with one stone, the EC's President Ursula von der Leyen has proposed using the next EU budget as a part of the post-pandemic recovery plan for Europe. She unveiled her plan during the presentation of the financial rescue package for the most affected countries in April 2nd, 2020. "Some people are talking about a Marshall Plan. The European budget should be the Marshall Plan we lay out together," Ms. von der Leyen said during the presentation. "We want to shape the MFF (Multi-annual Financial Framework, the EU's long-term budget) in such a way that it is a crucial part of our recovery plan," she added.
She explained that while the EU financing priorities — digitization, decarbonisation and resilience — will remain largely unchanged, the new budget will have to send a "very strong investment signal" and reflect Europe's current needs.
Although it is still not exactly clear how could the need for post-pandemic recovery be factored in to the next EU budget, there are a few suggestions that different EU policy experts have been proposing.
One proposal that has been making rounds in Brussels is that the countries most affected by the coronavirus, such as Italy and Spain, could have part of their contribution to the 2021 budget waived, as a one-off discount. Another idea is an increased joint spending to help private firms and state treasuries, which would, however, require EU to exercise some "flexibility" on its own rules. "The EU's next long-term budget could be used to leverage EUR1.5 trillion in total joint spending, if states temporarily loosened rules on how much EU institutions can borrow on capital markets," EU budget commissioner Johannes Hahn was quoted by EUObserver.
Last budget negotiations
Although Ms. von der Leyen has recently announced that the EC will come up with a new draft proposal for the seven-year budget in the next few weeks, it is increasingly unlikely that the member states, currently running in an emergency mode, will be able to re-engage in the complex budgetary discussions in a foreseeable future.
The EC came up with a proposal for the 2021-2027 MFF back in 2018. The focus was largely on plugging the whole that Great Britain's departure from the block left in the budget. Over the 7-year period, UK's contribution would be anywhere between EUR60bn and EUR75bn. To make up for that loss, the EC's proposal was to increase direct transfers to EU budget by member states from 1.02 percent of the EU-28 gross national income (GNI) to 1.14 percent.
At the last EU budget summit in February this year, the proposal was quickly dismissed by the so-called group of "frugal four", consisting of Austria, Denmark, the Netherlands and Sweden. Those states insist that the direct transfers stay at 1 percent of EU-28 GNI.
On the other hand, countries from Central and Southeast Europe want to increase the transfers to at least 1.3 percent of EU-28 GNI, fearing that the budgetary whole created by UK's departure would lead to cuts in agricultural and cohesion spending.
Those are differences that wouldn't be easy to reconcile under "normal" circumstances, let alone during a global health crisis.
A potential scenario is that the EC uses the discretion it has under the terms of the current MFF to extend the current budget for another year. This would mean that the remaining 27 EU member states, without Great Britain, would contribute into the EU budget on the same GDI formula as in 2020.
Filip Brokeš is an analyst and a journalist specializing in international relations.