Could the financial turmoil afflicting Turkey slow the country's investments in Serbia, Bosnia and Herzegovina, Macedonia, Albania and Kosovo? Some in the region believe so.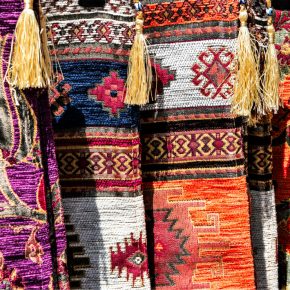 Bosnia and Herzegovina (Harry McGregor, CC BY-NC)
While many analysts fear that the crisis in Turkey will cause damage to European banks invested in the mainly-Muslim country, it may be the Balkans that suffers most. "We are worried that the crisis in Turkey cannot be without repercussions for us," Serbian Trade Minister Rasim Ljajic said recently as the TRY continued to plunge.
Turkey's central bank's lifted interest rates in mid-September to 24 per cent from 17.75 per cent, the first rate hike since June, and said further tightening will be delivered if needed. But Turkish President Recep Tayyip Erdogan has railed against raising interest rates, despite inflation at about 18 per cent, its highest since September 2003 — the year Erdogan first took power as a prime minister.
Ankara is heavily dependent on foreign capital with 70 per cent of its debt denominated in the USD and EUR, compared to a 35 per cent average for emerging markets. The current account deficit is almost at 6 per cent of GDP and is one of the largest amongst emerging market countries, which makes it vulnerable to a shock if foreign investors pull out. But Erdogan's government has focused on investment in the Balkans, providing infrastructure and other services.
Serbia leads the way
Serbia's trade volume with Turkey last year reached nearly EUR1bn, according to the Serbian Chamber of Commerce. Just two years earlier, the figure stood at EUR745m.
When Serbian President Aleksandar Vučić visited Erdoğan in Ankara in September to discuss infrastructure projects and other issues, he proclaimed that Turkey is "the biggest power, the strongest country in the Balkans."
According to the Serbian Chamber of Commerce, 20 Turkish plants either were opened in the past year or are being built in the country. Turkey is also the third largest investor in Kosovo, with USD340m invested, most of it to buy an airport and power company.
Trade between the Western Balkans and Turkey grew from USD430m in 2002 to USD3bn in 2016, with Serbia accounting for nearly one third. Exports to Serbia rose to USD582m last year from USD278m in 2006 and imports to USD288m from USD49m in the same time period, according to data from the Turkish Statistical Institute.
A member of the Turkish-Serbian Business Council, Aleksandar Medjedovic says the number of Turkish firms operating in Serbia was 136 in 2015, and this number more than tripled to 454 by February 2018. "There are neighboring markets such as Bulgaria, Bosna and Herzegovina and Romania. Proximity to the EU market is very important. Serbia is suitable place for Turkish entrepreneurs' business mentality." Mr. Medjedovic said.
He believes that Turkey is likely to remain on course with planned investments, but that there might be a delay in their implementation. "Fluctuations in domestic currency have always had an effect on the economy and they are currently affecting the Turkish economy, but the Balkans is an area of strategic importance for Turkish investors," he said. Mr. Medjedovic added that Turkey sees the Balkans, particularly Serbia and EU member Croatia, primarily as a "gateway" for its goods to the European Union. "Some think that the Western Balkans are significant enough geopolitically for Erdogan that Turkey will try to retain its existing investments and trade."
In the Muslim-dominated Bosnia, Turkish investments are so far modest, but its political influence has risen since the war there in the mid-1990s. While Turkey is not a major investor in Bosnia, Ankara last year pledged USD3.5bn in financing for the construction of a highway between Sarajevo and Belgrade.
The emerging dynamic in Turkish-Serbian business relations is likely to be focused on energy, through "Turk Stream," which is led by Russian energy giant Gazprom. Should the energy sector become a focal point of Turkish investment in Serbia, it is likely to boost the trade volume between the two countries.
EU worried
Speaking to the European Parliament in May, French President Emmanuel Macron put Ankara and Moscow in the same bracket, saying he did not want the Balkans to "turn towards Turkey or Russia." Yet, many in Turkey, including critics of the government, argue that their country's role in the western Balkans does not compete with the EU's plans there, but rather complements its efforts.
"Turkey is not Russia," said Sinan Ülgen, a former Turkish diplomat and a visiting fellow at think tank Carnegie Europe. "Turkey is not in the business of trying to dissuade the western Balkan countries from converging with the EU — on the contrary."
Despite the increase, the western Balkans make up only a fraction of Turkey's trade. Its trade volume with the EU, for instance, is around EUS145bn.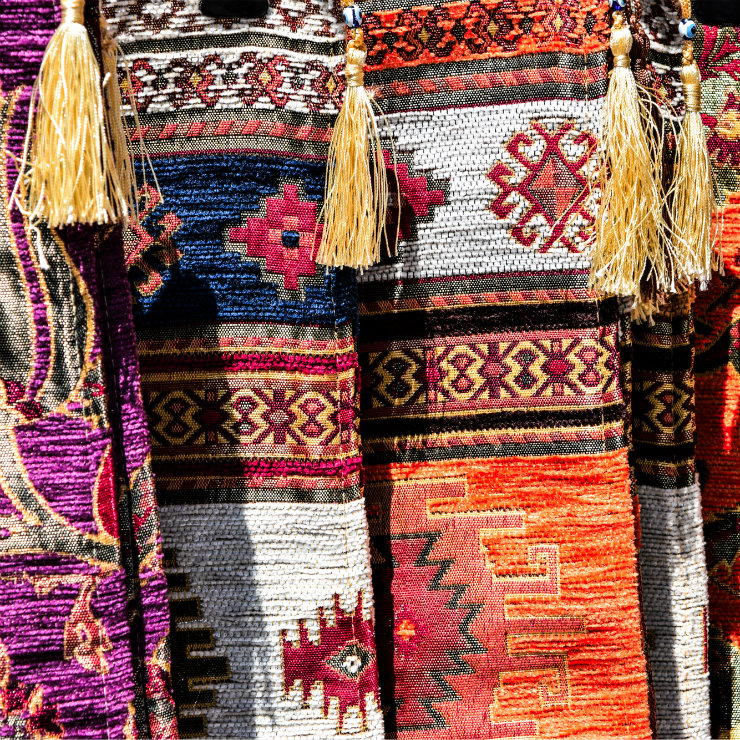 Bosnia and Herzegovina (Harry McGregor, CC BY-NC)