Hungarian cities are outperforming the EU average in terms of property registration and commercial dispute resolution, but lag behind in other areas, such as starting up a business and receiving construction permits.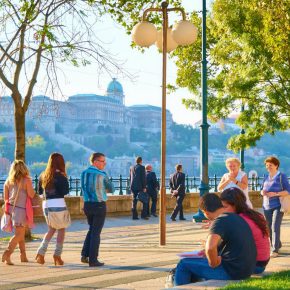 Budapest, Hungary (©Moyan Brenn, CC BY 2.0)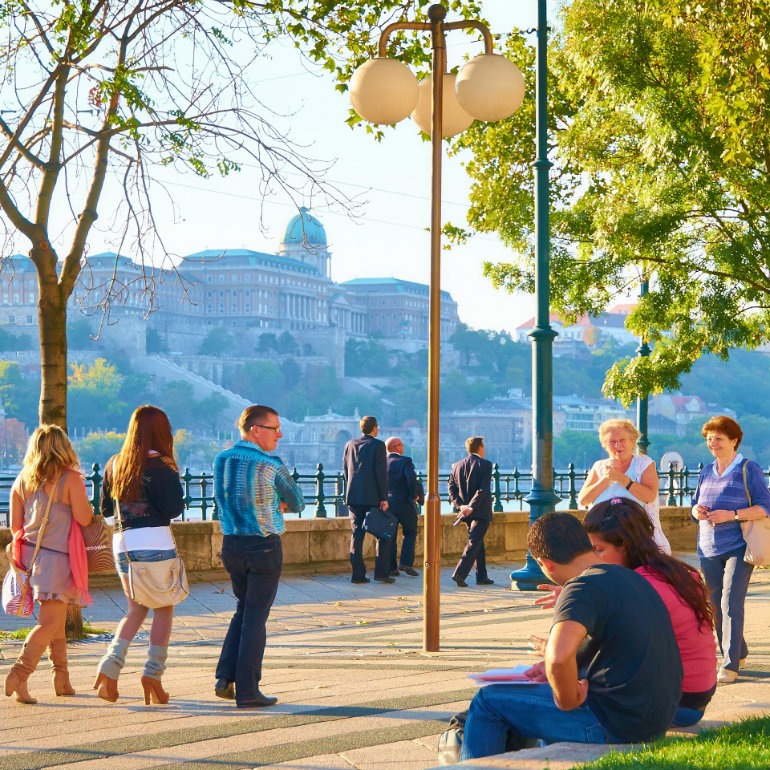 Budapest, Hungary (©Moyan Brenn, CC BY 2.0)
The World Bank's "Sub-national Doing Business in the European Union 2017" report benchmarks the capital, Budapest, alongside Debrecen, Győr, Miskolc, Pécs, Szeged and Székesfehérvár in the spheres of starting a business, dealing with construction permits, connecting electricity, registering property and enforcing contracts.
"By capturing differences in business regulations and their enforcement across different cities within a country, the report uncovers roadblocks as well as good practices in vital areas of business activity," Cecile Fruman, Director in the Trade and Competitiveness Global Practice of the World Bank Group, said. "We hope this report will draw the attention of policymakers in Budapest and beyond and serve as a starting point for reforms that can be adopted without major legislative changes," Fruman added.
The report found that business start-up costs are high in Hungarian cities, compared with other EU locations. It also showed that Hungarian cities outperform the EU average in the areas of property registration and commercial dispute resolution. Pécs and Szeged also do so in the area of construction permits."There is still room to improve for all cities in starting a business, connecting electricity, and dealing with construction permits," the World Bank added.
Budapest a bridge to Europe
Budapest is becoming "an important commercial springboard to the rest of central and eastern Europe (CEE), the Balkans, Russia and the Middle East," Oliver Strommer, manager of the British Business Center in Budapest, told, Director.
With EUR108.7bn GDP in 2015, Budapest has been bolstered in recent years by funding from the European Union – Hungary joined in 2004 – and between 2014 and 2020 the country is set to receive GBP28bn in a bid to strengthen the economy and boost SMEs. Coupled with the Hungarian government's plan to cut corporate tax rates in the next two years (big companies currently pay 19 per cnet, SMEs 10 per cnet), Budapest's business credentials look better than ever.
Big British brands including BT, Tesco, BP, Vodafone and PwC have all expanded into the city in recent years, and Hungary's economy is forecast to grow by 2.6 per cnet in 2017, according to the European Commission (EC).
Growth is being largely driven by the automotive, IT, pharmaceutical, food and drink, retail and electronic industries, said Strommer. "There are a host of opportunities for British companies in all sectors. Establishing a business is not a great deal of expense and I know companies that have set up local entities within 24 hours thanks to our service providers. If you've got your finger on the pulse, it's not a costly or laborious exercise," he said.
The decision to continue to invest there has paid off; after three years of strong growth its Hungary business is projecting closing 2016 revenue of EUR25m.
"Hungary's EU membership means the burden of regulation has been considerably reduced in the last 12 years, and any red-tape challenges that do arise can be overcome with the right stakeholder engagement," says Provident Hungary's Szirmak.
Since 2008, Budapest has been home to the headquarters of the European Institute of Innovation and Technology (EIT) – an independent research and development organization set up by the EC to train and nurture entrepreneurs and build new businesses. The EIT has created 200 start-ups and trained almost 2,000 entrepreneurial graduates in the last six years.
Hungarian economy shaping up well
In the latest issue of its biannual Global Economic Prospects report, the World Bank Group said that Hungary's GDP could grow by 2.6 per cnet in real terms in 2017. In June 2016, the organization predicted a 2.4 per cent growth rate for this year. The World Bank expects growth to pick up in 2017 on a recovery of public investment, including infrastructure projects financed by EU funds. GDP growth is projected by the World Bank to accelerate to 2.8% in 2018, then to slow back to 2.7 per cent in 2019. The 2018 projection has been revised up by 0.5 percentage points compared to the World Bank's June 2016 report.